FEATURED
3 Mistakes Affecting Startup Businesses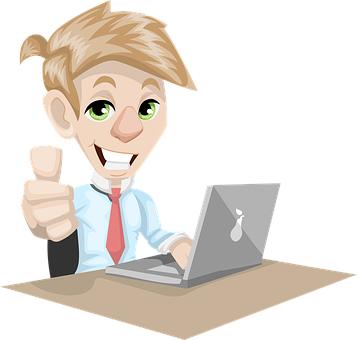 3  Mistakes Affecting Startup Businesses 
Based on my experience, I've identified 3 common mistakes that could be costing your business dearly online. In this article, I want to talk about some of the mistakes affecting Startup Business generally. Lets look at that in this article. 
These mistakes are often overlooked, yet they can have a significant impact on your online presence and success.
Mistake #1: Ignoring Your Target Audience
One of the biggest mistakes business owners make is ignoring their target audience.

Without understanding your customers' needs and preferences, it's impossible to create content that resonates with them.
As a result, your online presence may not attract the right audience or generate enough engagement.
Mistake #2: Neglecting Social Media
Social media is a powerful tool for building your brand and connecting with your audience.
Neglecting social media could be costing your business by limiting your reach and engagement.
By leveraging social media platforms, you can create a strong online presence and reach out to potential customers.
Mistake #3: Failing to Optimize for Search Engines
Search engine optimization (SEO) is critical to the success of your online presence.
Failing to optimize your website for search engines means that you could be missing out on valuable traffic and potential customers.
Make sure that your website is optimized for relevant keywords and that your content is relevant and informative.
Avoiding these mistakes is crucial for the success of your online presence.
Don't let these common errors hold your business back from achieving its full potential online.
Start by understanding your target audience, leveraging social media, and optimizing for search engines.
By doing so, you'll be able to create a strong online presence and take your business to new heights.
Action Point
PS: If you would like to have an online course on any of the courses that you found on this blog, I will be glad to do that on individual and corporate level, I will be very glad to do that I have trained several individuals and groups and they are doing well in their various fields of endeavour. Some of those that I have trained includes staffs of Dangote Refinery, FCMB, Zenith Bank, New Horizons Nigeria among others. Please come on Whatsapp and let's talk about your training. You can reach me on Whatsapp HERE. Please note that I will be using Microsoft Team to facilitate the training.
I know you might agree with some of the points that I have raised in this article. You might not agree with some of the issues raised. Let me know your views about the topic discussed. We will appreciate it if you can drop your comment. Thanks in anticipation.
CRMNUGGETS is committed to fact-checking in a fair, transparent and non-partisan manner. Therefore, if you've found an error in any of our reports, be it factual, editorial, or an outdated post, please contact us to tell us about it.
Hi, I now use RavenBank to send, receive and save money. I also pay my bills with ease, you should try it out too