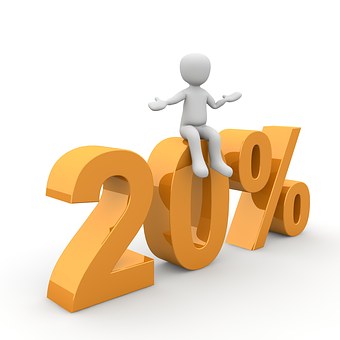 8 Elements Of E-Commerce Website You Can't Do Without
E-commerce websites are a special kind of website where you can buy and sell products online. I want to state it categorically from the beginning that it is not all those that opened a website that actually succeeded in making such websites successful. In this article, I want to look at nine elements of e-commerce websites that you cannot do without. Follow me as we will be looking at those elements one after the other in this article. 
There is no doubt that e-commerce is growing, generating leads and providing new business opportunities. The question now is can you keep up? Yes, you can if you can implement these nine elements that I am going to talk about in this article.
#1 Responsive design 
In a research that was carried out, only 22% of Digital Marketer said they are ahead of the curve when it comes to responsive design. You need to understand that your e-commerce website is your office. You need to create a website that can blend with the need of the users. Having a responsive website will make users revisit your website. it will also encourage them to stay longer anytime that they visit your website as well.

#2 Mobile and Tablet compatibility 
Also, according to research, 48% of users says that if they arrive on a business site that is not working well on mobile, they take it simply as the business not caring enough. You need to understand that majority of people visiting your site are accessing your site from a mobile phone.
That is why you need to put mobile users into consideration when you are developing websites. This will ensure that you are able to maintain a majority of your customer base accessing your site from a mobile phone. 
#3  Blog
I have always had to answer this question from business owners. Many of them are concerned and they always ask this question, "Do I really need a Blog ?" . Dear Entrepreneur, Yes you do need a blog. According to research carried out, companies that have a blog attached to there website has 434% more indexed contents. The fact remains that search engines love fresh content. The more you post fresh contents on your websites, the more you will have you page indexed by search engines. 
As part of your efforts towards promoting your website and making it easy for people to reach you, you need to make sure that you included your social media channels on your website.
This will make it easy for people to visit your social media pages. They will also be able to share your contents on there own social media platforms. According to research, approximately 46% of online users count on social media when they need to make any online purchases. 
#5  Fast loading time
When it comes to online conversion and customer/visitors retention on your website, you cannot do away with the loading time of the website. It is observed that people tend to leave websites that take time to load. According to research, a 40 percent of people will leave a website if it tends to take more than 3 seconds for such a website to load a web page. 
#6 Lead Nurturing program
As an owner of an e-commerce website or a Digital Marketer, you need to have a lead nurturing programme that allows you to develop your leads and increase their interest in your products and services. This can be a form of email communications or training that allows you to educate your leads on how your products and services can be of importance to them. This will allow you to convert more leads to customers. 
#7  Marketing Automation
Despite its innumerable benefits, it is being observed that it is not all Digital Marketers or organisations that make use of marketing automation. There are many benefits attached to marketing automation of your business and one of it is that it will allow you to concentrate on other aspects of the business.
It will also give the business ample time to study what works and what is not working as far as the organisation sales effort is concerned. According to research, companies that automate their marketing efforts see 10 percent increase in sales in the first 8 to 9 months. 
#8 SEO
Another important point that you need to consider is the need to be serious about Search Engine Optimization. You need to make sure that you are following the technical details so that your website can rank higher on search engine. This will also drive more organic traffic to your website. According to research, 70 percent of the link search users click on are organic traffics. 
Action Point
PS: If you would like to have an online course on any of the courses that you found on this blog, I will be glad to do that on an individual and corporate level, I will be happy to do because I have trained several individuals and groups and they are doing well in their various fields of endeavour. Some of those that I have trained include the staff of Dangote Refinery, FCMB, Zenith Bank, and New Horizons Nigeria among others. Please come on Whatsapp and let's talk about your training. You can reach me on Whatsapp HERE. Please note that I will be using Microsoft Team to facilitate the training.
I know you might agree with some of the points that I have raised in this article. You might not agree with some of the issues raised. Let me know your views about the topic discussed. We will appreciate it if you can drop your comment. Thanks in anticipation.
CRMNIGERIA is committed to fact-checking in a fair, transparent and non-partisan manner. Therefore, if you've found an error in any of our reports, be it factual, editorial, or an outdated post, please contact us to tell us about it.
Hi, I now use RavenBank to send, receive and save money. I also pay my bills with ease, you should try it out too