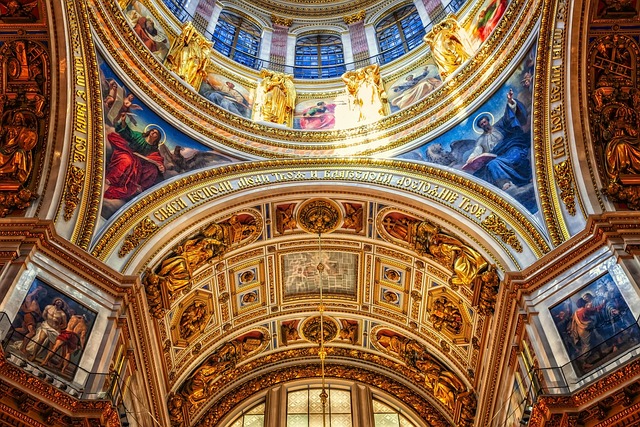 Conflict Management In The Family
OPENING PRAYER
Almighty Father, please grant Your Children wisdom, exceeding understanding ad largeness of heart to do what is pleasing to you at all places and times in the name of Jesus. 
PREVIOUS KNOWLEDGE: The Teacher should allow students to review the previous week's lesson. 
Bible Passage: Genesis 13: 7-9.

Memory Verse: "Recompense to no man evil for evil. Provide things honest in the sight of all men"- Romans 12:17. 
LESSON INTRODUCTION
A family is defined as a group of people related by blood, marriage, adoption or custom. Generally, conflict can be defined as a solid disagreement between persons or groups that often results in heated arguments. Conflict management is the practice of being able to identify and handle conflict sensibly, fairly and efficiently. Conflict is inevitable. No relationship is perfect or conflict-free, but conflict when managed biblically can serve as a catalyst for change and opportunity for good family growth. 
LESSON AIM: To study causes and solutions to conflicts in the family.
TEACHING OBJECTIVES: At the end of the lesson, students should be able to: 
a. Understand the causes of conflict in the family.
b. Discover the Biblical ways of managing conflict within the family.
TEACHING PLAN: To achieve the above-stated objectives, teachers should: 
a. Request students to mention the various sources of conflict in the family of which they were aware. 
b. Explain the causes of conflict in the family as indicated in Lesson Outline 1. 
c. Ask students to give examples of how they have been solving conflicts in the family for married people in Outline 2
d. Summarise, conclude, evaluate the lesson and give assignments to the students. 
TEXT REVIEW: Genesis 13:7-9
Teacher should connect/relate the Bible passage to today's lesson in five points.
i…………………………………………………………………………….
ii…………………………………………………….
iii……………………………………………………………………
iv………………………………………………………………….
v………………………………………………………………………
TEACHING METHOD: Teacher should combine lecture and discussion method to deliver the lesson.
TIME MANAGEMENT: Teacher should apply two-lesson outlines teaching time.
LESSON OUTLINES 
CONFLICT IN THE FAMILY AND ITS CAUSES 

BIBLICAL WAYS OF MANAGING CONFLICT WITHIN THE FAMILY
CONFLICT IN THE FAMILY AND ITS CAUSES 
I. Teacher should allow the students to mention those things which causes conflicts in the family (either in their family or other people's family).
ii. Teacher should explain the points stated as major causes of conflict in the family. 
a. Misunderstanding among members of immediate or extended family.
b. Contradictory interest among family members (Amos 3:3).
c. Incompatibility 
d. Unresolved disagreement (Eph. 4: 26-27).
e. Lack of trust (Prov. 31:11). 
f. Unforgiveness (2 Cor. 2:10-11). 
g. Communication gap (Heb. 13:16). 
h. Unfaithfulness (Gen. 39:7-12).
i. Financial challenges (1 Timothy 6:8-10). 
j. Lack of genuine love (Col. 3:19; 1 Peter 1:22).
BIBLICAL WAYS OF MANAGING CONFLICT WITHIN THE FAMILY
I. Teachers should request students to mention ways through which families solve their conflicts. 
ii. Teacher should explain points stated below to students: 
Examine yourselves (Ps. 26:2; 2 Cor. 13:5).
Love God and put him at the centre of your family (Deut. 6:4-5). 
Forgive one another (Luke 17:3; Eph. 4:26). 
Communicate effectively and resolve all conflicts as fast as possible (Romans 12:17-18). 
Maintain openness and sincerity with one another (Gen. 2:25).
Live a life of humility (Prov. 29:23; Jer. 13:18).
Love one another (1 Peter 1:22). 
Revenge not yourself for wrongs done against you (Romans 12:19).
Commit your ways to the Lord (Ps. 37:5). 
Take every matter to God in prayers (James 5:16). 
CLASS ACTIVITY 1 and 2:
I. Class should spend a little time praying for peace in the family.
ii. Class should pray that the causes of conflict would be completely destroyed in Jesus' name. 
SUMMARY: Members of every family should give peace a chance. 
CONCLUSION: According to the word of God, all old conflicts must be resolved while there should not be an occasion for a new one for God to accept our worship (Matt. 5:23-25). 
EVALUATION: Mention some causes of conflict in the family and how to manage them?
CLOSING PRAYER: Oh God, please give us peace in every family. 
ASSIGNMENT: Mention any five (5) things which the devil does to bring conflict to the family or church. (2X5=10 Marks).
Action Point
PS: If you would like to have an online course on any of the courses that you found on this blog, I will be glad to do that on an individual and corporate level, I will be thrilled to do that because I have trained several individuals and groups and they are doing well in their various fields of endeavour. Some of those that I have trained include staff of Dangote Refinery, FCMB, Zenith Bank, New Horizons Nigeria, and Phillips Consulting among others. Please come on Whatsapp and let's talk about your training. You can reach me on Whatsapp HERE. Please note that I will be using Microsoft Team to facilitate the training.
I know you might agree with some of the points that I have raised in this article. You might disagree with some of the issues raised. Let me know your views about the topic discussed. We will appreciate it if you can drop your comment. Thanks in anticipation.
CRMNIGERIA is committed to fact-checking in a fair, transparent and non-partisan manner. Therefore, if you've found an error in any of our reports, be it factual, editorial, or an outdated post, please contact us to tell us about it.