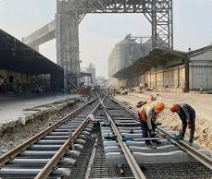 How To Create Project Concept Definition Statement
In my previous article, I talked about all that you should know about Project Concept Definition Statement. In this article, I want to talk about how to create a project concept definition statement. Follow me as we are going to look at that together in this article.
To build a solid definition of the project concept, you have to follow the following guidelines:
# 1 Identify the Organisational Structure type:
If you are functioning in a matrix management environment, take special care to determine who has resource authority and who is accountable for Organisational performance. For example, if it is the responsibility of the sales department or Operations department.

#2 Identify initial stakeholders
Stakeholders are people that will be affected positively or negatively by your project. The main thing here is that you cannot identify all stakeholders at once. You need to continue to update your Stakeholders register so that you continue to bring more stakeholders to the project.
#3 Understand stakeholders
You have to interview stakeholders to determine their understanding of the problem or opportunity.
Of an individual will not be affected by the outcome of the project or will not be contributing resources to the project but has many opinions, he or she should be classified as an interested party and excused from the process.
#4 Document the evidence
There is a need for you to also gather and document the evidence. The stakeholders are using a great deal of anecdotal evidence, such as time studies, financial data, and marketing information, to support their perception, and take special care to look for hard evidence of the problem or opportunity that supports or disapproves of their positions.
#5 General Definition
You also need to draft a general definition of the problem or opportunity which must be written in clear business terms.
If the definition of the problem or opportunity is written in technical terms, go back to step three and ask for the definition in business terms. That means it must make sense to the management in terms of how much are we investing and how much are we going to make in return.
#6 Desired outcomes
After you might have concluded the desired outcomes in business terms, you need to now write down a summary statement that clearly explains what the project actually wants to achieve at the end of the day.
#7 Defined metrics
It is a general belief that whatever cannot be measured is not yet a project. In writing you project concept definition statement, you have to define metrics or goals that will indicate the future state.
If you cannot define whether the project will be successful, either the current or the future state has not been clearly defined, requiring that you complete the previous steps.
#8 Move benefits
There is a need to also highlight the Organisational benefits of moving from the current state to the future state. The organisation need to realise where they are now and how they plan to get to where it wanted to be. Without highlighting the benefits, there will be nothing to spur them to move forward.
#9 Build consensus
Also there is a need for you to build consensus around the project concept definition with Stakeholders. Please not that not every stakeholder is going to agree with every item in the project concept definition, besides a consensus does not mean agreement.
Facilitation
Facilitation is a group dynamics process that is used to enhance communication and reduce conflict by allowing parties to talk effectively. It is used to help a group identify and accomplish its goals.
Facilitating stakeholder decisions enables a project manager to gather and review the evidence and impact data, to gain a clear picture of what the problem or opportunity is and enable stakeholders' consensus as to the nature of the problem or opportunity.
Consensus building
Consensus building is the construction of a general agreement or judgement regarding a particular issue or point. When constructing the concept definition, a general agreement about the current state and the desired future state is necessary for most of those involved.
It is desirable to have a unanimous agreement regarding the concept definition, but it is not a requirement for a consensus to be achieved.
Action Point
PS: If you would like to have an online course on any of the courses that you found on this blog, I will be glad to do that on an individual and corporate level, I will be very glad to do that because I have trained several individuals and groups and they are doing well in their various fields of endeavour. Some of those that I have trained include the staff of Dangote Refinery, FCMB, Zenith Bank, and New Horizons Nigeria among others. Please come on Whatsapp and let's talk about your training. You can reach me on Whatsapp HERE. Please note that I will be using Microsoft Team to facilitate the training.
I know you might agree with some of the points that I have raised in this article. You might not agree with some of the issues raised. Let me know your views about the topic discussed. We would appreciate it if you can drop your comment. Thanks in anticipation.
TECHMANIA is committed to fact-checking in a fair, transparent and non-partisan manner. Therefore, if you've found an error in any of our reports, be it factual, editorial, or an outdated post, please contact us to tell us about it.
Hi, I now use RavenBank to send, receive and save money. I also pay my bills with ease, you should try it out too