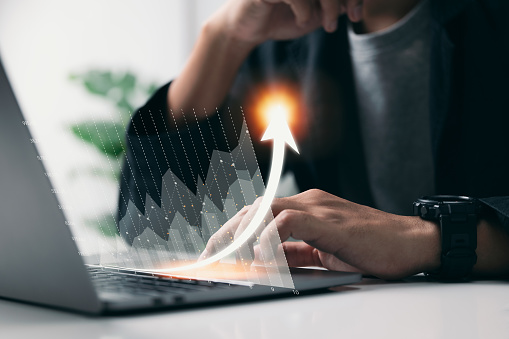 How To Identify Project Stakeholders For Projects
In my previous article, I looked at all that you should know about the Project Concept Definition document. In this article, I want to talk about ways to identify project stakeholders for projects. Follow me as we are going to look at this together in this article.
You have a project charter providing the formal authorization to apply organisational resources to project objectives. Before you can begin the planning process, it is vital to identify the groups or individuals who will have a little role to play either directly or indirectly in the project.
Stakeholders are an integral part of any project and extensively support the success of the project. it is imperative that you document relevant information regarding stakeholders' interests and expectations because they strongly influence a project's products or services.

Stakeholder analysis…
Stakeholder analysis as part of identifying stakeholders is the formal process of identifying all the stakeholders of a project by gathering and analysing quantitative and qualitative information. It also involves building coalitions at the onset of a project by identifying their needs, objectives, goals, issues and impact.
Stakeholder analysis is performed through a series of steps…
#1 Identify
There is a need for you to identify all stakeholders for the project. I have said it several times that you might not identify all the stakeholders at once but as you identify the stakeholders, you must add them to your stakeholder register.
#2 Classify stakeholders
There is a need for you to also classify stakeholders based on their power and the roles that they are supposed to play in the project. This will allow you to pass the right information speedily at the right time. Bu classifying stakeholders, you will be able to get the right support that you need at any given time.
#3 Stakeholder reaction
There is a need to also plan for likely stakeholder reactions or responses and plan on how to enhance stakeholders' support and mitigate the potential negative impact on the project.
Ideally, project managers will question the stakeholders about their interest in the project, their desired outcome, their goals, and any lessons learned from prior projects.
This increases the effectiveness of the stakeholder analysis process. As the project progresses, the analysis will be validated against the current state of project work and stakeholders' changing needs.
Stakeholder registers…
A stakeholder register is a document that identifies stakeholders of a project with information that includes their identification, assessment, and stakeholder classification.
Typical stakeholder register entries may be inside the stakeholders' name, organisational position, location, role in the project, project information, requirements, expectation, influence on the project, specific interest in the project or a phase, and whether the stakeholder is internal, external, for, against, or neutral in the project.
The RFP will request a quote for services provided and an outline of a marketing strategy.
Action Point
PS: If you would like to have an online course on any of the courses that you found on this blog, I will be glad to do that on an individual and corporate level, I will be very glad to do that because I have trained several individuals and groups and they are doing well in their various fields of endeavour. Some of those that I have trained include the staff of Dangote Refinery, FCMB, Zenith Bank, and New Horizons Nigeria among others. Please come on Whatsapp and let's talk about your training. You can reach me on Whatsapp HERE. Please note that I will be using Microsoft Team to facilitate the training.
I know you might agree with some of the points that I have raised in this article. You might not agree with some of the issues raised. Let me know your views about the topic discussed. We will appreciate it if you can drop your comment. Thanks in anticipation.
TECHMANIA is committed to fact-checking in a fair, transparent and non-partisan manner. Therefore, if you've found an error in any of our reports, be it factual, editorial, or an outdated post, please contact us to tell us about it.
Hi, I now use RavenBank to send, receive and save money. I also pay my bills with ease, you should try it out too