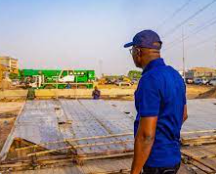 How To Prepare A Project Statement Of Work
In my previous article, I have looked at all that you need to know about the technical feasibility of the project. In this article, I want to look at all that you need to know about how to prepare a Project Statement of work. Follow me as we are going to look at that together in this article.
Effective project management requires you to reduce costs, avoid rework, and streamline effort when possible. An effective statement of work describes the work being sought in sufficient detail so that potential sellers and internal resources can evaluate their capabilities to perform it appropriately.
This saves time, effort and money and increases. your project's chances for meeting the requirements of the business.

A Project Statement of work is a document that describes the products or services that the project will supply, defines the business that it is designed to meet, and specifies the work that will be done during the project.
A Statement of work may be internal, supplied by the project's sponsor in response to an organisational need, or external, supplied by a potential client during a bidding process. An external project SOW could be included with a request for a proposal or as part of a contract.
How to prepare it…
To prepare a project statement of work, follow the following procedures:
#1 Review the product
First and foremost, there is a need for you to review the product description to ensure that you fully understand the scope of the work being procured. You will have to understand what will be converted as well as what will not be part of the project.
#2 Consult Experts
There is a need for you to also consult technical experts to define the specification clearly, concisely and completely. You need to discuss with them because they are in a better position to advise you on some of the "must-haves" for the project.
#3 Determine the format
So also, you need to determine the format of the Statement Of Work. In doing this, there are some things you have to put into consideration. If your organisation has a preferred or mandated SOW format, be sure to use it and comply with any standards and policies regarding content.
Also, if there is no standard SOW format for your organisation, you may be able to modify an SOW from a previous, similar project.
#4 Logical presentation
You also have to make sure that information is presented in a logical manner. Doing this will allow decision-makers to decide on whether they would like to pursue the project or not.
#5 Consistent terminology
There is a need for the drafter of the project statement of work to use consistent terminology that is devoid of jargon. He has to avoid using technical terms as much as possible. This will allow decision-makers to decide on the next line of action easily.
#6 Collateral services
You also need to determine whether collateral services are required from a seller external to the organisation as part of the contract. These questions must be asked: What are the seller's performance reporting requirements? Also, will the seller be required to provide any post-project operational supports?
#7 Acceptable criteria
There is a need for you to define the acceptance criteria for products and services. You will not want to have deliverables that Stakeholders will reject at the end of the day. That is why you need to know what stakeholders want in the final products and services.
#8 Key elements
You also need to ensure that your final deliverables contain the necessary key elements. This include:
Clear identification of the project name and deliverables name and identification number.

A summary of work requested and benefits.

List of all major identifiable results of the work being performed on the project.

List of the estimated date of completion or each deliverable.

List of every person, workgroup, or material that will perform or be used to perform actual work on the project.

Provide a brief description of what they will be doing.

Estimate the actual hours of week they will devote to the project.

A list of the expected commitments from other departments or people and how they will impact the project.

Also, it must have a description of all risks and concerns for the project. This will include any event or activity that has the potential of affecting the timeline for project completion. We also need to pay attention to any assumptions made in identifying the work and scope of the project.

We also have a description of project completion criteria as well as a list of other outstanding issues.

We also have the SOW reviewed by a knowledgeable third party to ensure that it is complete, correct and understandable.
Typical example…
The city of Butterfield Visitors Bureau decided to build a carnival as a tourist attraction. To create a Statement Of Work for this project, the project manager, Lisa Walker, enlisted the help of her organisation's chief negotiator and lawyer. She also hired a consultant to define the specifications of various carnival rides and attractions that will be utilised.
The Organisation had no existing preferred SOW format, so the project team researched SOWs used by other companies for similar events. They ensured that the SOW was laid out in a logical sequence and used consistent terminology throughout.
The statement defines acceptable service criteria and includes key elements such as a schedule and acceptance standards. Before sending this SOW to prospective bidders, the project team had the document reviewed and validated by an independent legal firm.
Action Point
PS: If you would like to have an online course on any of the courses that you found on this blog, I will be glad to do that on an individual and corporate level, I will be very glad to do that because I have trained several individuals and groups and they are doing well in their various fields of endeavour. Some of those that I have trained include the staff of Dangote Refinery, FCMB, Zenith Bank, and New Horizons Nigeria among others. Please come on Whatsapp and let's talk about your training. You can reach me on Whatsapp HERE. Please note that I will be using Microsoft Team to facilitate the training.
I know you might agree with some of the points that I have raised in this article. You might not agree with some of the issues raised. Let me know your views about the topic discussed. We will appreciate it if you can drop your comment. Thanks in anticipation.
CRMNUGGETS is committed to fact-checking in a fair, transparent and non-partisan manner. Therefore, if you've found an error in any of our reports, be it factual, editorial, or an outdated post, please contact us to tell us about it.
Hi, I now use RavenBank to send, receive and save money. I also pay my bills with ease, you should try it out too