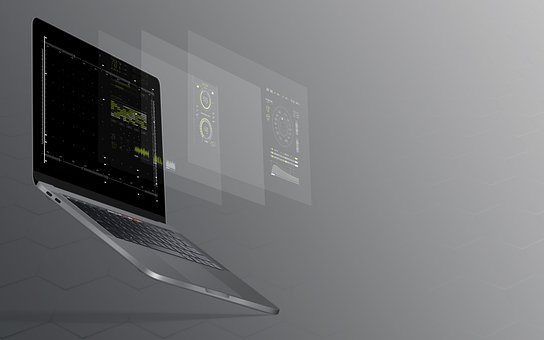 In my previous article, I have discussed some of the ways that the internet can contribute to internet marketing success. In this article, I want to talk about some of the major limitations of internet marketing. Follow me as we are going to look at that in this article. 
Now the limitations…
#1 Not for everyone 
one of the very first things that you have to know is this, as good as internet marketing is, it is not every one of your customers will embrace internet marketing. Some will still prefer the traditional mode of transacting business with you. You need to ensure that you create processes that will accommodate customers and prospects that will still prefer the traditional mode of transacting business with you. You also need to know that it is not all business can be done online. 
#2 Security issues 
Apart from the fact that it is not all your customers that will prefer the traditional mode of marketing, you need to understand that there are issues when it comes to the security of your customers when they are visiting your website. You have to continue to analyse your website for the lapses and keep investing in ways of blocking the loopholes that you have discovered. This at times can expose your website to continuous attacks. 

#3 Illegal online activity 
Also, with the coming of the internet, attack paths have increased astronomically. There are now many ways that people can be scammed. You need to be very much alert when you are transacting businesses online. You have to make sure that you are only disclosing your information to the right people. Never disclose personal information on the phone. Also, once you notice that your account has been compromised, you have to report to the appropriate personnel as soon as possible.
 
#4 Feeling of isolation
One of the negative feelings of digital marketing is that it can lead to a feeling of isolation on the part of your customers. This is due to the fact that they do not need to come down to your office before they can relate to you. This will time will create a sense of isolation in the heart of your customers. That is why you need to combine traditional marketing with digital marketing. 
#5 Purchasing behaviour
At times, you will need to analyse the purchasing behaviour of your customers. This will allow you to understand the products and services that will resonate with your audience. At times, you might need to interview your audience with other details and data that you have about your customers. This will allow you to know what your customers are likely to do next. 
#6 Information overload
I don't know if you have tried to search for information about particular products or services online. You will agree with me that for most products and services, there is more information than what you need to actually make a purchasing decision. You really need a working knowledge of how to sieve information so that you will not get confused. You might end up buying what you do not really need if you do not know how to get unnecessary information out of the way. 
#7 Greater chances of fraud
In addition, there are greater chances of fraud because the identity of buyers and sellers are not known. When you are online and you are not a knowledgeable buyer, you will find it difficult to prevent fraudsters from duping you. You have to make sure that you are buying your products and services from authorised websites. If you do not know the right place to purchase your products, you need to seek help from those that know so that you will not fall victim to fraudsters.
#8 No look and feel
Also, when it comes to having a look and feel of the product before you actually make the actual purchase of that product or service, that seems not to be feasible. For an expert that you want to read about the products and services online, it will not be possible to test the product to see if it is compatible or not before you can actually pay for that product or service. 
Action Point
PS: If you would like to have an online course on any of the courses that you found on this blog, I will be glad to do that on an individual and corporate level, I will be very glad to do that because I have trained several individuals and groups and they are doing well in their various fields of endeavour. Some of those that I have trained include the staff of Dangote Refinery, FCMB, Zenith Bank, and New Horizons Nigeria among others. Please come on Whatsapp and let's talk about your training. You can reach me on Whatsapp HERE. Please note that I will be using Microsoft Team to facilitate the training.
I know you might agree with some of the points that I have raised in this article. You might not agree with some of the issues raised. Let me know your views about the topic discussed. We will appreciate it if you can drop your comment. Thanks in anticipation.
CRMNUGGETS is committed to fact-checking in a fair, transparent and non-partisan manner. Therefore, if you've found an error in any of our reports, be it factual, editorial, or an outdated post, please contact us to tell us about it.