FEATURED
List Of Confirmed fake Job Venues In Nigeria 2021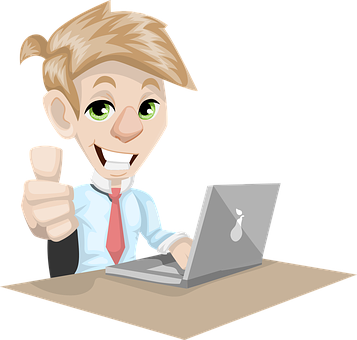 List of Confirmed Fake Job Venues Updated
I remember two years ago, I resigned from my job and I had to look for a new job as soon as possible. The only place I relied on to get a new job was online job portals. I went to different job portals and I filled as many applications as I could fill hoping that I could get a new job. Unknown to me, there are fake employers that made me travel from Lagos to Ibadan only to find out that the job advertised actually does not exist. That is why I am writing this article. I want to compile a list of fake job venues so that you will not fall victim to scammers. 
Just as there are genuine jobs in Nigeria, also there are fake job venues in Nigeria, that pretend to be recruiting rather they seek to attract candidates as marketers for GNLD products.
Most fake recruiters also then introduce applicants that have applied for those jobs, products or services that require a form of payment before they can get the job.
Below are the lists of Fake Job Centers in Nigeria
1.  Plot 5, Voda Paint plc, University Press House, Fumec Bus stop off Adeniyi Jones, Ogba Lagos
2.  3rd floor, 8 Thomas Salako Street, Ogba Bus Stop, Ikeja Lagos
3.  No 2, Sunday Street, off Ikorodu, Palmgrove, Lagos
4.  65c Opebi Road, Opposite glass house by Salvation Bus stop, Opebi, Ikeja, Lagos
5.  HYINSCO Office. No. 4, 2nd floor, upward Sanitas outlet, Alara street, off Commercial avenue, Onike, Sabo Yaba, Lagos
6.  Plot 5, university press building, along industrial road, Ogba, Lagos
7.  4B, Ogungbeye street Opposite African Shrine by Cadbury bus stop, Agidingbi Ikeja, Lagos
8.  Plot 14, Block A, Voda Paint, Surulere House, off Fumec bus stop, Surulre industrial road, Ogba, Lagos.
9.  No 4, Ahl Ogungbeye Street off Amaraolu road, Opp Mega chicken bus stop by the first gate, Agidingbi, Ikeja, Lagos.,l
10.  1, Olabisi Close, Mende, Maryland (Lagos Resident only) HR 08074645567
11.  32, Olufemi Road, off Ogunlana Drive, Surulere Lagos, YDNJI.
12.  Ajumobi Street, Off Acme Road, Mega Chicken bus stop, Ikeja, Lagos.
13.  6, Deji Oyenuga Street, opp Kehinde Odusote Estate, Anthony Village.
14.  WESTCORP SERVICES LTD. 6, Deji Oyenuga Street, Opposite Kehinde Odusote Estate, Anthony bus stop, Lagos.
15.  SOAR GROUP, Suite 2, Ikosi Road, Oluyole bus stop, Oregun ikeja, Lagos
16.  Boat House, 21, Ogunnusi Road axis bus stop, Ogba, Ikeja, Lagos
17.  8, Bisi Ogabi Street, Balogun Awolowo Way, Ikeja. HR 09053280994
18.  BSM premise, No 4, Kareem Ogungbeye Estate Agidingbi first gate bus stop.
19.  9, Oremeji Street Isolo, Heathstream Alliance and Wellness Homes, Beside Sunrise Microfinance Bank, Gbagada.
20.  PSIS HR BOARD, L'monarch Towers, 65, Opebi road opp Glass House by Salvation Bus stop Ikeja, Lagos. 07010616106
21.  6, Remilekun Street Off Falolu Road, by Akerele Road Surulere. HR Matrixglove 07080403158
22.  6, UBIAJA CRESCENT GARKI 2, ABUJA, 08159694497
23.  Global Resources, 19 Bode Thomas Road, Awoyokun/Onipanu bus stop.
24.  Dream Land Enterprises Limited, No 114, Ijiolu Close, Elekahia Road Portharcourt, River State. REF NO(GS/SD/70)
25.  Ground floor, No 2, Akin Osiyemi Street 0pp sterling bank bus stop, Allen Avenue, Ikeja, Lagos
26.  LS-RESOURCE, 3rd-floor Crownet LPaza Idris Gidado Street  Wuye, Abuja.
27.  129, Okota Rd, Atinuke Plaza, beside Rainoil filling station, Cele bus stop, off Oshodi-Apapa Exp. Lagos. 08130902820
28.  Schleez  Nigeria  Limited, first floor, left-wing, No 49, Olowu Street, Off Mobolaji Bank, Anthony Way, Ikeja, Lagos.
29.  1st floor Xpress House, Beside Ostra Hotel and Halls off Otunba Jobifele way, Central Business District (CBD) Alausa Ikeja, Lagos.
30.  13 Ajumobi Olorounje Street, off acme road, first gate bus stop, Agidingbi Ikeja.
31.  7, Obasa road, Chemline building, behind forte oil filling station, Oba Akran, Ikeja
32.  M.H.S, 4b Toyin Street, opposite victory Home School before unity b/stop, Ikeja, Lagos.
33.  3rd Floor,  240 Herbert Macaulay Street, besides Sweet Sensation, Alagomeji Bus stop,  Yaba,  Lagos
34. 107, Ogudu road, opposite Ogudu GRA Pako Bus, stop Ogudu Lagos
FAKE INVITE/GNLD
1. O'neal Incorporated
2. Globaldrill Bay Oil& Gas Ltd
3. Virtual Human Resource Ltd
4. Zeolite Plus
5. Mantledox Logistic
6. Precious Metal international network Ltd
7. Esther breakthrough
8. Mpg Resource
9. Beyond Stardom Nigeria Ltd
10. BetaAge Consult
11. Grace Land Global Resource
12. Hibrah Nigeria
13. Clinton Fund
14. Hyena Ltd
15. Virginland careers
16. Marigold Mobile Kitchens
17. Sub Sahara Africa Climate Fund
18. Minerva Oil & Gas refining company
19. Ceo resource Nigeria Ltd
20. Ingnitlyte Limited Company
21. Health Stream alliance
22. Starline Consult Nig. Ltd
23. Crystalite Care Ventures
24. Medpro global resource
25. Boss Resources
26. Global Oil consult
27. Home Placea Consult
28. Dahlia Consult
29. New Star Metal Int. Ltd
30. Aluminium Smelting & Refining Sec. NSMI global concept
31. Vision Technologist Resources
32. Mahama Business Consult
33. Williams Consult
34. CFLEAD
35. EAGLE SPRINGS ENTERPRISE
36. MATRIXGLOVER
37. CNS RECRUITMENT TEAM
38. D'PEARLS CONSULT
39. PSIS HR BOARD
40. SOAR GROUP
41. LIVE SOLUTION RESOURCES WUYE ABUJA
42. SHOLAM NIGERIA LTD
43. ORIENTAL HILLS
44. ORIENTAL BROTHERS CONSULT
45. REALMIND CONCEPT
46. HILL CONSULTING
47. ORIENTAL GROUP
48. DEW PLATFORM PLUS RESOURCES
49. RE_CONSULTING
50. SILVERLINE CONSULTS
51. GM-GROUP
52. LEAD GROUP
53. BG-LEAD CONCEPT
54. CAREERWISE
55. INT MANAGEMENT BOARD
56. WORLD FARMERS CENTRE OGUN STATE
57. ZENITH CONSULT
58. PINNACLE COTERIE
59. ACE CONSULTING
60. VISION SOLUTION
61. GOF AUTOS LTD
62. AMD TRAVELS
63. VINTEX RESOURCES OGBA
64. SPARKLES CONSULT
65. MADE HILLS SOLUTION (MHS)
66. MDL GLOBAL
67. WHOLESOME MINDS
68. VALUE POINT CONSULTING
69. LIGHT HEIGHT GLOBAL SERVICES
PS: If you have more confirmed fake job venues, please comment in the comment box. You can also share your comments if you have been a victim of a fake job scam as well.