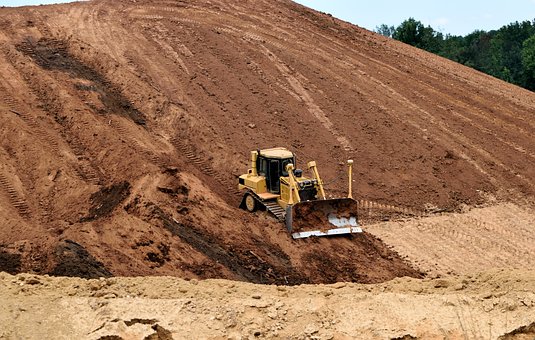 Major Outputs Of Project Life Cycle
In my previous article, I have looked at some of the facts that you need to know about project life cycle. In this article, I want to talk about some of the outputs of project life cycle. Follow me as we are going to look at this together on this article.
I want you to note that when it comes to project outputs, the outcome of a phase will become an input into the next phase.
Now let's look at some of the outputs of these phases….

Initiating 
Project purpose

Goals and objectives 

Project charter

Assignment of a project manager, management sponsor , functional manager, and user representative. 
Planning 
Project plan

Scope management plan

Scope statement 

Work Breakdown Structure 

Activity list

Project network diagram 

Activity duration estimates.

Project schedule

Schedule management plan

Resource requirements

Cost baseline 

Coat estimates 

Quality Assurance plan 

Communication plan 

Resource management plan 

Roles and responsibilities 

Assignment of resources 

Risk management plan

Procurement management plan 

Statement of work 
#3 Executing
Intermediate or final work results and deliverables.

Change requests

Project plan updates.

Quality improvements

Proposal and contracts
#4 Monitoring and Control
performance reports

Change requests

Project plan updates

Corrective action
#5 Closing
Formal acceptance and closure

Project archives

Contract files

Lessons learned
Understanding The Project Lifecycle For Projects
When it comes to projects, there are stages that projects pass through from the beginning of a project to the end of a project. In this article, I won't talk about some of the facts that you need to know about the project Lifecycle. Follow me as we are going to look at this together in this article. 
Before you can begin planning and managing your project, you need to define the project's needs, determine which processes are appropriate, and ascertain the degree of rigour needed to meet the project's s objectives. To do this, you will identify the project management processes that are generally recognised as good practices across industry groups.
Effective project managers combine their skills and knowledge with appropriate processes to meet project objectives and deliver results in line with corporate strategies.
By identifying the main elements of effective project management processes, you can enhance the chances of success over a wide range of projects across application areas and industries.
The project life cycle …
In order to improve management control, projects are broken down into manageable, sequential phases of work activities. Project phases taken together, are referred to as the project life cycle.
Project lifecycles may have four or five phases, which can vary because the lifecycle is customised to meet the need of specific projects.
A project lifecycle is marked by the beginning and the end of the project. During the initial phase, the project's general scope and timing are determined.
During the intermediate phases, detailed planning occurs along with the actual work activities. In the final phase, project closing activities occur.
The characteristics…
Though project differs in nature, size, and complexity, they display criteria common characteristics. At the beginning of the project, the cost and staff levels are quite low. They reach the peak once the work is carried out and drop rapidly upon project completion.
Influences, uncertainties, and risks involved with stakeholders are high at the project start and diminish over the life of the project.
Likewise, the ability to influence the characteristics of the final product, without impacting the project cost, is high during the initial stages of a project and low towards project completion.
RTM…
The Requirement Traceability Matrix is a document that is created by associating the project's deliverables with the requirement for each deliverable. Before the products are finalized, they are tested to check if the deliverables meet the specified requirements.
Action Point
PS: If you would like to have an online course on any of the courses that you found on this blog, I will be glad to do that on individual and corporate level, I will be very glad to do that I have trained several individuals and groups and they are doing well in their various fields of endeavour. Some of those that I have trained includes staffs of Dangote Refinery, FCMB, Zenith Bank, New Horizons Nigeria among others. Please come on Whatsapp and let's talk about your training. You can reach me on Whatsapp HERE. Please note that I will be using Microsoft Team to facilitate the training.
I know you might agree with some of the points that I have raised in this article. You might not agree with some of the issues raised. Let me know your views about the topic discussed. We will appreciate it if you can drop your comment. Thanks in anticipation.
CRMNUGGETS is committed to fact-checking in a fair, transparent and non-partisan manner. Therefore, if you've found an error in any of our reports, be it factual, editorial, or an outdated post, please contact us to tell us about it.
Hi, I now use RavenBank to send, receive and save money. I also pay my bills with ease, you should try it out too