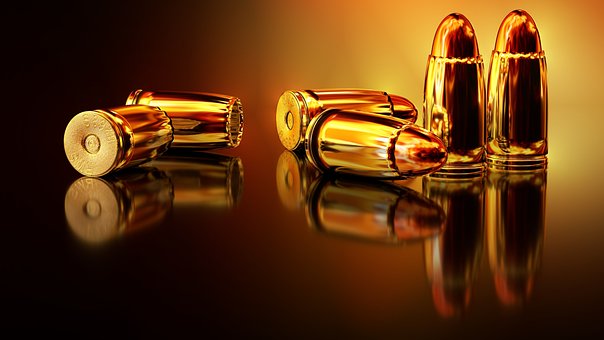 Processing Restitution. RCCG Sunday School Teachers
Opening Prayer: Almighty Father, please guide us through Your Spirit to destitute according to Your will in the name of our Lord Jesus Christ.
Previous Knowledge: The teacher should ask the students to review the previous week's lesson on restitution.
Bible Passage: Genesis 20:1-8.

Memory Verse: "If the iron be blunt, and he does not whet the edge, then must he put to more strength, but wisdom is profitable to direct"- Ecl. 10:10.
LESSON INTRODUCTION: Sometimes, moving forward may be difficult until we have made the past right. This is important for those who realise that their sin has wonder others and are genuinely sorry as they are eager to obey and please God. 
LESSON AIM: To study appropriate procedures for restitution. 
TEACHING OBJECTIVES: Through this lesson, students should be able to a. Understand caution to avoid making mistakes in restitution. 
TEACHING PLAN: To achieve the above-stated objectives, the teacher should: a. Explain the danger of rushing into restitution without necessary cautions. 
b. Explain how to process restitution properly.
c. Allow students to make contributions and participate in the class activities.
d. Summarise, conclude, evaluate the lesson and give assignments to the students.
TEXT REVIEW 
I. A person can sincerely commit a mistake out of ignorance or lack of adequate information or knowledge (Gen. 20:5). 
ii. This notwithstanding, the person must restitute his/her error by restoring what had wrongfully taken (Gen. 20:7).
iii. Failure to restitute can lead to death (Gen. 20:7). 
iv. Teacher should identify any three other consequences of failure to restitute according to the Bible passage for today's lesson. 
a………………………………………………………..
b………………………………………………………..
c.………………………………………………………
TEACHING METHOD: The Teacher should use the lecture teaching method.
TIME MANAGEMENT: The Teacher should apply two-lesson outlines teaching time.
LESSON OUTLINES 1: CAUTION AGAINST RUSHING INTO RESTITUTION
I. A person may want to restitute in perfect obedience to the word of God (Gen. 20:7). 
ii. Another person may wish to restitute to free his/her mind from the guilt of sin (Luke 19:8).
iii. Whichever reason, caution must be applied to avoid guilt and regret (Prov. 26:12; Prov. 29:20).
iv. Class to discuss with hypothetical or real-life illustrations of how to make restitution without appropriate guidance by the people of God who are vast in the knowledge of the subject matter. 
CLASS ACTIVITY 1: What did Abimelech give to compensate for his error or taking Sarah and why? (Gen. 20:2;14 & 17). 
LESSON OUTLINE 2: HOW TO PROCESS RESTITUTION
The teacher should explain steps to consider to avoid costly mistakes in restitution: 
#1 Counsel: It is best to seek advice before proceeding with restitution so that an advisor can guide us through any correction. There may be legalities that need to be considered and sometimes restitution does not need to be made.  (Prov. 11:14; Prov. 19:20).
#2 Scope: The general rule is that restitution can be as broad as the choice as the offence. A private offence is settled in private and a public one needs to be settled in public e.g social media (Luke 19:8; Acts 16:37). Outside of getting some counsel, those who are not part of the problem or solution should be involved in the process. If a thing is between you and God, keep it there except maybe with a trusted partner(1 John 1:9; James 5:16). If the thing needs to be made right including the legality, a Christian legal expert may need to be involved (Luke 12:58; 1 Cor. 6:1). 
Sometimes, when civil laws have been broken, it requires a more severe punishment in the form of corrective measures or even imprisonment. This ensures the payment has been sufficient, especially when what was taken or damaged cannot be replaced because no financial material price is sufficient. 
#3 Wait: Restitution is often best made after time is given a chance to work deeper healing, allowing your heart to soften. Patience and self-control are two of the fruit of the spirit (Galatian 5:22-23) and when dealing with a long-standing hurt, it is usually best to pray our heart into a better state before proceeding with the restitution (James 1:4). 
#4 Substitution: if It is not possible to make restitution to the offended person, you find a relative or give it to the Lord. Counsel will help you decide what is appropriate. 
#5: Restitution not reconciliation: Occasionally, reconciliation is not the goal. The relationship may never go back to where it was before the disagreement or wound. We cannot control how people respond and we must not express disapproval if our efforts are rejected. reconciliation is certainly desirable in most cases, but there are some situations where, even though we have apologised, it would be unhealthy or unwise for us, and maybe for them, to resurrect the previous relationship (Genesis 32:12-17). 
CLASS ACTIVITY 2: Mention three things you should do when restituting.
SUMMARY: Restitute wisely.
EVALUATION: Why must you exercise caution when restituting?
CLOSING PRAYER: Almighty Father, help all Your children in need of restitution to take appropriate steps with wisdom in Jesus' name. 
ASSIGNMENT: Mention five (5) things you should not do when restituting. 
Action Point
PS: If you would like to have an online course on any of the courses that you found on this blog, I will be glad to do that on an individual and corporate level, I will be thrilled to do that because I have trained several individuals and groups and they are doing well in their various fields of endeavour. Some of those that I have trained include staff of Dangote Refinery, FCMB, Zenith Bank, New Horizons Nigeria, and Phillips Consulting among others. Please come on Whatsapp and let's talk about your training. You can reach me on Whatsapp HERE. Please note that I will be using Microsoft Team to facilitate the training.
I know you might agree with some of the points raised in this article. You might disagree with some of the issues raised. Let me know your views about the topic discussed. We would appreciate it if you can drop your comment. Thanks in anticipation.
CRMNIGERIA is committed to fact-checking in a fair, transparent and non-partisan manner. Therefore, if you've found an error in any of our reports, be it factual, editorial, or an outdated post, please contact us to tell us about it.