RCCG SUNDAY SCHOOL MANUAL
Rendering Help: RCCG Sunday School Manual.
This manual talks about ways of rendering help through Christian Social Responsibility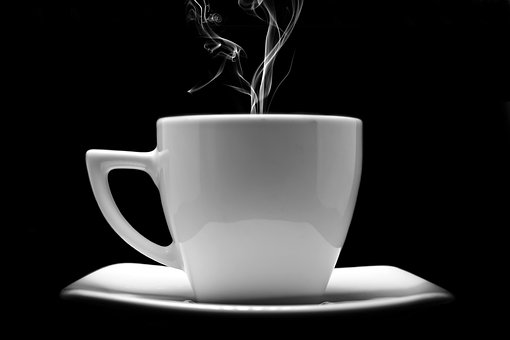 Rendering Help: RCCG Sunday School Manual.
Memory Verse: "As we have therefore opportunity, let us do good unto all men, especially unto those who are of the household of faith"- Gal. 6:10. 
Bible Passage: Acts 9:36-41.
Introduction
Rendering help is the act of giving and or assistance (whether material or services) to people in need. It can be in the form of Corporate Social Responsibility or personal assistance to the less privileged. More importantly, the Bible encourages us to help members of the household of faith. 

OUTLINES 
WHO NEEDS OUR HELP
HOW SHOULD WE HELP?
WHO NEEDS OUR HELP
The following people should be helped: the committed brethren in need (Gal. 6:10), the aged (Lev. 19:32), the widow/widowers (James 1:27), orphans and the deserted helpless (Ps. 82:3), the poor (Prov. 19:17), the specially challenged (emotional , physical, mental, etc), 2 Sam. 9:3,13. Our help should primarily be to our needy family members(which includes our parents)-1 Timo. 5:8), members of the household of faith (Gal. 6:1), then to members of our society whether known or unknown, good or bad. It is necessary to help brethren by connecting them to people or places to get good jobs , pay hospital bills , get scholarships for children education etc.
While this gestures should not be an excuse for some people to be lazy, indulge in begging or feel entitled, believers should note that everything we have is given to us by God (Ps. 68:19; 1 Cor. 4:7). Therefore, we should be encouraged to give to people in need or render services because these results in blessings (Prov. 22:9). Rendering help and expecting nothing back from the recipient is a great way to be Christ-like (Luke 6:34-35).
HOW SHOULD WE HELP?
As believers , it is important to know that the help we render should be rooted in love (1 Cor. 13:3) even as it allow us to serve God better (2 Cor. 9:8). Giving for instance, is an outward sign of our love for others (1 John 3:17) and we should give expecting God to provide (Luke 6:38). Sometimes, our giving can be a measurement of our faith (Mal. 3:10). However, the state of the heart of the giver matters more than the size of the gift (Luke 21:1-4). 
While encouraging the believers in Corinth to give generously, Paul did not want them to give beyond their means , "reluctantly or under compulsion" (2 Cor. 8:12). More importantly, he wanted them to rely on their inner convictions (2 Cor. 9:7). No one should give under duress but giving , even when you are reluctant can be learning process especially when you do not have a surplus.  
CONCLUSION: God loves it when we give (2 Cor. 9:7) and He will always pay back in ways we least imagine. 
QUESTIONS
Mention four (4) set of people that needs our help. 

How can believers meet the need of people. 
ASSIGNMENT 
Mention five (5) categories of people who are in need of help in the Church and the society at large (2×5=10 Marks). 
Action Point
PS: If you would like to have an online course on any of the courses that you found on this blog, I will be glad to do that on individual and corporate level, I will be very glad to do that I have trained several individuals and groups and they are doing well in their various fields of endeavour. Some of those that I have trained includes staffs of Dangote Refinery, FCMB, Zenith Bank, New Horizons Nigeria among others. Please come on Whatsapp and let's talk about your training. You can reach me on Whatsapp HERE. Please note that I will be using Microsoft Team to facilitate the training.
I know you might agree with some of the points that I have raised in this article. You might not agree with some of the issues raised. Let me know your views about the topic discussed. We will appreciate it if you can drop your comment. Thanks in anticipation.
CRMNUGGETS is committed to fact-checking in a fair, transparent and non-partisan manner. Therefore, if you've found an error in any of our reports, be it factual, editorial, or an outdated post, please contact us to tell us about it.
Hi, I now use RavenBank to send, receive and save money. I also pay my bills with ease, you should try it out too