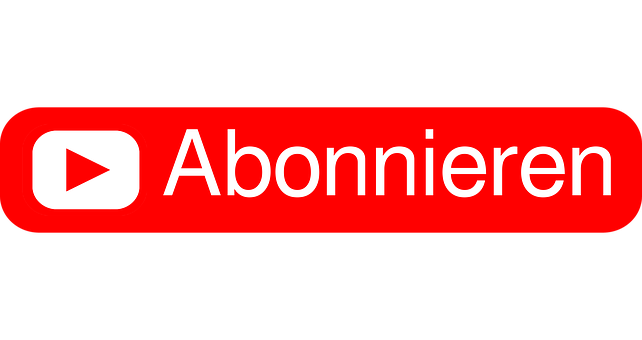 Step By Step To Setting Up YouTube Channel
In this article, I will cover the process of setting up a YouTube channel, uploading a video to your channel, managing your video details, and measuring the success of your video with YouTube analytics. There are two types of YouTube channel depending on whether you are an individual content creator, or you plan to operate as a brand online.
1. Personal channels are populated with personal details and only have one administrator, usually the individual themselves.
2. Brand channels are run and managed by an advertiser or company by multiple users; crucially there are no personal details on this channel info.

On your YouTube channel, you can upload videos, create playlists to group your videos in a more logical manner, and customise the appearance of your channel.
If you plan to advertise on YouTube, your channel will be visible for users to click through to, so bear this in mind when beginning to advertise on YouTube. Your YouTube channel should reflect your business, in a similar manner to your website.
It is also very important to ensure you keep your channel updated regularly, for example, any changes to your company branding, any hyperlinks to social media sites that need updating, or just changing the cover photo to reflect your latest campaign or initiative.
To create a Personal YouTube channel:
Search for YouTube on a computer or using a mobile site.

Try any action that requires a channel, such as uploading a video, posting a comment, or creating a playlist.

If you don't yet have a channel, you'll see a prompt to create a channel.

Check the details (automatically connected with your Google account name and photo) and confirm to create your new channel.
To create a YouTube channel for a brand you will begin with a personal channel that will then be deleted in the process of creating a Brand Channel:
Sign in to YouTube on a computer or using the mobile site

Go to your channel list

Create & fill out the details of your brand account & verify you would like a personal account. Then click 'Create a new channel'.

Use the account switcher in the top right to switch to a personal account (the one that will become the brand account)

Visit your account settings, and next to your profile picture click on 'Advanced Settings'

Select "Move channel to Brand Account"

Select your new Brand channel and opt to delete the personal channel you are logged in as

Select "Move Channel"

Follow instructions on the screen to add channel managers
To get started on YouTube, you have to start uploading your content.
To upload a video, follow the below steps:
1. Sign into your Google account.
2. Click on 'Upload' at the top of the page.
3. Before you start uploading the video, you can choose the video privacy settings.
4. Select the video you'd like to upload from your computer. You can also create a video slideshow or import a video from Google Photos.
5. As the video is uploading you can edit both the basic information and the advanced settings of the video, and decide if you want to notify subscribers (if you uncheck this option no communication will be shared with your subscribers). Partners will also be able to adjust their monetization settings.
6. click Publish to finish uploading a public video to YouTube. If you set the video privacy setting to Private or Unlisted, just click 'Done' to finish the upload or click 'Share' to privately share your video. If you haven't clicked 'Publish', your video won't be viewable by other people. You can always publish your video at a later time in your Video Manager.
Next, add metadata to your videos:
Video Title – provide a title that will encourage users to click on or watch the video
Video Description – accurately describe the content of the video a user is about to watch
Tags – add keywords to your video that can be found in YouTube search
Metadata enhances the discoverability of your videos and tells the system about your content. It is also the same metadata you will later rely on to effectively target your advertising, so it is a best practice among all content creators to complete this step.
You can use Video Manager to make changes to existing videos you have uploaded, including enhancing video quality, editing audio and changing descriptions. To access Video Manager, go to your YouTube Channel, click 'Uploads', and then select 'Video Manager'.
You can add video thumbnails to your videos through Video Manager. This feature lets viewers see a quick snapshot of your video as they are browsing YouTube. It's important to add a thumbnail to your video that accurately represents the content – this is the viewer's first impression of your content, it should invite them to watch and engage.
Add a thumbnail to your video by following the below steps:
1. Sign into YouTube.
2. Go to Creator Studio > Video Manager.
3. Next to the video, click Edit.
4. On the right of the preview screen, choose a thumbnail.
5. Click Save changes.
You will need to verify your account to upload custom thumbnails – verification proves to the system there is a legitimate user behind the channel and not spam.
To drive further engagement, you can add YouTube Cards to your videos. With these, you can add a link to click through to:
Your website

Videos on your YouTube channel

Playlists on your YouTube channel

Your YouTube Channel
Learn How To Make Your YouTube Channel A Success
When creating your YouTube content, it's important to know the "ABCDs of effective creative" for video:
A: Attract attention from the start
B: Brand naturally and meaningfully
C: Connect with the viewer through emotion and storytelling
D: Direct the user clearly to what you want them to do next
There are a number of tools available in the Creator Studio to manage your video content:
Dashboard: Check for notifications and alerts
Video Manager: Organize and update videos from one place
Community: Review and respond to comments, view private messages, see videos where you have been credited
Channel: Adjust channel settings
Analytics: Review channel performance
Create: Create new videos using the audio library and video editor
You can customize and manage your YouTube channel by clicking 'My channel' in the top right corner, 'Customize Channel',  'About'. Click the "Settings" icon by the subscribers' button for Advanced options. Here you can add:
Channel Name & Description

Channel Art

Channel Icon

Channel Trailer

Sections

Playlists

Featured Channels
It's really beneficial to correctly set up and continually manage your YouTube channel. This ensures continued discoverability of your channel and its content on the platform and keeps your presence on YouTube consistent with your wider online, and offline, presence.
Within the Creator Studio, you can view a number of reports in the Analytics tab to analyze your video's performance. YouTube analytics reports can help you maximize revenue and retention.
1. Earnings reports: includes estimated earnings and ad performance reports. These reports show your estimated earnings and total views for your channel. You can also see which ad formats had the most impact on driving revenue.
2. Watch-time reports: includes watch time, views, traffic sources, and audience retention reports. Audience retention reports display the views of every moment of your video as a percentage of views, helping you find the right mix of elements like video style, length, promotion, and more. Traffic sources reports show the various YouTube features and external sites through which the viewer found your content.
3. Engagement reports: includes subscribers, likes and dislikes, comments and sharing as well as cards and annotations reports. They are a great way to understand your audience interest.
This would be of most importance to content creators who rely on the organic success of their videos and are at the receiving end of YouTube advertising activity in that they are producing the content advertising appears amongst. You can also Get Free YouTube Subscribers by visiting YTBPals.
Action Point
PS: If you would like to have an online course on any of the courses that you found on this blog, I will be glad to do that on an individual and corporate level, I will be happy to do because I have trained several individuals and groups and they are doing well in their various fields of endeavour. Some of those that I have trained include the staff of Dangote Refinery, FCMB, Zenith Bank, and New Horizons Nigeria among others. Please come on Whatsapp and let's talk about your training. You can reach me on Whatsapp HERE. Please note that I will be using Microsoft Team to facilitate the training.
I know you might agree with some of the points that I have raised in this article. You might not agree with some of the issues raised. Let me know your views about the topic discussed. We will appreciate it if you can drop your comment. Thanks in anticipation.
CRMNUGGETS  is committed to fact-checking in a fair, transparent and non-partisan manner. Therefore, if you've found an error in any of our reports, be it factual, editorial, or an outdated post, please contact us to tell us about it.
Hi, I now use RavenBank to send, receive and save money. I also pay my bills with ease, you should try it out too