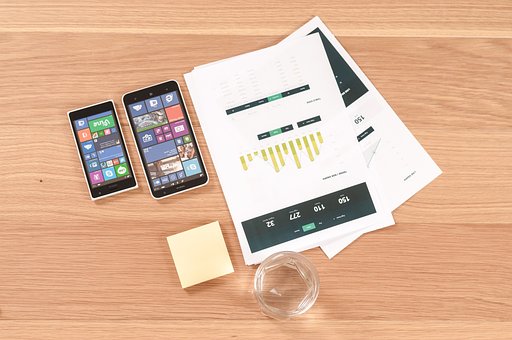 3 Components To Test Before Website Release
In my previous article, I talked about some of the factors that you need to consider when you are trying to develop a website. In this article, I want to release take the time to talk about some of the components that you need to test before you release a website to a production environment.
You should note that testing this component will increase customer experience and boost customer satisfaction on your website. It will also guarantee that customers are coming back for repeat purchases. This will definitely increase revenue and boost the conversion rate on the website. Without wasting much time, let us look at some of these components together in this article.

What to test…
#1 Test on Browsers
The very first thing that you need to do is to test your website on different browsers and be sure that they are working perfectly. Definitely, you are aware that the majority of your users are coming from search engines and they are likely to be mobile phone users. You will not want a situation where your website is not opening well on their browsers.
You should not assume that it will open well. You need to actually open your website on Safari on MAC OS, Firefox on Windows 7, and Internet Explorer on Windows 7. Try as many combinations as possible and be sure that your website opens very well on those browsers.
 
#2 Mobile devices
Another major factor that you should try and consider is the interest of your mobile users. You need to know that majority of your mobile users will be accessing your website from their mobile phones. You need to be sure that your website is mobile responsive. It is also good that you ensure that your website has easy navigation for mobile users.
 They should be able to find what they are looking for easily. That is why you really need to work on the satisfaction of your mobile audience. Please find out how long it takes for your website to load on mobile phones. You need to decide on what you need to do in order to increase the satisfaction rate of your mobile audience.
#3 Login error
Also, you need to test your website for login errors. If your website happens to be a website where users will have to sign up for an account and they will be sent an activation code or link, you need to make sure that those technologies are not generating errors. You can actually attempt to sign up on your own and see how smooth the whole process is from the beginning to the end of the entire signup process.
#4 General Error handing
You also need to consider the general error handling process of the website. You should know some of the errors that are being generated on the website and how the server actually responds to some of these errors. You should also try to probe further the cause of some of these errors. This will assist you to know whether some of these errors can be traced to the theme you are using or the preferred hosting site that you have chosen as well.
#5 Session expiration and Gateway timeout
Another kind of test that you need to carry out on your website has to do with session expiration and Gateway timeout. There is a need to consider the general reaction of your website when a user stays longer on your website. You need to also consider the reaction of your website when users sign up or download files among others on your website. What are the actions that will actually warrant logging out of legitimate users? You need to consider whether such actions are tenable or not. All these have to be tested before the website is released to end users.
#6 Multiple language support
I have said it in one of my articles that when you are developing a website, you need to consider your end-users. When it happens that your website will have to accommodate users that are from different countries, you have to consider language support for your users. You need to consider language support for your audience.
You have to also peruse some of the languages translations and make sure that they are properly done. Many times that I have used Google Translate on my blogs in the past, I have observed that they have issues with their Yoruba language translation. I don't know if that has been addressed.
 
Other elements that you need to test include loading time as well as stress testing for the site. This talks about how many users your website can accommodate at a time before it breaks down.
 
Action Point
PS: If you would like to have an online course on any of the courses that you found on this blog, I will be glad to do that on an individual and corporate level, I will be happy to do because I have trained several individuals and groups and they are doing well in their various fields of endeavour. Some of those that I have trained include the staff of Dangote Refinery, FCMB, Zenith Bank, and New Horizons Nigeria among others. Please come on Whatsapp and let's talk about your training. You can reach me on Whatsapp HERE. Please note that I will be using Microsoft Team to facilitate the training.
I know you might agree with some of the points that I have raised in this article. You might not agree with some of the issues raised. Let me know your views about the topic discussed. We will appreciate it if you can drop your comment. Thanks in anticipation.
CRMNIGERIA is committed to fact-checking in a fair, transparent and non-partisan manner. Therefore, if you've found an error in any of our reports, be it factual, editorial, or an outdated post, please contact us to tell us about it.
Hi, I now use RavenBank to send, receive and save money. I also pay my bills with ease, you should try it out too