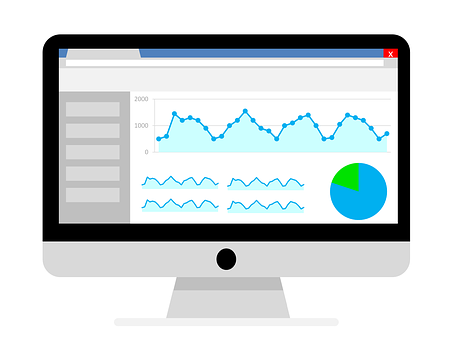 Understanding Customer Touchpoints In CRM
OBJECTIVES OF THIS ARTICLE 
At the end of this chapter, readers should be able to:
· Define Touch points.
· Know strategies of gaining customers.
· Know what is meant by Total Customer Experience.
· Define Key Account Management and its benefits.
When we talk of touch points, we are taking about different ways through which customers can have access to an organization. In many forward looking organizations today gone are those days that customers cannot have access to their accounts or transact business with an organization unless they physically enter the branch offices or relate with the distributors.
In a customer-centric enterprise or organisation that plans to retain customers for life, they must devise ways of making transactions with the organisation as easy as possible. As I said earlier one thing that people do enjoy most is the ability to have their freedom. No customer will like to be restricted to branch offices.
A Scenerio

Mr. Alfred is a very busy business man.  He has businesses with many people and he has transferred money into many accounts and relate with many people. Mr. Alfred had to monitor his business so he does not have the time to see his Relationship Manager or go and line up in banks. This made dealing with banks to become a sort of headache to him.
Because Mr. Alfred is dealing with a forward looking bank, they are able to come up with a mobile device that allows him to do anything that he wanted to do. He can now transfer money and load his phone through the mobile application. Mr. Alfred also prayed earnestly that the bank will come up with an application that xviii make savings easy for him.
When we talk about creating touch points, there are some touch points that an organization can provide for its customer One of such is contact centres where   customers can call in and get their issues resolved. Organisations can also adopt emailing or they can appoint an Officer that relate with customers from the convenience of their office.
One thing to know about creating touch point is that, the creation of touch points will allow your customers to dictate how they want to be served. You should allow your customers to determine this. Your own is to make sure that their needs are met.
When creating touch points also, you should empower those that will use the technology in such a way that they are able to resolve customer's issues completely It should not be in a way that customers will have to wait endlessly before they can find solution to their array of challenges.
Never forget the fact that the next organisation that produces the same products and services as you are is just a "mouse click away"
On a final note, as a customer-centric enterprise using touch points, you should never joke with your customers' privacy. You need to have much information about your customers in order to serve them better.  Once they are giving you this information, you must never disclose it to those that will use it, or those that are not authorized to have it against them.
There must be access levels as far as customers' information are concerned but that does translate to the fact that, customers will have to call up to ten numbers before they can change their contact address.
Customer Regaining Strategies
Like I said earlier, customers move over and over round your cycle as they purchase new products and services; that is why you have to make sure that you continually meet up with your customers' expectations. If you lost a customer to your competitor's Life Cycle, there are some practical ways that you can use in order to regain your lost customers back to your customer lifecycle.
One of the basic ways of regaining a lost customer is to have adequate information about the lost customer Suffice to say that before you can know that 9ou have lost your customer, you must be able to say with precision, the total number of customers that you have. If you don't know the total number of your customers, how will you know if you have lost a customer?
There is one reason why you need to seek help concerning knowing the total number of your customers. It is simply because it takes less to retain existing customers than to gain a new one. As I said earlier, you must have adequate information concerning the lost customer; this might give you a hint as how the customer can be regained.
One other way of regaining a lost customer is to know what your competitors are doing that is making your customers to rush to their Life Cycle. If you want to succeed in business, you cannot be oblivious of what your competitors are doing. You must take time to study their marketing strategies and sales tactics, including their promotional offers.
In the recent time, you would have noticed that among the communication giants, once one of them gives a particular promotional offer others will follow suit. This at times includes promotional offers and midnight calls,   including bonus on recharge. This is due to the fact that consumers are free to make choices. A reduction in tariff can force a consumer to move to another network. It is as simple as that.
If you want to regain your customers, you must learn how to increase your customer's experience. Look for every opportunity to delight your customers. If you do that, those that have gone will come back and those that are with you will remain with you for life.
Total Customer Experience
When we talk of customer experience, we are talking about how customer felt after they used your product or service. Good customer-centric enterprise must find every avenue to delight their customers.
One thing organisations need to know is that, customers have something at the back of their mind before they purchased an organization's product or service, if after purchasing those products or services, it does not meet up with their expectation, they are bound to look for another organisation that can satisfy the pre-purchase need.
It is on this premise that organisation have to work earnestly in order to ensure that they do not fall short of their brand promise. The brand promise is what you offer your customers that they would derive after they might have used your product or services. If you fail to meet up with the expectation of the customers, that means you have betrayed the trust that they have in you, they will have no option but to look for another organisation that can satisfy their needs.
Key Account Management
With key account management, you can map business relationship to particularly important customers and support the expansion of these business relationships.
Institutions can be identified and classified as key accounts using the data available to the organization; this allows goal-oriented addressing and support. In product and institutions plans, you can record customized strategies and analyze then for key accounts and identify key people and product(s). Using the actual and target values in the goal definition and tactics, the development of key accounts can be monitored.
Benefits
Identification and classification of key accounts using objective criteria.

Structured management of key accounts in CRM systems.

Concrete goal definition for the development of key accounts, including monitoring possibilities.

Key account management drives the profitability of business marketing.
Building quality key account strategies is the heart of a successful business marketing programs. The role of the sales force in establishing and nurturing this relationship is vital. The sales environment is rapidly changing. This includes selling cycles, complex prepositions, and high value sales make new method necessary.
SUMMARY
At the end of this lesson, we have been able to discover that:
Customer touch points are channels through which an organization relates with its customers.

Creating touch points will allow customers to dictate how they want to be served.

You have to continue to meet up with customers' expectation in order to retain customers

If you want to regain your lost customers, you must first know the reasons why they have left your lifecycle.

Total customer experience has to do with how customers felt after they have used your product(s).
Brainstorming Session
Critical examine Mr. Alfred case and profer solutions to some of his problems.

How relevant are customer regaining strategies discussed in this chapter

Discuss Total Customer Experience.

What do you understand by Key Account Management? What are some of its relevance?
Action Point
PS: If you would like to have an online course on any of the courses that you found on this blog, I will be glad to do that on an individual and corporate level, I will be very glad to do that because I have trained several individuals and groups and they are doing well in their various fields of endeavour. Some of those that I have trained include the staff of Dangote Refinery, FCMB, Zenith Bank, and New Horizons Nigeria among others. Please come on Whatsapp and let's talk about your training. You can reach me on Whatsapp HERE. Please note that I will be using Microsoft Team to facilitate the training.
I know you might agree with some of the points that I have raised in this article. You might not agree with some of the issues raised. Let me know your views about the topic discussed. We will appreciate it if you can drop your comment. Thanks in anticipation.
CRMNUGGETS is committed to fact-checking in a fair, transparent and non-partisan manner. Therefore, if you've found an error in any of our reports, be it factual, editorial, or an outdated post, please contact us to tell us about it.