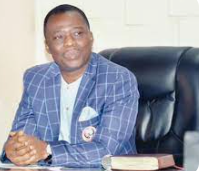 Day 12: MFM 2021 70 Days Fasting And Prayers
Devotional Songs
Praise and Worship.
Prayers of Praise and thanksgiving

29. Powers using the secret that i do not know to increase my problem, O God, arise and disappoint them, in the name of Jesus. 
30. Every secret strengthening my enemies against me, O Lord, kill it, in the name of Jesus.
31. Powers holding the key of my room that contains what will make me great, release it to me by fire, in the name of Jesus. 
32. Every secret garment of battle that the enemy has put on me to stop me from rising, catch fire, in the name of Jesus. 
33. Every secret power of the enemy dragging my life backward, die by fire, in the name of Jesus. 
34. Every secret prayer of the enemy making failure my name, be terminated now, in the name of Jesus.
35. Secret agents of darkness working hard to make me cry, be wasted by fire, in the name of Jesus.
36. Secret smell of darkness driving my helpers away, blood of Jesus, clear it away, in the name of Jesus. 
37. Every secret favour that unfriendly friends have got from the wicked elders to put me to shame, become a trap of death for them, in the name of Jesus. 
38. Lord, let the secret weapon of darkness frustrating my effort becomes their trap of death, in the name of Jesus. 
Action Point
PS: If you would like to have an online course on any of the courses that you found on this blog, I will be glad to do that on an individual and corporate level, I will be very glad to do that because I have trained several individuals and groups and they are doing well in their various fields of endeavour. Some of those that I have trained include the staff of Dangote Refinery, FCMB, Zenith Bank, and New Horizons Nigeria among others. Please come on Whatsapp and let's talk about your training. You can reach me on Whatsapp HERE. Please note that I will be using Microsoft Team to facilitate the training.
I know you might agree with some of the points raised in this article. You might not agree with some of the issues raised. Let me know your views about the topic discussed. We will appreciate it if you can drop your comment. Thanks in anticipation.
Fact Check Policy
CRMNIGERIA is committed to fact-checking in a fair, transparent and non-partisan manner. Therefore, if you've found an error in any of our reports, be it factual, editorial, or an outdated post, please contact us to tell us about it