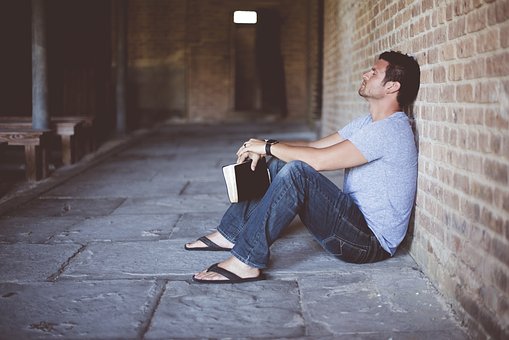 Understanding Of The Times. RCCG Sunday School Manual.
Memory Verse: "And of the children of Issachar, which were men that had an understanding of the times, to know what Israel ought to do, the heads of them were two hundred; and all their brethren were at their commandment". -1 Chro. 12:32. 
BIBLE PASSAGE: Eccl. 3:1-8.
INTRODUCTION:
Orderliness is one of the characteristics of our God. There is time for everything and He has made everything beautiful in His time. Like the sons of Issachar, Christians must constantly pray for wisdom and grace to understand the time and to act accordingly in life (1 Chro. 12:32).

OUTLINES
1. UNDERSTANDING THE TIMES
2. IT IS NOT YET TIME TO REST
UNDERSTANDING THE TIMES
As part of the list of events that characterise times and seasons in the third chapter of the book of Ecclesiastes, believers are clearly admonished in Scripture to watch and act wisely (Mark 13:33). For instance, God wants believers to discern:
The seed (sowing) time and harvest time (Gen. 8:22; Gal. 6:7-9). 
The time of God's favour (Ps. 102:13; Is. 40:2).
The time to praise and trust God (Ps. 34:1; Ps. 62:8; Job 14:14).
The time to awake out of spiritual sleep or slumber (Romans 13:11; Eph. 5:14;1 Cor. 15:34). 
The time to serve God diligently (Eccl. 12:1; 1 John 9:4). 
The perilous time (2 Timothy 3:1-7;1 Timothy 4:1;2 Peter 3:3). 
The time of judgement (2 Peter 2:9;2 Peter 3:7). 
IT IS NOT YET TIME TO REST
As believers, we must realize that we are sojourners here on earth and at the close of age we shall give an account of our pilgrimage (HEB. 11:13; 1 Peter 2:11). This is why our Lord, Jesus Christ said, " I must work the works of Him that sent me, while it is day: the night is cometh when no man can work.". (John 9:4). It is true that God is not against rest after labour (Mark 6:31, Eccl. 5:12), however, believers should not rest before time (1Kings 13:7-9) or give up on their calling (1 Kings 19:4). The king's business required haste ((1 Sam 21:8). Therefore, the hour to work is now (Psalms 119:60; Eccl. 12:1). It is dangerous to rest, or give up in the battlefront with the enemy around (1 Peter 5:8; Matt. 13:25). No matter the situation, God has the solution. He is beautiful in all situations ( Ps. 48: 1-2; Eccl. 3:11).
CONCLUSION: To live daily in God's will and fulfil a purpose, a believer must understand the time and act appropriately.
QUESTIONS
1. What do we mean by understanding the time?
2. Why is it not yet time to rest?
ASSIGNMENT
Mention five (5) advantages of understanding or knowing the times (2*5=10Marks).
CRMNIGERIA is committed to fact-checking in a fair, transparent and non-partisan manner. Therefore, if you've found an error in any of our reports, be it factual, editorial, or an outdated post, please contact us to tell us about it.