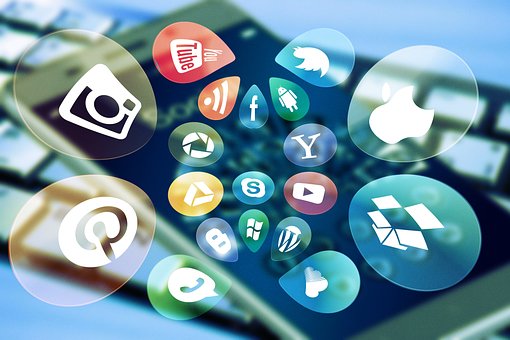 Relationship Between Blogging and Lead Generation
Lead generation includes collecting email addresses of the online users who are most likely to become your customers, based on specific conditions they fulfill, such as being from a certain location, within a certain age group, having bought a similar product before, having visited a page on your blog, etc. Leads are also often called potential sales contacts.
Unlike regular subscribers, leads hold more value for a business, because they are more likely to be converted. It is possible to segment your mailing list to separate regular subscribers from leads. In this article, I will be talking about relationship between blogging and Lead Generation.
What blogging helps you do is collect leads. Blogging helps you create content of high quality that will attract relevant visitors. When you achieve this task, when you have visitors on your blog page, the next goal will be to generate the leads through the usage of lead magnets.

Lead magnets are offers that require visitors to leave their email address to get something in return. They could get some downloadable material, templates, resources, access to a restricted area, coupons, an ebook, etc. The offer has to include something they will find value in, to encourage clicks. The offer also has to be related to the content of the blog page that features the lead magnet. For example, if you have a page about social media marketing, the relevant offer could include a report with social media statistics, an ebook guide for optimizing social media updates, etc.
Blogging contributes to lead generation with its success. The more visits the blog pages have, the more leads can they generate.
Blogging to improve your business
When you explore all of these aspects of online marketing, and how those and blogging mutually complement, this gives you a possibility to maximize your success.
Being a blogger is not about being a writer only. You need this basic knowledge of online marketing because it helps you enhance the performance of your blog. It helps you build influence and turn blogging into a profitable career.
Your main goal is to consider blogging a part of online marketing, and to explore how different segments can help you create better-performing content. Explore social media performance and see what kind of posts go viral. Use an online SEO checker to see if content optimization is really working out for you or you need to consider improvements.
For a business striving to succeed in the world of online marketing, blogging is so much more than a collection of nicely-written articles.
A blog is a resource that helps you generate traffic,visits, leads and eventually sales. It helps you promote your business and persuade people to become your customers through the credibility and trust you gain as a blogger.
For individual bloggers, online marketing is also necessary for their blogging endeavor because it can significantly improve the potential blogging, on its own, has.
Action Point
PS: If you would like to have an online course on any of the courses that you found on this blog, I will be glad to do that on an individual and corporate level, I will be very glad to do that because I have trained several individuals and groups and they are doing well in their various fields of endeavour. Some of those that I have trained include the staff of Dangote Refinery, FCMB, Zenith Bank, and New Horizons Nigeria among others. Please come on Whatsapp and let's talk about your training. You can reach me on Whatsapp HERE. Please note that I will be using Microsoft Team to facilitate the training.
I know you might agree with some of the points that I have raised in this article. You might not agree with some of the issues raised. Let me know your views about the topic discussed. We will appreciate it if you can drop your comment. Thanks in anticipation.
CRMNUGGETS is committed to fact-checking in a fair, transparent and non-partisan manner. Therefore, if you've found an error in any of our reports, be it factual, editorial, or an outdated post, please contact us to tell us about it.