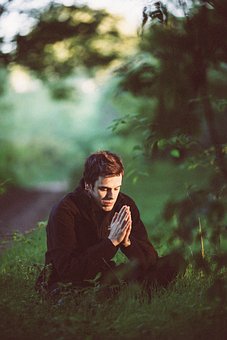 Day 43: 2021 MFM 70 Days Fasting And Prayers
57. Strange marks exposing me to troubles, expire by fire, in the name of Jesus.
58. Strange altar of the wicked vomiting strange curses upon my life, backfire, in the name of Jesus.
59. Charms of failure and sickness , buried in the ground for me to step on, catch your owners, in the name of Jesus.

60. Powers that want me to disappear when my star appears, die, in Jesus name.
61. Powers waiting for me to see my testimony before they strike me with sudden death, be wasted by fire, in the name of Jesus.
62. Powers disqualifying me from long life, die, in the name of Jesus.
63. Powers that wants me to serve God in rags, run mad and die, in the name of Jesus.
64. Powers pushing me into trouble whenever I am preparing to celebrate, O God, arise and expose and disappoint them, in the name of Jesus.
65. Power drinking blood to make me naked, die a hot death, in Jesus name.
66. Powers assigned to make me struggle and spend money on sicknesses, thunder of God, strike them to death, in the name of Jesus.
67. Arrows of bondage blocking every good things that comes my way ,scatter by fire, in the name of Jesus.
68. Wicked powers assigned to give me problems that have no solution , you are too small, die, in the name of Jesus.
69. Wicked elders cursing my glory to fail me, receive angelic slap, in Jesus name.
70. Battle assigned to make sorrows the result of my labour, be terminated now, in the name of Jesus.
71. GLory-eating demons assigned to consume my glory, fire of God,
Action Point
PS: If you would like to have an online course on any of the courses that you found on this blog, I will be glad to do that on individual and corporate level, I will be very glad to do that I have trained several individuals and groups and they are doing well in their various fields of endeavour. Some of those that I have trained includes staffs of Dangote Refinery, FCMB, Zenith Bank, New Horizons Nigeria among others. Please come on Whatsapp and let's talk about your training. You can reach me on Whatsapp HERE. Please note that I will be using Microsoft Team to facilitate the training.
I know you might agree with some of the points that I have raised in this article. You might not agree with some of the issues raised. Let me know your views about the topic discussed. We will appreciate it if you can drop your comment. Thanks in anticipation.
CRMNUGGETS is committed to fact-checking in a fair, transparent and non-partisan manner. Therefore, if you've found an error in any of our reports, be it factual, editorial, or an outdated post, please contact us to tell us about it.
Hi, I now use RavenBank to send, receive and save money. I also pay my bills with ease, you should try it out too