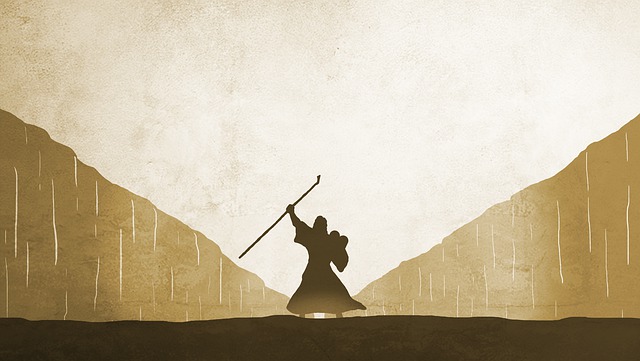 RCCG Sunday School Teacher Manual 12 June 2022 Lesson 41: Digital Evangelism
OPENING PRAYER: Almighty Father, please help me to use all available digital and social platforms to evangelise the gospel of the Lord Jesus Christ. 
PREVIOUS KNOWLEDGE:
Teacher should allow students to review the previous week's lesson.
MEMORY VERSE: "For we must needs die, and are as water spilt on the ground, which cannot be gathered up again; neither doth God respect any person: yet doth he devise means, that his banished be not expelled from him." – 2 Samuel 14:14 (KJV)
BIBLE PASSAGE: Hebrews 10:21-24 (King James Version)
21 And having an high priest over the house of God;
22 Let us draw near with a true heart in full assurance of faith, having our hearts sprinkled from an evil conscience, and our bodies washed with pure water.
23 Let us hold fast the profession of our faith without wavering; (for he is faithful that promised;)
24 And let us consider one another to provoke unto love and to good works:
I use PiggyVest to save & invest securely. Sign up with my link and get ₦1,000.00 to start your own savings journey
LESSON INTRODUCTION: As of January 2020, the total world population stood at 7.75 billion, smart mobile phone users are about 5.19 billion, internet users 4.54 billion and active social media users 3.80 billion. Statistics also show that every minute, about 1 million people log onto Facebook, 3.8 million searches are made on Google, 4.5 million videos are viewed on YouTube and 347 thousand users scroll on Instagram.
The Bible is clear that anyone who has a personal encounter with Jesus is called to be His witness (Mk.16:14-15, Acts 1:8). With the emergence of new digital technologies and internet/social media platforms, digital evangelism is an effective means of reaching the world with the Gospel.
TEXT REVIEW: As member of the body of Christ, the above-stated Bible passages places five demand on believers. What are they?
i. —————————————————————–
ii. —————————————————————
iii. —————————————————————
iv. —————————————————————
v. —————————————————————
LESSON OUTLINES:
BIBLICAL VIEW OF DIGITAL EVANGELISM

OPTIMISING THE DIGITAL WORLD FOR EVANGELISM AND DISCIPLESHIP
1. BIBLICAL VIEW OF DIGITAL EVANGELISM
Question: What is digital evangelism?
i. It is the strategic and deliberate use of internet and social media platforms to preach the gospel.
ii. Students should mention some communication gadgets available to evangelize for Christ.
iii. The Bible described various means adopted by the Lord Jesus Christ and the Apostle to reach their audience. Identify them in the following Bible passages. (Luke 5:1-3; Matt.5:1-2).
iv. Apostle Paul used his hand writing (a form of text message) to write the Colossians. (Col.4:18).
CLASS ACTIVITY 1:
A. Activity: Students should identify those who used text messages in the Bible.
B. Activity: Students should mention three strategies Apostle Paul adopted or three conditions he subjected himself to win others for Christ according to 1Corinthians 9:21-23.
C. Activity: To conclude this outline, teachers should emphasise the need for students to plan and use all available communication devices at their disposal to win souls to Christ in fulfilment of the divine mandate in Matthew 28:19-20.
2. OPTIMISING THE DIGITAL WORLD FOR EVANGELISM AND DISCIPLESHIP
i. Hostile communities can be reached through social media sites and platforms.
ii. Old friends can be reconnected through media groups e.g. WhatsApp groups and broadcasts.
iii. The whole world can be reached through creative visual content. We can all be content creators and publishers.
iv. Online Sunday Services, revival, programs, teaching and seminars are now in vogue. They are veritable means of preaching the gospel to the near and far.
CLASS ACTIVITY 2: The teacher should group the class into four and distribute any of the four points raised above to each group for brief comments or discussion.
SUMMARY: Digital evangelism is cost-efficient and effective.
CONCLUSION: Digital evangelism should be incorporated with traditional forms of evangelism. It does not replace traditional methods such as one-on-one, mass, tracts evangelism, etc. (Matt.28:19-20).
EVALUATION: How can the present global digital technologies be optimised for the sake of the gospel.
CLOSING PRAYER: Almighty Father, please open the eyes of Your children to make use of available technological opportunities to reach out for Christ in Jesus' name.
ASSIGNMENT: Mention five (5) things that may discourage people from going into the mission field or becoming a missionary.
Action Point
PS: If you would like to have an online course on any of the courses that you found on this blog, I will be glad to do that on an individual and corporate level, I will be thrilled to do that because I have trained several individuals and groups and they are doing well in their various fields of endeavour. Some of those that I have trained include staff of Dangote Refinery, FCMB, Zenith Bank, New Horizons Nigeria, and Phillips Consulting among others. Please come on Whatsapp and let's talk about your training. You can reach me on Whatsapp HERE. Please note that I will be using Microsoft Team to facilitate the training.
I know you might agree with some of the points raised in this article. You might disagree with some of the issues raised. Let me know your views about the topic discussed. We would appreciate it if you can drop your comment. Thanks in anticipation.
CRMNIGERIA is committed to fact-checking in a fair, transparent and non-partisan manner. Therefore, if you've found an error in any of our reports, be it factual, editorial, or an outdated post, please contact us to tell us about it.