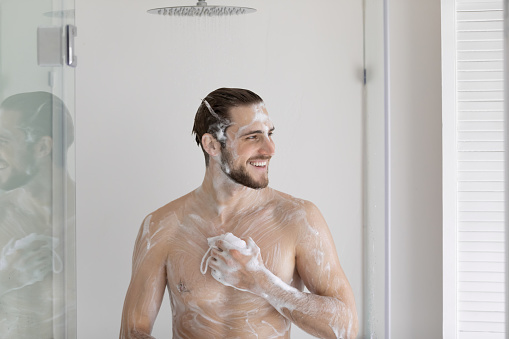 Spiritual Awakening. RCCG Sunday School. 18/07/2021
Memory Verse: Therefore, let us not sleep, as do others, but let us watch and be sober"- 1 Thessalonians 5:6
Bible Passage: 1 Thessalonians 5: 1-8
Introduction
Scripturally, sleep could either be cause

d naturally (Prov. 3:24), or supernaturally (Gen. 2:21). Sleep is also used as a figurative expression of death (John 11:11-13), spiritual weakness or Lukewarmness (Eph. 5:14). Spiritual sleep is considered dangerous for any believer. This calls for spiritual awakening, i.e. waking up from spiritual sleep.

OUTLINES
Signs And Dangers of Spiritual Sleep

Remedies For Spiritual Sleep
Signs And Dangers Of Spiritual Sleep
There are signs of indicators of spiritual sleep that every believer should watch out for, When you notice that you are: more interested in the things of the world or vigorously pursuing wealth (1 John 2:15; Ecl 5:10); manifesting more of the works of the flesh (Gal 5: 19-21); not hungry for spiritual food (Colossians 3:15-16); no longer impacted by the word of God (Isaiah 6:9-10; Jeremiah 15:16) ; no longer praying or hearing the voice of God (Romans 11:7-8); no longer thirsty for righteousness (Mattew 5:8). In addition, you may be sleeping spiritually when you think you do not need to learn (Proverb 18:2; Galatians 6:3); pursuing fame or self-glory (Jeremiah 45:5); unmindful of danger (Judges 16: 16-25; Jonah 1:3-5); lack commitment in spiritual relationships with spiritually-minded Christians (Hebrew 10:25).
 
If you are asleep spiritually, you cannot discern spiritual matters (1 Corinthians 2:11-14, Proverbs 29:18). By implication you cannot see, you cannot get (Genesis 13: 14-18; Mattew 13:24-30) and sudden destruction (Acts 20:9-12, Judges 4:17-21). You will become weak (Judges 16:20) and bring disappointment (2 Timothy 4:10). You can miss a divine appointment (Mattew 25:1-12).
Remedies for Spiritual Sleep
The bible calls for spiritual awakening, especially for believers that are slumbering for believers that are slumbering or already asleep in spiritual matters (Romans 13:11). Why should and how can such believers wake up?
One clear reason for spiritual awakening is the nearness of the second coming of Jesus Christ (Romans 13: 11b; Mattew 24: 42-44). Believers should also note that we are children of light and of 'the day' and not of 'the night' nor of darkness. (1 Thessalonians 5:5). To enjoy the true light in Christ, those that are sleeping spiritually must wake up (Ephesians 5:14).
Another reason to awake from spiritual sleep is to receive deliverance from the snare of the devil (2 Timothy 2: 26). Believers should wake up spiritually because we are in the season of harvest of souls into God's kingdom (Luke 10:2). Also, it is a time of war and the enemy is wide awake (Mattew 13:25, 1 Peter 5:8).
1 Corinthians 15:34 charges every believer to awake to righteousness, strive to know God and stop sinning. If you claim to be a believer in Christ, you must constantly check your lifestyle habits to know whether you are slumbering or sleeping spiritually (2 Corinthians 13:5; Luke 21:34). Watch and pray constantly in order to remain spiritually alert (Luke 21:36; Mattew 26:41).
Conclusion
Learn to walk in the power of the Holy Spirit in order not to sleep spiritually. If you are already sleeping, wake up!
Questions
What are the signs and dangers of spiritual sleep?

Mention the remedies for spiritual sleep.
Action Point
PS: If you would like to have an online course on any of the courses that you found on this blog, I will be glad to do that on an individual and corporate level, I will be very glad to do that because I have trained several individuals and groups and they are doing well in their various fields of endeavour. Some of those that I have trained include staff of Dangote Refinery, FCMB, Zenith Bank, and New Horizons Nigeria among others. Please come on Whatsapp and let's talk about your training. You can reach me on Whatsapp HERE. Please note that I will be using Microsoft Team to facilitate the training. 
I know you might agree with some of the points that I have raised in this article. You might not agree with some of the issues raised. Let me know your views about the topic discussed. We will appreciate it if you can drop your comment. Thanks in anticipation.
CRMNIGERIA is committed to fact-checking in a fair, transparent and non-partisan manner. Therefore, if you've found an error in any of our reports, be it factual, editorial, or an outdated post, please contact us to tell us about it.