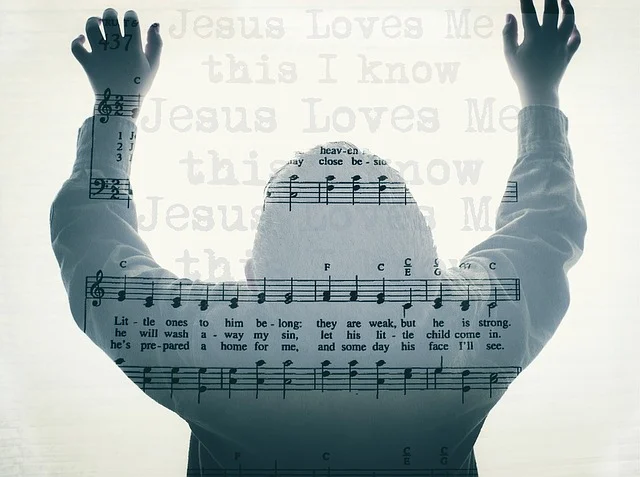 The Essence OF Praise. RCCG Sunday School. 5/09/2021
Opening Prayer: Father, please give me the grace to praise with understanding and acceptably.
Previous knowledge:
The Teacher should welcome students to the first Sunday School for the year 2021/2022.

The Teacher and students should thank God for his loving-kindness and his word for the School year 2021/2022.

The Teacher should encourage students to be steadfast, regular and punctual at Sunday School throughout the year.
Opening
Bible Passage: Psalm 67: 3-7.
Memory Verse: "I will praise thee, O LORD, with my whole heart; I will show forth all thy marvellous works". Psalm 9:1.
Lesson Introduction
In our day-to-day dealing with ourselves, thanksgiving and praises are considered very important especially when we receive any help from anyone. This show of appreciation usually acts as an impetus to receiving assistance or gifts in the future.

We as Christians should know that God who is your father loves us even more than our earthly father does. The only thing we can do in order to show our appreciation is by praising him no matter the circumstances that come our way.  We must cultivate the habit of praising God and thanking Him all the days of our lives. The first principle a Christian should learn, should be how to develop the habit of praising God. (Psalm 105:1-3).
Teacher's Diary
Lesson Aim: To discover the importance of praise and how to praise God acceptably.
Teaching Objectives: Through this lesson, students should be able to:
Understand what it means to show appreciation to God.

State the reasons for praising God.

Say what it takes to praise God acceptably.
Teaching Plan
To achieve the above-stated objectives, teachers should:
Allow the students to recite the memory verse, read the Bible passage, contribute to the discussion, and do class activities and assignments.

Allow the Assistant Teacher to see to the well-being of the class, and mark attendance, and assignments.

Teach the lesson outlines, summarize, conclude, evaluate the lesson and give assignments to the students.
Text Review: 67:3-7
Psa 67:3 Let the people praise thee, O God; let all the people praise thee. 
Psa 67:4  O let the nations be glad and sing for joy: for thou shalt judge the people righteously, and govern the nations upon earth. Selah. 
Psa 67:5  Let the people praise thee, O God; let all the people praise thee. 
Psa 67:6  Then shall the earth yield her increase; and God, even our own God, shall bless us. 
Psa 67:7  God shall bless us, and all the ends of the earth shall fear him. 
In this passage, The Psalmist encourages the people to Praise God:
All the people should praise God. V3.

All the nations should be glad and sing for joy. V4a.

This is because God will:

……………………………………………………………………………………………………………….

………………………………………………………………………………………………………………….
So everybody should praise God, v5
So that:
…………………………………………………………………………………………………………………………

…………………………………………………………………………………………………………………………
The Teacher should fill in the gaps from the passage during their preview exercise.
Teaching Method: Questions and Answers Teaching method.
Time Management: The Teacher should apply a two-lesson outline teaching time.
Lesson Outlines
Question 1: Why should we praise God?
Answer: The teacher should highlight the reason believers should praise God as follows:
If we want our lives to be full of miracles and wonders, it is necessary for us to know that the formula is in praising God.

The attributes of God are sufficient reasons for us to praise Him.

That is one reason the angels praise God continually. (Is. 6:3).
God's holiness is linked with His Glory. He is glorious in holiness, fearful in praises, doing wonders (Ex. 15:11).

When we praise God, we have victories over our enemies.

When we praise God for His goodness and His wonderful works (Ps. 107:8). If we praise God, He will take note and this will gladden His heart (Ps. 22:3).

God is righteous and His righteousness demands that we should praise Him.

God is a jealous God and His jealousy demands that we must show His sovereignty over all things by praising Him. (Ex. 34:14). He is the only One and demands for Himself alone worship and praises to which He has a right. (Ex. 20:3-4).
Praise is an acceptable sacrifice before God. (Heb. 13:15).
Class Activity: Students should mention the importance of praising God.
Lesson Outline 2: Acceptable Praise
Question: What does it take to offer acceptable praise to God?
Note: The teacher should first allow the students to answer the question in their own words.
Answers
Even though God is universal for all mankind, He accepts praise from those who draw near to Him in holiness and repentance. (James 4:8; Psalm 24:3-5).
To offer an acceptable sacrifice to God, it is necessary to be a child of God. We must confess our sins to God and repent from them (1 Jn 1:8-10; 2 Cor. 5:17). It is after this that your sacrifice of praise can be acceptable to God.
Class Activity
Students should discuss things that make up unacceptable praise.
Summary
It is not enough to Praise God; we must ensure that our praise is acceptable to Him.
Conclusion
Praising God is the only thing we can do for Him. It is an inevitable aspect of worshipping God.
Evaluation
Why should we praise God?
Closing Prayer
Father, let me always offer acceptable praise to you in Jesus' name.
Assignment
Give five (5) reasons some people find it hard to praise God. (2X5= 10 Marks)
Action Point
PS: If you would like to have an online course on any of the courses that you found on this blog, I will be glad to do that on an individual and corporate level, I will be very glad to do that because I have trained several individuals and groups and they are doing well in their various fields of endeavour. Some of those that I have trained include staff of Dangote Refinery, FCMB, Zenith Bank, and New Horizons Nigeria among others. Please come on Whatsapp and let's talk about your training. You can reach me on Whatsapp HERE. Please note that I will be using Microsoft Team to facilitate the training. 
I know you might agree with some of the points that I have raised in this article. You might not agree with some of the issues raised. Let me know your views about the topic discussed. We will appreciate it if you can drop your comment. Thanks in anticipation.
CRMNIGERIA is committed to fact-checking in a fair, transparent and non-partisan manner. Therefore, if you've found an error in any of our reports, be it factual, editorial, or an outdated post, please contact us to tell us about it.