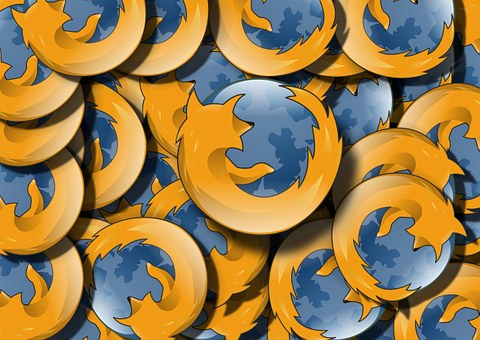 4 Impacts Of Internet On Businesses
If there is one thing that has revolutionised how business is being done worldwide, it is the coming of the internet. With the coming of the internet into the business landscape, it is now possible for organisations to do business beyond their immediate environment.
Many businesses today are also able to attract and convert more customers than they have coming to their brick and wall offices. In this article, I want to look at some of the impacts of the internet on businesses. Follow me as we are going to look at that together in this article. 
Now the impacts…
#1 Market Penetration
One of the beauties of the internet on business is that it has increased market penetration across the globe. With the coming of the internet, organisations are no longer restricted to a particular geographical location.

With the presence of the internet, organisations can reach out to their potential customers and convert them to loyal customers without them having to come down to their office. 
#2 Market Development
Another benefit of the internet on businesses is that it can aid in the market development efforts of the organisation. With the internet in place, organisations can be able to analyse customer behaviour and aggregate what their customers really want. This will allow them to do segmentation and profiling of their customers. It will allow them to also raise the exit barrier for their customers as well.
#3 Diversification
Another benefit of the internet for businesses is that it has brought about product diversification. Before the coming of the internet, the only option that was available to businesses was to allow customers and prospects to come down to their offices.
With the coming of the internet, organisations now realised that there is a cheaper and more cost-effective way of doing business. Many of them have been able to take their businesses online. This has changed the business landscape astronomically. 
#4 Product Development
Online businesses are also able to develop new products and services based on customers' feedback. Just like I said earlier, It is very possible for them to gather the opinion of the users who might have one thing or the other to say about the products or services that they have used.
This will allow them to create a platform where customers can make suggestions on how those products or services can be better. This will definitely increase customer loyalty and satisfaction level for the organisation. 
Unknown Facts About Internet Marketing
Buying and selling is as old as mankind. When this process first started before the advent of the internet. The seller will always have to look for the buyer and it was so hectic.
That was the time of trade by barter before the introduction of money. Then if you have yam and you need rice you will have to look for some that have rice and he is looking for yam.
With the coming of the internet, things changed drastically, it is now possible to even sell products and services beyond your immediate environment, In this article, I want to look at the functions of internet marketing. Follow me as we are going to look at that together in this article. 
What Internet marketing is…
Internet marketing or online marketing generally refers to the selling or promoting of products and services through the internet. These online promotions can be done through the use of email, social media platforms, apps and other online media platforms. 
This process also combines creative and technical features of the internet with design, development, advertising and sales using websites with effective content for a product or service.
When you need to market products and services online, you will have to develop contents that will allow you to market that product effectively. You have to write contents that will tell your audience more about the products and why they should buy that product.
Apart from that, you may need to come up with graphics and teasers that will increase your audience interest in such products and services. 
Also, it should be noted that the use of the internet will definitely increase the frequency and depth of interaction between customers and brand. With the use of the internet, your customers do not need to be coming to your office every time. You can maintain your interaction with your customers without them coming to your office. 
Why you need to use Internet Marketing…
#1 Organisational function and processes
First and foremost, the internet facilitates almost all functions and processes that deliver products and services to customers and any other stakeholders. The use of the internet allows organisations and stakeholders to relate with one another without coming together in a particular place. This allows them to work together in order to achieve product goals. 
#2 Integration with brand
Another major component of internet marketing has to do with integration with brands. Internet marketing allows customers to carry their favourite brand along wherever they go. You know this saying that "Out of sight is out of mind".
But with the use of internet marketing, you have to make sure that they carry your brand wherever you go,. I don't know if it always happens to you, whenever I see a Maltina advert anywhere, I always feel like taking a bottle of Maltina.
#3 Information Management 
Also, the internet can be effectively used as an information management system, which is a critical marketing support tool in strategy formulation and implementation. With the use of internet marketing, it is now very easy to articulate the views of your customers.
You will be able to aggregate their views through the use of a feedback mechanism. You can now decide what customers are looking for in your products and services. This will assist you in making well-informed decisions. 
Action Point
PS: If you would like to have an online course on any of the courses that you found on this blog, I will be glad to do that on an individual and corporate level, I will be very glad to do that because I have trained several individuals and groups and they are doing well in their various fields of endeavour. Some of those that I have trained include the staff of Dangote Refinery, FCMB, Zenith Bank, and New Horizons Nigeria among others. Please come on Whatsapp and let's talk about your training. You can reach me on Whatsapp HERE. Please note that I will be using Microsoft Team to facilitate the training.
I know you might agree with some of the points that I have raised in this article. You might not agree with some of the issues raised. Let me know your views about the topic discussed. We will appreciate it if you can drop your comment. Thanks in anticipation.
CRMNUGGETS is committed to fact-checking in a fair, transparent and non-partisan manner. Therefore, if you've found an error in any of our reports, be it factual, editorial, or an outdated post, please contact us to tell us about it.