CRM
Understanding Customer Centricity In CRM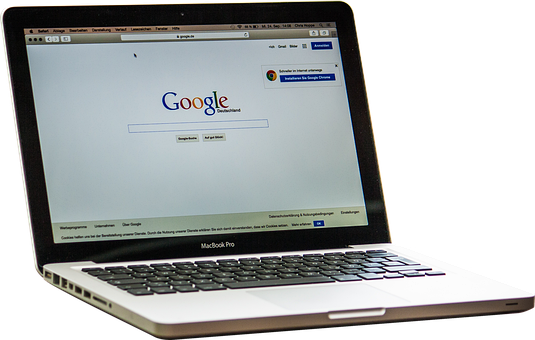 Understanding Customer Centricity In CRM
Objectives of this Chapter
In this chapter, we want to look at Customer Centric Enterprise, which are organizations that do businesses from customers perceptive. We want to look at:
·        What is Customer Centricity?
·        Importance of customer centricity
·         Customer's perspective of CCES'
Customer Centricity has much to do with the desire of an organisation to put customers first in whatever thing that they are doing. The organisation in evolving a customer-centric enterprise will try to anticipate what customers want and try to meet customers at the right place with the right products and service.
A customer-centric enterprise will try to forget about immediate gain. They will be more concerned with building a loyal customer base which in turn generates unimaginable profit on the long run.
Before we move on, I would like to give another definition of CRM. CRM has been define by Gartner group as an enterprise-wide business strategy designed to optimize Profitability revenue and customer satisfaction by organizing the enterprise around customer segments, fostering customer satisfying behaviours and linking processes from customers through suppliers.

What is Customer Centricity?
Customer Centricity can be seen as a set of disciplines and practices that allows companies at different customers differently, thereby gaining strategic advantage leading of expansion of revenues and increase profitability.
In Customer Centricity you try and analyse your customers and see how you can personalize their service. This will enable you to satisfy them and gain their loyalty. This will enable the organisation to have more of their customer's wallet share.
Importance of Customer Centricity
If you ask many entrepreneurs the reason why they are not doing business from customers' perspective, they would tell you that it is not profitable to do business from customers' perspective. This is absolutely wrong.
A recent study by Delloite Consulting shows that companies that do business from customers' perspective are sixty percent more profitable than those that are not doing business from customer's perspective. It has been said earlier that customer will gladly move to any organisation that can give them better offer at a cheaper rate. The more you satisfy your customers; the more you are raising the exit barrier
Characteristics of Customer-centric Organisation
One of the unique features of Customer-Centric Enterprise (CCE) is that they address all customer issues fully and resolve them completely What we are saying here is that, a CCE will never treat customer(s) complaints with kids glove. They will always ensure that their customers are happy. This is to prevent their customers from joining the competitor's Life Cycle.
Also CCE employees are empowered with authority and tools to resolve customer's issues completely in a customer-centric organisation; customer facing employees do nor have to wait for their bosses before they can attend to customer's complaints. The customers database are made available to all the employees so that they can attend to any challenges being faced by their customer
Above all, a customer-centric enterprise allow, their customers to interact with the organisation across multiple channels. Customers have the independence of deciding the wag in which they wish to relate with the organisation. Some might decide to walk-in into any of the branch offices while some conduct their transaction online.
The halmark of a CCE is that they stay with their customers all through. Their main driving force is not profit as it may not be forthcoming at the onset but the organization maintains its relationship with the customers through thick and thin. We can say that a CCE is a company that focuses on customer satisfaction and places the customer at the centre of the company's existence.
Customer's Perspective of CCEs
When we were discussing brand promise, we said there are some things that your customers expect from your organisation. If you are able to meet or exceed these expectations, then you can be truly called a customer-centric enterprise. The customers expect the organisation to be honest, open, respect the interest of their customers. They also want an organisation that places high premium on integrity The customers also want fair value at a fair price.
The organisation is also expected to provide emotional support necessary to sustain and grow a relationship which could imply putting customers' needs and long tern relationship before personal short term gain.
The customer also wants a consistent experience from the organisation that they are dealing with. In order to provide a consistent experience, you must have a well trained and knowledgeable workforce that believes that the customer is their priority not those that treat customers like animals or beggars. This involves making your employees accountable for every customer that is put in their care.
The organisation on the other hand needs to understand customers and their nature. They should understand their present value and their future state. They also have to understand that customers deserve prefencial treatment more than the other
A CCE has a customer strategy that projects worthy brand promise, supported by superior products and services. The organisation tries to promote these quality products and services through designed marketing plans. These are aimed at targeted customers through a well planned customer profiling and segmentation.
There is also the need for the organization to have a closed loop feedback reporting system. This is to make sure that the enterprise constantly meets their customers expectations in terms of service quality and customer experiences.
Customer Centricity Vs Product Centricity
In the business world, a business can focus on any of the three areas available in the business world. These are customers, products or channels. In the developed world, more organisations are now focusing on customers because businesses are now becoming more customer focused because businesses are now becoming more customers driven. This has been making organizations to become more focused on customers as they can not afford to be left behind.
Here, we want to juxtapose customer-centric enterprise and product-centric enterprise in order to see their focus and their mode of operation.
In a product-centric enterprise, their focus is to increase their market share and control a large percentage of the market. Employees in such organisations are not rewarded based on the number of new customers that they introduced but based on the volume of sales they are able to make. This organisation view failure or progress in terms of their volume of sales in a particular year under review.
In a customer-centric enterprise on the other hand, less emphasis is placed on product as the organisation is more concerned about acquiring new customers and raising the exit barrier for their existing customers. They always try to find avenues of increasing their customers' experience so as to prevent losing customers to their competitors.
In a product-centric enterprise, focus is placed on products. The organization is more concerned about ways of producing at a cheaper rate and increasing the profit margin. They wan: to find better ways of convincing customers to buy their products so as to close deals at the shortest rime possible.
On the other hand, customer-centric enterprise is more concerned about increasing the profitability of their customers. They wan: to ensure that they add values to their customers and increase their value. They are always looking for better ways of increasing their customer values and putting them at the centre of the organization's existence.
In a product-centric enterprise, the organization is more concerned with churning out quality products so as to increase their market share. They want to come up with quality products so as to force their competitors out of market.
In a customer-centric enterprise, the organisation is more concerned about ensuring that their customers get the best out of their transactions with the organisation. In order to achieve this, the organisation tries to put in place support and services platform which are aimed at resolving customer issues. They ensure that customers issues and challenges are resolved completely.
SUMMARY
So far in this chapter we have looked at customer-centric enterprise and we came to the conclusion that, it is aimed at making sure that organizational businesses are done from customers' perspective.
We also said that in a customer-centric enterprise, profit is not the immediate concern.  The organisation ties to delight his customer by coining us with products and services coupled with strategies that will make customers to be more loyal to the organisation.  This in turn will lead to more profits on the long run.
Above all, we said that a CCE always comes~ ~ with a superior brand promise, which are always supported with superior proc acts and services. They also have to come up with marketing plans which are targ't'2d at specific customers. In a CCE, customers have to be treated differently. Profitable customers are given more prefencial treatment than nominal ones.
Brainstorming Session
What does it mean for an organisation to be customer-centered?

Why is it that organisations mostly in third world countries are afraid of doing business from customers' perception?

"Customers' satisfaction is employees' satisfaction" Discuss.
4   Discuss Customers' perspective of CCEs.
CRMNUGGETS is committed to fact-checking in a fair, transparent and non-partisan manner. Therefore, if you've found an error in any of our reports, be it factual, editorial, or an outdated post, please contact us to tell us about it.
Hi, I now use RavenBank to send, receive and save money. I also pay my bills with ease, you should try it out too