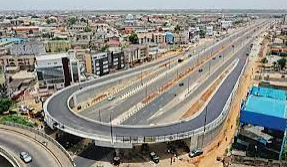 4 Types Of Schedule Network Analysis
I have looked at some of the facts that you need to know about the different standard Diagramming notation for projects. In this article, I want to talk about four types of Schedule Network Analysis for projects. Follow me as we will look at that together in this article.
Schedule Network Analysis is a technique that is used to calculate the theoretical early and late start and finish dates for all project activities. In other words, it helps create a project schedule.
This method also generates float or slack.

Schedule Network Analysts may be achieved using one of the four methods.
Critical Path Method

Critical Chain Method

What-if scenario

Resource levelling
Typical example…
You are trying to craft a schedule for the creation of a new marketing campaign, which will involve finding a new advertising agency, creating the advertisements, and producing marketing materials.
Because the project contains so many different work packages, you decide that schedule network analysis is necessary.
Using a project management software application. , you are able to define the network path from "request for proposals" to "launch campaign".
From there, you can estimate the points in the schedule where there is slack and adjust the activities accordingly.
#1 Critical path method
The Critical Path Method is a network analysis method that uses a sequential finish to start network logic and calculates one early and late start and finish date for each activity using a single-duration estimate.
The longest path through the network- the critical path- is defined. Then float is calculated to identify activities where there is some scheduling flexibility.
The critical Path Method is the mathematical analysis technique used in most types of project management software.
# Critical chain method
The critical Chain Method is a network analysis method that allows you to consider resource limitations and adjust the schedule as appropriate to work within those limitations.
The critical Chain is established by analysing the critical path alongside the resources that are actually available.
The critical Chain Method is also used to plan and manage reserves or buffers and helps mitigate possible coat and schedule risks.
#3 What if Scenario analysis
The what-id scenario analysis method allows you to consider different situations that may occur and influence the schedule; it assesses the feasibility of the schedule under various adverse conditions.
It allows you to compute different schedules based on potential delays or unplanned events that are a normal part of business life, such as key employees' resigning during a project.
The outcome is also used to mitigate the impact of unexpected situations when preparing risk response plans. The method helps in selecting the optimum plan.
Typical example…
The project manager, David used the what-if scenario analysis method to compute different schedules for a planned move of the corporate headquarters to a new facility.
He based how computations on several scenarios such as: What if the contractor for the new building brings the goods in late?
What if key decision-makers are allocated elsewhere during the planning process? What if there is a union strike affecting the construction workers?
Action Point
PS: If you would like to have an online course on any of the courses that you found on this blog, I will be glad to do that on individual and corporate level, I will be very glad to do that I have trained several individuals and groups and they are doing well in their various fields of endeavour. Some of those that I have trained includes staffs of Dangote Refinery, FCMB, Zenith Bank, New Horizons Nigeria among others. Please come on Whatsapp and let's talk about your training. You can reach me on Whatsapp HERE. Please note that I will be using Microsoft Team to facilitate the training.
I know you might agree with some of the points that I have raised in this article. You might not agree with some of the issues raised. Let me know your views about the topic discussed. We will appreciate it if you can drop your comment. Thanks in anticipation.
CRMNUGGETS is committed to fact-checking in a fair, transparent and non-partisan manner. Therefore, if you've found an error in any of our reports, be it factual, editorial, or an outdated post, please contact us to tell us about it.
Hi, I now use RavenBank to send, receive and save money. I also pay my bills with ease, you should try it out too