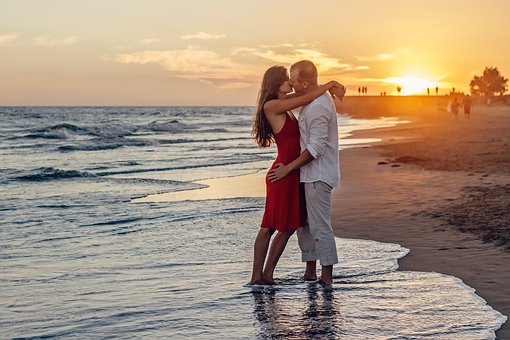 5 Adult Affiliate Marketing Program For Bloggers
When you look at Blogosphere today, you will observe that it is oversaturated. Almost every minute, new blogs are being launched. In this article, i will be talking about some of the Adult Affiliate Marketing Program For Bloggers.
As a Blogger, there are some people that feel that the only way to make money online is through Google Adsense. This idea is being sold to new Bloggers who always feel dejected whenever their blogs are not been approved by Google.
In this article, I want to show you 5 Adult Affiliate Marketing programs that you can join and make cool cash from your Blog. Follow me as we will look at some of these programs in this article.

#1 CrakRevenue 
If you are the type that loves writing adult content, you can consider partnering with CrakRevenue.
They have products ranging from Dating to Cams, gaming and gambling. They have also partnered with other industry gurus who also have products to sell as well. 
You will find it difficult to resist their offers. They have been in the business for a long time and have packaged the program in such a way that their Affiliates can make much money from the program.
The program is also designed based on the Cost Per Action model. That means you will not be paid if the customer does not purchase through that link. 
The organisation also have a good rating from Affiliate marketers who are into adult content.
The CEO of GrowthSpurt, believes that they have one of the most popular Cam Sites as well as adult dating and adult game sites among others. 
If you are joining this network as an affiliate, you need to know that you are joining other 25,000 Publishers who are already using the network.
Mind you, the minimum payout is $100. If you know that you do not have traffic that can generate this in a month, you may need to look for an alternative. 
Also, in order to support its publishers, the organisation has a Dedicated customer representative team who is ready to support its large customer base.
This has increased the number of people using their network astronomically. Besides, they are also generating about 50 million impressions in a month as well. 
Once your money reaches the payment threshold, you are paid via Payoneer, Cheque, Wire Transfer and Paxum. 
#2 PaySale 
This organisation happens to be one of the fastest-growing Affiliate networks that you can think of. Their own business model is based on Cost Per Action.
That means you are only paid when you make sales through your link. They also have about 3,000 plus dating sites that visitors and affiliates can choose from. 
Apart from having sites to offer affiliates and visitors,m PaySale has been able to come up with marketing solutions and tools that make it easy for Publishers to promote their products and services as well.
The organisation also tries as much as possible to collaborate with their publishers and develop solutions that suit the need of every publisher on their networks.
They cover niches such as Betting, crypto, gambling, and e-commerce among others. 
If you do not have good traffic, you should not consider PaySale as an option because their minimum payout is $500 and they always pay their publishers three times a month.
Their mode of payment also includes Paxum, Webmoney, Wire Transfer and Paypal among others. 
#3 AdxXx
If you are looking for an adult content advertising network that has widespread across the globe, look no further, AdxXx is what you need. They have been around for over a decade and they are doing pretty well in their own niche. 
This network happens to be one of the best affiliate networks worldwide and they have successfully carried out many CPA transactions with publishers across over 180 countries around the globe. 
AdxXx has been able to develop its network over time.
They prioritised customer satisfaction and ensure that they have developed tools that allow publishers to make a profit from their partnership with the organisation as well. 
There are many benefits that you stand to gain if you join their ads network, this includes a 100 percent fill rate, high Cost Per Monetization rate, low minimum payout, fast review process and dedicated support for publishers and customers among others. 
Like I said earlier, they have a minimum payout rate of $50.
They also pay their publishers weekly as well. Besides, their payment options include Paxum, Paypal, Webmoney, and ePayments among others. 
#4 AdCombo
Another High-Paying Adult Affiliate Marketing Program is AdCombo. Here you are paid for every sales conversion that you are able to make through your affiliate link.
AdCombo is one of the most popular CPA networks and they cover areas such as e-commerce, dating, and App Install among others. You are free to choose whichever one you want to specialise in.
The organisation has a dedicated team that manages the network. Besides it is very easy to integrate the program into other platforms.
That means if you are a Developer and you would like to incorporate the Ads into your Apps and website. You are free to do that. Sounds cool!
They also have some exclusive offers which you cannot find on other adult affiliate networks. You can design customised Landing Pages which are available in over 40 languages.
This allows you to reach more customers from across the globe. 
There are some other interesting features of this Ad Network which include: Guaranteed High Payout for all their affiliates, interesting offers for everyone, a high level of customisation, and Personal Account Managers that help you get the best out of your partnership with the organisation among others. 
Above all, their minimum payout is $50 and they always pay their Publishers every week.
Aside from that, you also get a referral commission of 5% and you can be paid via Payoneer, Paypal, WebMoney and Wire Transfer among others. 
#5 Leadbit 
Last but not the least is Leadbit which is also another Adult CPA network of repute. Leadbit is a company is based in London and they are also popular in Asia and some parts of Europe as well.
The company also has the highest payout for Publishers too. 
The company offers products in various niches such as Gambling, Adult, Trial and Sweep Stroke among others.
Aside from that, the company has a minimum payout, exciting promo material and a Personal Manager assigned to various Affiliates that will assist them to get the best out of what the organisation has to offer.
The company also employ the use of Cost Per Impression and Cost Per Action model for their affiliates.
They also have Banners and other promotional materials that Affiliates can deploy in order to generate income. Their minimum payout is $25 and you can request to be paid at any time as well. 
Action Point
PS: If you would like to have an online course on any of the courses that you found on this blog, I will be glad to do that on an individual and corporate level, I will be thrilled to do that because I have trained several individuals and groups and they are doing well in their various fields of endeavour. Some of those that I have trained include the staff of Dangote Refinery, FCMB, Zenith Bank, New Horizons Nigeria, and Phillips Consulting among others. Please come on Whatsapp and let's talk about your training. You can reach me on Whatsapp HERE. Please note that I will be using Microsoft Team to facilitate the training.
I know you might agree with some of the points raised in this article. You might disagree with some of the issues raised. Let me know your views about the topic discussed. We would appreciate it if you can drop your comment. Thanks in anticipation.
CRMNUGGETS is committed to fact-checking in a fair, transparent and non-partisan manner. Therefore, if you've found an error in any of our reports, be it factual, editorial, or an outdated post, please contact us to tell us about it.
As a Student, earn $1.5 (N1,500.00) performing simple 5 Minutes tasks. Here are my withdrawal tasks.