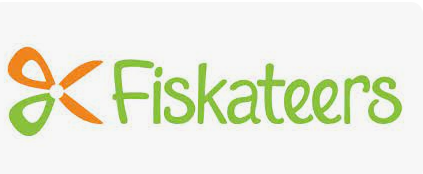 Fiskateers: A Community of Creative Scrapbookers
Fiskateers is a social community of passionate crafters who take self-expression and creating very seriously. The Fiskateers community was created by Fiskars, a well-known brand that produces crafting tools and materials. The Fiskateers community is a place where crafters can connect, share ideas, and participate in offline groups called "crops."
To join the Fiskateers community, one must be invited by one of the four head Fiskateers. The community values the opinions of its members and provides them with a platform to share their ideas and thoughts.
Though most of the crafting is done offline, the Fiskateers community is active online, where members can connect with each other and share their creations. The Fiskateers community has become a veritable sales force for Fiskars, with members promoting the brand and its products to their friends and family.

The Fiskateers community has been successful in creating a space where crafters can connect and share their passion for creating. The community has grown over the years, with members from all over the world. The Fiskateers community has also become a platform for Fiskars to promote its brand and products.
The community has been successful in creating a loyal customer base for Fiskars, with members promoting the brand and its products to others. Overall, the Fiskateers community is a great example of how a social community can become a powerful force in promoting a brand and its products.
History of Fiskateers Founding of Fiskars
Fiskars is a leading global supplier of consumer products for home, garden, and outdoors. The company has a rich history that dates back to 1649, when a Dutch merchant named Peter Thorwöste established an ironworks in the Finnish village of Fiskars. Over the next few centuries, the company expanded its operations and became known for its high-quality scissors, knives, and other cutting tools.
Creation of Fiskateers
In 2005, Fiskars Brands, Inc. was facing a challenge. The company's market research showed that its products, including its famous scissors, were losing ground to cheaper, commoditized products available in chain stores like Wal-Mart. To counter this trend, Fiskars decided to launch a social media campaign to engage with its customers and build a community of brand advocates.
The result was Fiskateers, a social community for crafters and scrapbookers who use Fiskars products. The program was launched in early 2006 with the help of South Carolina identity development agency Brains on Fire and specifically Geno Church. The Fiskateers program was a word-of-mouth campaign designed to use social media to promote Fiskars products and build a community of loyal customers.
Fiskateers quickly became a thriving online community, with more than 7,000 brand advocates by 2013. The program was built around the idea of "spreading the Fiskateer spirit," which encouraged members to share their love of crafting and Fiskars products with others. Fiskateers were given special training and access to exclusive content, and they were encouraged to host events and workshops in their local communities.
Overall, Fiskateers was a successful marketing campaign that helped Fiskars to connect with its customers and build a community of brand advocates. The program was a testament to the power of social media and the importance of engaging with customers in a meaningful way.
Action Point
PS: If you would like to have an online course on any of the courses that you found on this blog, I will be glad to do that on an individual and corporate level, I will be very glad to do that because I have trained several individuals and groups and they are doing well in their various fields of endeavour. Some of those that I have trained include staff of Dangote Refinery, FCMB, Zenith Bank, and New Horizons Nigeria among others. Please come on Whatsapp and let's talk about your training. You can reach me on Whatsapp HERE. Please note that I will be using Microsoft Team to facilitate the training.  
I know you might agree with some of the points that I have raised in this article. You might not agree with some of the issues raised. Let me know your views about the topic discussed. We will appreciate it if you can drop your comment. Thanks in anticipation.
CRMNUGGETS is committed to fact-checking in a fair, transparent and non-partisan manner. Therefore, if you've found an error in any of our reports, be it factual, editorial, or an outdated post, please contact us to tell us about it.