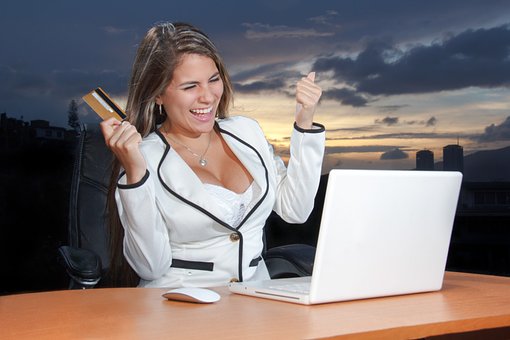 How To Organise Effective Digital Strategy
'By failing to prepare, you are preparing to fail' – Benjamin Franklin. The planning phase is responsible for setting the foundations of your strategy. It involves understanding your current presence online, your resources and who will be responsible.
In this article, I want to look at how to organise an effective digital strategy. Follow me as we are going to look at that in this article. 
During planning we focus on determining the number of key factors:
Purpose: What are we using digital to achieve or hope to achieve?
SuccessOutcomes: How will the success of your digital activity manifest for your business so that you can clearly identify progress?
ExistingChannels: What already exists so that you don't duplicate channels but also know what you have already?
Resources: What Time, Money and People do you have at your disposal?
Planning is crucial to gather as much information as possible and to set you up for success from the outset.
The purpose of the planning phase is to establish the foundations of your strategy, its requirements, your current activity, expectations, resources and internal ownership.
Planning gives you control early on but also creates flexibility in later stages because of how detailed your understanding of your strategy is.
Business performance is an important expectation because it is often misguided in solely looking at direct sales. Outside of just focusing on sales, it is important to understand success can also be measured in leads and engagement.
Awareness: How aware of your product and service are users online? This can be measured by focus groups, site visits, search volumes, organic impressions, growth in engagement levels and mentions.
Sales: Only possible if you are able to track sales from digital to your site or if you can track the journey of a sale and how your digital activities played a role in influencing the sale. As a rule of thumb, if you can't buy your product or service on your site then ask yourself how you expect to measure ROI?
Site Visits: How many of your customers are regularly visiting your site? Where are they coming from?
Leads: If you collect customer leads through forms, where are you creating traffic to your forms leads can result in sales.
Sentiment: Can you identify conversations online that are positive about your brand? This can be measured using social listening tools.
Engagement: How are your customers engaging with your brand across your online channels e.g. social.
The biggest challenge for digital is that there is so much that you can do. Being clear and concise is crucial. You have got to make use of all of your resources in an efficient manner. Know where your money is best spent and try to minimize wastage.
Action Point
PS: If you would like to have an online course on any of the courses that you found on this blog, I will be glad to do that on an individual and corporate level, I will be happy to do because I have trained several individuals and groups and they are doing well in their various fields of endeavour. Some of those that I have trained include the staff of Dangote Refinery, FCMB, Zenith Bank, and New Horizons Nigeria among others. Please come on Whatsapp and let's talk about your training. You can reach me on Whatsapp HERE. Please note that I will be using Microsoft Team to facilitate the training.
I know you might agree with some of the points that I have raised in this article. You might not agree with some of the issues raised. Let me know your views about the topic discussed. We will appreciate it if you can drop your comment. Thanks in anticipation.
CRMNUGGETS  is committed to fact-checking in a fair, transparent and non-partisan manner. Therefore, if you've found an error in any of our reports, be it factual, editorial, or an outdated post, please contact us to tell us about it.

Hi, I now use RavenBank to send, receive and save money. I also pay my bills with ease, you should try it out too