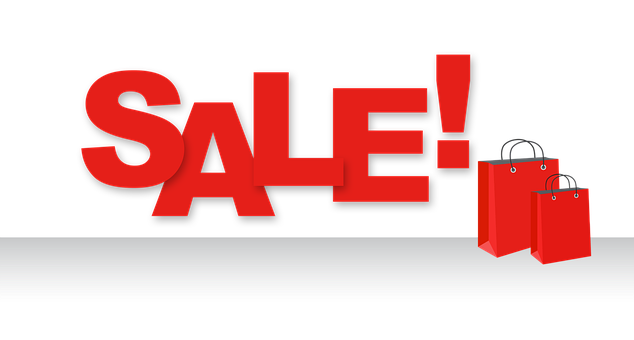 9 Elements Of A Good E-Commerce Website
In my previous articles, I have talked about some of the facts that you need to know about opening a good e-commerce website. In this article, I want to talk about some of the elements of a good e-commerce website. Follow me as we are going to look at that together in this article.
Here are some of the elements that a good e-commerce website should have:
#1 Unique logo
First and foremost, when it comes to establishing your online presence worldwide, you need to know that having a unique logo that distinguished you from the rest of the pack is very important. Your logo needs to resonate in the mind of your audience. It will help them to promote your products and services and serve as a tool for recommending your product to others.

#2 Trust information
When it comes to building trust online, you need to be able to prove to your audience that your website has been tested and trusted. They should be able to see evidence from certified bodies online that will give them the confidence that their card information and other tools they might have chosen as a mode of payment for products and services.
#3 Popular products
When it comes to selling products and services online, it is always advisable that you sell or promote popular products that people already know. When you are selling popular products you will stress yourself less to convince people to buy such products. If you are selling products that are not popular, the probability that people will buy such products from you is very slim.
#4 Remove distractions 
Also, when it comes to selling products to customers, you have to make sure that you remove all distractions as much as possible. You need to make sure that whatever you are posting on that landing page, including links and call to action has something to do with the product that you are trying to sell. You should not include links that will take your customers to another page. This will assist you in converting leads to customers. 
#5 Clear Payment Information
Another major step that you need to take is to ensure that you have clear information about the mode of payment for your customer. You also need to ensure that you are providing more than one method of payment. You should not restrict them to a single mode of payment. At times, you have to make it easy for them to make USSD and bank transfers and they will receive their goods after payment confirmation. 
#6 Testimonials 
One of the keys to getting more sales is to keep customers and partners testimony. At times, when people want to buy products, they will want to know what other customers that have used your products have to say about your products and services. They tend to believe that kind of testimonials more than whatever you want to tell them. That is why you have to display those testimonials where it will be very easy for your customers to see them. 
#7 Social media buttons
When it comes to selling products online and managing your e-commerce website, you need to ensure that you have your social media handles and icons where your followers and visitors can easily see them. When your customers are following you on your social media platforms, it will allow your customers to deepen their interests in your products and services. They will also be able to share your content with their audience. A good social media platform for your e-commerce website will also allow you to develop your own brand advocates. 
#8 Showing upcoming events
Also, you need to cultivate the habit of keeping your customers abreast of upcoming events and other important events in your organisation. These events are unique opportunities to sell your products and increase the bond between you and your customers. It will also show your customers and prospects that, beyond selling your product, you really care about them and you are thinking about them as well. 
#9 Provide Physical Address
Another fact that you need to know is that it is very easy for someone to create a new e-commerce website overnight. They can easily swindle their customers with no means of locating such individuals. You have to convince your audience that you are different from the rest of the pack and you are actually serious about your business. You need to provide a physical address and other basic information that will prove to your audience and customer.
Action Point
PS: If you would like to have an online course on any of the courses that you found on this blog, I will be glad to do that on an individual and corporate level, I will be happy to do because I have trained several individuals and groups and they are doing well in their various fields of endeavour. Some of those that I have trained include the staff of Dangote Refinery, FCMB, Zenith Bank, and New Horizons Nigeria among others. Please come on Whatsapp and let's talk about your training. You can reach me on Whatsapp HERE. Please note that I will be using Microsoft Team to facilitate the training.
I know you might agree with some of the points that I have raised in this article. You might not agree with some of the issues raised. Let me know your views about the topic discussed. We will appreciate it if you can drop your comment. Thanks in anticipation.
CRMNUGGETS is committed to fact-checking in a fair, transparent and non-partisan manner. Therefore, if you've found an error in any of our reports, be it factual, editorial, or an outdated post, please contact us to tell us about it.
Hi, I now use RavenBank to send, receive and save money. I also pay my bills with ease, you should try it out too