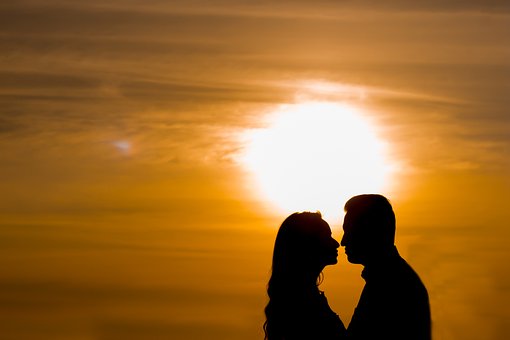 Ravish Your Spouse. RCCG Sunday School Manual.
Opening Prayer: Father, we pray that spouses will continue to love and cherish themselves at all time in Jesus name.
Previous Knowledge: The teacher should allow students to review the previous week's lesson. 
Memory Verse: "Let her be as the loving hind and pleasant roe; let her breasts satisfy thee at all times; and be thou ravished always with her love"- Prov. 5:19.

BIBLE PASSAGE: PROVERBS 5: 15-20. 
LESSON INTRODUCTION 
To be ravished is to have a feeling of delight, being filled with wonder and enchantment. So, to ravish your spouse is to give him or her an atmosphere full of passion and fascination. The husband , as well as hs wife , has crucial roles to play to enjoy a romantic and successful marriage. 
Teaching Plan
To achieve the above stated objectives, the teacher should: 
To achieve the above-stated objectives, the teacher should:
a. The Teacher should draw the identities of the "difficult persons" . The teacher should however first test the knowledge of the students on the subject matter.
b. Allow the students to recite the memory verse, read the Bible passage, contribute to the discussion, and do class activities and assignments. 
c. Allow the Assistant teacher to see to the well-being of the class, and mark attendance and assignment. 
d. Teach the lesson outlines, summarise, conclude, evaluate the lesson and give assignments. 
Text Review: Prov. 5:15-20.
The teacher should identify five pieces of advise given to the spouse in this text. 
a…………………………………………………………….
b……………………………………………………………..
c……………………………………………………………
d………………………………………………………………
e……………………………………………………………….
Teaching Method 
The teacher should use lecture teaching method for the lesson outlines and use discussion method to treat the class activities. 
TIME MANAGEMENT 
The teacher should spend 60% of the teaching time on lesson one and the remaining 40% on lesson two. 
LESSON OUTLINES 
ROLES OF THE HUSBAND AND HIS WIFE 
BENEFITS OF RAVISHING YOUR SPOUSE. 
LESSON OUTLINE 1: ROLES OF THE HUSBAND AND HIS WIFE
A. The teacher should explain the roles of a good husband in marriage as indicated below:
A husband who loves his wife should celebrate her always (Prov. 31:28b) be her best friend , appreciate her and share in her feelings (Genesis 26:8).
A good husband should be protective and shield his wife from being disrespected by others (Eph. 5:29).
He also respects her opinions , wishes , beliefs and communicates without using abusive words (Col. 3:19; 4-5). 
He does not force her to give up on her dreams to follow his, rather , they talk things through to see what works for both of them (Romans 12:10).
the husband should focus on the strength of his wife and talk less about her weaknesses (discuss the grey area and pray together for a change)-1 Peter 3:7; 4:8).
 Do not lose the romance (SOS 1:2; Prov. 5:19). To be romantic, a husband should keep in mind important dates (wedding anniversary, birthdays etc) Romans 12:15. 
As a good husband, be humorous and know how to cheer up your wife especially when she feels low (Prov. 15:13;17:22).
On the hand, married women should note that :
To ravish your husband is a divine assignment given to you by God- to be your husband's helper (Genesis 2:18; Prov.12:4).
They should be a woman of virtue (Prov. 12:4; 14:1).
 To ravish your husband, you must be submissive to him (Eph. 5:22; 1 Peter 3:1-2).
As a wife you should be spiritually , emotionally, intellectually, the recreationally knitted with your husband (Prov. 12:25).
They must be caring and manage the home well (Prov. 31:15).
Meeting your husband's sexual needs is vital. Do not use sex as a weapon of denial. (SOS 1:13; 1 Cor. 7:4-5).

The husband must be celebrated and honoured as a king in fact, he is your king. 
CLASS ACTIVITY 1
(This is a discussion). At what point do spouses deviate from their responsibilities ? Why ?
LESSON OUTLINE 2: BENEFITS OF RAVISHING YOUR SPOUSE 
When a husband and his wife are knitted, there will be: 
a. Intimacy and mutual trust (Mark 10:8).
b. Their love will be unquenchable (SOS 8:7).
c. There will be joy, peace and progress in the home (Psalms 128;1-6).
d. They will be in good health (Prov. 14:30).
e. God will be present in such a loving home and their prayers will receive quick answers. (Matt. 18:19;1 Peter 3:7).
CLASS ACTIVITY 2 
(Discussion). Considering the definition of "ravish" indicated in the "Lesson Introduction", what are the negative effects of not ravishing one's spouse as indicated in the five benefits stated above. 
SUMMARY: Love your spouse intimately.
CONCLUSION
Sweeten your relationship with your spouse and the bliss will be long lasting. 
EVALUATION
What are the roles of husband and wife in ravishing? 

What are the attendant blessings?
CLOSING PRAYER 
Almighty Father, please help spouses to love each other intimately in the name of Jesus.
ASSIGNMENT 
List five (5) things each, that a husband and his wife can do to make ravishing one another difficult (2×5=10 Marks). 
Action Point
PS: If you would like to have an online course on any of the courses that you found on this blog, I will be glad to do that on individual and corporate level, I will be very glad to do that I have trained several individuals and groups and they are doing well in their various fields of endeavour. Some of those that I have trained includes staffs of Dangote Refinery, FCMB, Zenith Bank, New Horizons Nigeria among others. Please come on Whatsapp and let's talk about your training. You can reach me on Whatsapp HERE. Please note that I will be using Microsoft Team to facilitate the training.
I know you might agree with some of the points that I have raised in this article. You might not agree with some of the issues raised. Let me know your views about the topic discussed. We will appreciate it if you can drop your comment. Thanks in anticipation.
CRMNUGGETS is committed to fact-checking in a fair, transparent and non-partisan manner. Therefore, if you've found an error in any of our reports, be it factual, editorial, or an outdated post, please contact us to tell us about it.
Hi, I now use RavenBank to send, receive and save money. I also pay my bills with ease, you should try it out too