ITIL 4
Revealed: 6 Benefits Of Upgrading To ITIL 4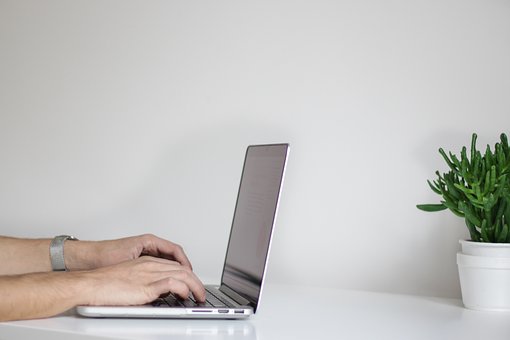 6 Benefits Of Upgrading To ITIL 4
In my previous article , I have looked at some of the differences between ITIL V3 and ITIL 4. In this article, I want to look at some of the benefits of upgrading to ITIL 4. Follow me as we are going to look at that together in this article.
Now the benefits …
#1 Valuable delivery
One of the benefits of upgrading to ITIL 4 is that it guarantees the delivery of value to customers. Until ITIL V3 where books have to be followed before changes can be made, ITIL 4 ensures that the organisation can work with customers in order to deliver value to customers in a faster and efficient way.
#2 Holistic view
ITIL 4 also ensures that the organisation have an holistic view of he entire value chain. This allows the IT manager to identify those that are part of the value chain. They can also decide on ways of working with them in order to deliver value to customers.

#3 Only the best
When one take closer look at ITIL V3 , you will understand that it is not everything that is okay with that particular upgrade. What ITIL 4 does what to take the best of ITIL V3 and integrate into ITIL 4. It also borrows from other technology in order to have a perfect situation.
#4 Easy mingling
Another good thing about ITIL 4 is that it incorporates ideas from other IT disciplines such as Agile, Lean and DevOps. This allows it to work perfectly in tune with reality unlike others that are based on principles.
#5 Expanded contents
There is also the provision of contents that can help organisations support. This information are so extensive that they provided content that are not within the reach of traditional IT Project managers. This has the capability of increasing the success rate for IT projects.
#6 Better competition
ITIL 4 also give organisations an edge over competitors. Adoption of ITIL 4 with all other supporting technologies will allow the organisation to compete favourably with other organisations. The technology allows organisation to compete with others in the digital world.
Action Point
PS: If you would like to have an online course on any of the courses that you found on this blog, I will be glad to do that on individual and corporate level, I will be very glad to do that I have trained several individuals and groups and they are doing well in their various fields of endeavour. Some of those that I have trained includes staffs of Dangote Refinery, FCMB, Zenith Bank, New Horizons Nigeria among others. Please come on Whatsapp and let's talk about your training. You can reach me on Whatsapp HERE. Please note that I will be using Microsoft Team to facilitate the training.
I know you might agree with some of the points that I have raised in this article. You might not agree with some of the issues raised. Let me know your views about the topic discussed. We will appreciate it if you can drop your comment. Thanks in anticipation.
CRMNIGERIA is committed to fact-checking in a fair, transparent and non-partisan manner. Therefore, if you've found an error in any of our reports, be it factual, editorial, or an outdated post, please contact us to tell us about it.
Hi, I now use RavenBank to send, receive and save money. I also pay my bills with ease, you should try it out too