ITIL 4
Understanding Service Relationships In ITIL 4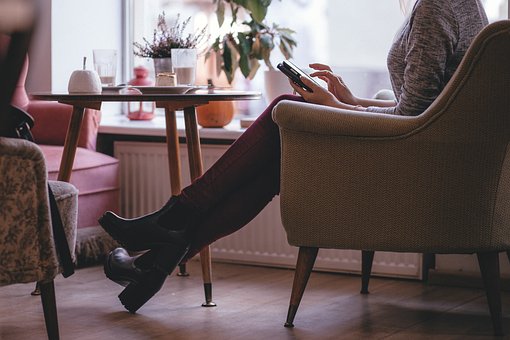 Understanding Service Relationships In ITIL 4
In my previous article, I have looked at some of the differences between ITIL Version 3 and ITIL 4. I. In this article, I want to look at what you need to know about Service Relationships in ITIL 4. Follow me as we will look at that together in this article.
Service provisioning consists of activities performed by a service provider in order to perform services to their customers.
Service consumption also consists of activities performed by service consumers in order to consume services. Let's take, for example, you purchased mobile data, it is your duty to have a mobile phone or laptop in order to enjoy services.

Service relationship consists of joint activities performed by a service provider and a service consumer to ensure continual value co-creation based on agreed and available service offerings.
There are some things that need to be guaranteed in order to guarantee service provisioning …
There is a need for organisations to manage all the resources needed to deliver the services. In relation to Telco providers.
There need to make sure that their masts and other infrastructure are maintained in order to continue to make those services available to their subscribers.
They also need to provide access to resources for users. They need to make sure that all medium-term infrastructure needed for the customers to have access to resources are provided.
At times, the customers are given resources from the organisation in order to make sure that they are able to enjoy such services.
In providing services to their customers, the organisation has to ensure that they fulfil their promises to their customers. This is what will guarantee repeat purchases and increase the profitability of the organisation.
The last part of service provisioning has to do with service management and continual service improvement. The organisation has to ensure that they find ways of getting feedback from customers and using that feedback to improve the overall service performance.
Action Point
PS: If you would like to have an online course on any of the courses that you found on this blog, I will be glad to do that on individual and corporate level, I will be very glad to do that I have trained several individuals and groups and they are doing well in their various fields of endeavour. Some of those that I have trained includes staffs of Dangote Refinery, FCMB, Zenith Bank, New Horizons Nigeria among others. Please come on Whatsapp and let's talk about your training. You can reach me on Whatsapp HERE. Please note that I will be using Microsoft Team to facilitate the training.
I know you might agree with some of the points that I have raised in this article. You might not agree with some of the issues raised. Let me know your views about the topic discussed. We will appreciate it if you can drop your comment. Thanks in anticipation.
CRMNIGERIA is committed to fact-checking in a fair, transparent and non-partisan manner. Therefore, if you've found an error in any of our reports, be it factual, editorial, or an outdated post, please contact us to tell us about it.
Hi, I now use RavenBank to send, receive and save money. I also pay my bills with ease, you should try it out too