FEATURED
Ways to Make Your Video Conferences Infographic More Engaging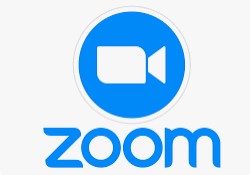 Fantastic Ways to Make Your Video Conferences Infographic More Engaging
The modern workplace is increasingly relying on video conferences for remote collaboration and communication. As such, it's important to make sure that these virtual meetings are engaging and effective. To help you out, we've compiled an infographic with ten tips for making your video conferences more engaging. Check out our infographic to learn how to make the most of your video conferences and keep your participants engaged!
#1 Get Everyone Involved
Video conferencing has become a common way to stay connected with colleagues, friends, and family during these unprecedented times. While it is a great way to stay in touch, it can be challenging to keep everyone engaged during video calls.
Here are 10 ways to make your video conferences more engaging for everyone involved:
#1 Ask open-ended questions
When introducing a new topic, ask open-ended questions that can spark conversation. This will help people feel more involved in the discussion.

 #2 Establish ground rules
Before getting started, agree on ground rules such as setting a timer for each participant's speaking time or asking that everyone keeps their cameras on at all times.
#3 Break out into groups
If you're dealing with a large group, break out into smaller groups to allow people to share ideas in a more intimate setting.
#4 Leverage visuals
Use visuals such as presentations, slideshows, whiteboards, or even drawings to give your conversation a visual representation.
#5 Utilize polls and surveys
Use polling tools to gauge everyone's opinions and feelings about the topic at hand.
#6 Foster active listening
Ask participants to actively listen and repeat back what they hear so that everyone can stay on the same page.
#7 Encourage storytelling
Sharing stories related to the topic can help engage everyone in the conversation and keep them focused.
#8 Brainstorm ideas
Start off by having each person share one idea, then build upon it until you come up with something solid.
#9 Use breakout rooms
Use break-out rooms to get some one-on-one time with participants. This will give them an opportunity to share thoughts that may not be expressed in the larger group setting.
#10 Have fun!
Have some fun activities like a virtual game night or movie night to lighten the mood and add some energy to your video call.
By following these tips, you can make sure that everyone stays engaged and connected during your video conference calls.
#2 Keep It Short
Making sure that your video conferences are engaging and effective is key to successful remote work. The best way to ensure that your video calls stay on track is to keep them short and sweet. To help you make the most of your virtual meetings, here are 10 tips to keep your video conferences interesting and impactful:
#1 Establish a Clear Agenda
Make sure everyone knows what the goal of the meeting is before it begins. This will help ensure that everyone stays focused and that time is used efficiently.
#2 Encourage Participation
Ask open-ended questions or use activities like polls and quizzes to encourage discussion and participation.
#3 Use Breakout Rooms
Breaking into smaller groups can be helpful for discussing specific topics or issues in more detail.
#4 Limit Distractions
Ask participants to turn off their phones and close any programs or browser windows that could be distracting during the call.
#5 Keep It Short
Plan to have video calls last no more than 45 minutes. Longer calls tend to get less productive as people start to drift off.
#6 Make It Fun
Try to incorporate elements of fun into the meeting, like music, videos, or icebreaker activities.
#7  Engage All Senses
Use visuals whenever possible, like slides, images, and infographics. This will help keep people engaged and allow for better comprehension of complex topics.
#8 Show Appreciation
Acknowledge the efforts of participants with public recognition or awards at the end of the call.
#9 Take Notes
Have someone take notes during the call and distribute them afterwards to keep everyone on the same page.
#10 Follow Up
Send out a summary of the meeting and any action items shortly after the call is finished to ensure everyone understands what's expected of them.
By following these tips, you can ensure that your video conferences are both engaging and productive. For more information on how to make video calls more effective, check out our infographic below!
Other Ways to Make Your Video Conferences Infographic More Engaging Are:
– Add Some Variety
– Stick to a Schedule
– Encourage Participation
– Use Technology
– Take Advantage of Visual Aids
– Ask Questions
– Use Icebreakers
– Follow Up.
Action Point
PS: If you would like to have an online course on any of the courses that you found on this blog, I will be glad to do that on an individual and corporate level, I will be very glad to do that because I have trained several individuals and groups and they are doing well in their various fields of endeavour. Some of those that I have trained include the staff of Dangote Refinery, FCMB, Zenith Bank, and New Horizons Nigeria among others. Please come on Whatsapp and let's talk about your training. You can reach me on Whatsapp HERE. Please note that I will be using Microsoft Team to facilitate the training. 
I know you might agree with some of the points that I have raised in this article. You might not agree with some of the issues raised. Let me know your views about the topic discussed. We will appreciate it if you can drop your comment. Thanks in anticipation.
CRMNUGGETS is committed to fact-checking in a fair, transparent and non-partisan manner. Therefore, if you've found an error in any of our reports, be it factual, editorial, or an outdated post, please contact us to tell us about it.