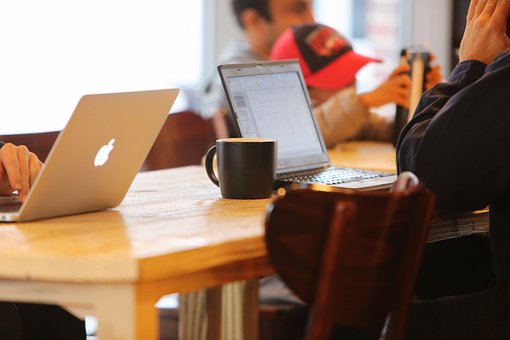 Analysing Blogging As Part Of Online Marketing
It has been mentioned on several occasions that blogging is part of online marketing. Essentially, it is a strategy that is closely linked to many other segments that together make what we know as online marketing, i.e., the promotion of a brand or business using online resources and media. Regardless if you are blogging as a company or an individual, regardless your niche and blog popularity, blogging should always be connected with other segments of online promotion. They complement each other in multiple ways, allowing you an opportunity to make the most out of all of them.
Your task is to explore how blogging relates to online marketing segments and then to maximize your efficiency through a unified strategy.
Blogging and content marketing
Content marketing is a part of online marketing that focuses on the usage of content to promote a brand or business online. Since blogging involves content creation for a blog, it means that blogging is actually a part of content marketing. In fact, blogging usually makes the essential part of content marketing since a blog is the central platform bloggers use to share their content.

Content marketing also includes any type of content creation that is used for online promotion. Besides blog content, it can also include social media content and graphics, content shared in email marketing campaigns, content created for the search engine or social media ads, etc.
Other segments which are included in content marketing, and yet they are relevant for blogging include content optimization and distribution.
Content optimization
Content optimization refers to the process of adjusting the content published online, in this case, blog content, so that the search engines can easily find and index such content. Applying content optimization techniques to blogging means that you should optimize each blog article based on the general recommendations to make it SEO friendly. These include optimization of the following elements of blog content:
Title
The title holds the highest level of relevancy as to what the content is related to. It should include a keyword (or keyword phrases), and it should be optimized to encourage clicks from online users. Besides the search engine result pages, this title is also visible in social media posts, in email messages, instant messaging apps, etc.
Headings
Using headings helps readers to glimpse through the text easily. It is also helpful for the search engines, because headings highlight the most important parts of the text, providing the search engines with the context bigger than the one provided by the title. Ideally, headings should use keywords, keywords variations, or related phrases.
Bold and italic
Just like headings, these highlighting options are helpful ways to mark the most important parts of the text, for both the readers and the search engines. They are usually used within paragraphs to emphasize words or even sentences.
Image optimization
If you are using images in the blog article, optimize them through the usage of Alt tags, to provide context for the search engines to understand the image content. Also, make sure you use images of a suitable size (smaller image files are going to load faster).
Meta description
Meta descriptions also have an affects on search engine optimization. It is therefore advised, if you want more visibility in the search engines, to write a search engine optimized meta description for your blog article. The text featured here is what is going to be displayed in the search engines preview (below the title) and what the online users will see when they browse through the search engine result pages.
Optimizing links and the anchor text featured in these links is also a part of the content optimization of the blog article. If you include links, both external and internal, make sure you choose the adequate anchor text. The anchor text should be relevant to the resource you are linking to, preferably with the use of relevant keywords. You should also use different link tags (index, no-index, do-follow, no-follow, canonical, etc.) to instruct search engines how to treat that link.
Content distribution
Content distribution is the process of sharing content with online users. This way, a blogger makes the content available by distributing it to multiple platforms. Distribution is done through content distribution channels which include:
• Email campaign
• Social networks
• Influencers
• Paid advertising
• Online communities and forums
Any online platform that supports content sharing can be used by bloggers to distribute their content. The higher reach of distributed content increases the potential of that content, maximizing views, interaction, and conversions.
Bloggers should explore content distribution in order to optimize the online promotion of their content. What is important to focus on when choosing content distribution channels is the following:
Target group – The goal of content distribution is to help you reach your target group, not online users in general. Therefore, when choosing a distribution channel, make sure you can target the content for the audience that will have interest in such content. For example, even though collaborating with an influencer might be an interesting opportunity, if the target group of that influencer is not also your target group, such content distribution will have poor results.
 Cost-efficiency – Content distribution should be a profitable activity for you, regardless if you use free or paid reach. Even if there is no monetary investment with free reach, this kind of content distribution still requires investing time to distribute content. It is also recommended that, if possible, you calculate the costs necessary for content distribution, and compare them with the profit from conversions achieved through this distribution.
 Statistics – You should evaluate the performance of content distributed through each channel to determine the most effective ways you can promote your content. Using trackable URLs and website analytics you can examine, where the content is shared, when, and other relevant data that can help you organize future campaigns more efficiently.
Action Point
PS: If you would like to have an online course on any of the courses that you found on this blog, I will be glad to do that on an individual and corporate level, I will be very glad to do that because I have trained several individuals and groups and they are doing well in their various fields of endeavour. Some of those that I have trained include the staff of Dangote Refinery, FCMB, Zenith Bank, and New Horizons Nigeria among others. Please come on Whatsapp and let's talk about your training. You can reach me on Whatsapp HERE. Please note that I will be using Microsoft Team to facilitate the training.
I know you might agree with some of the points that I have raised in this article. You might not agree with some of the issues raised. Let me know your views about the topic discussed. We will appreciate it if you can drop your comment. Thanks in anticipation.
CRMNUGGETS is committed to fact-checking in a fair, transparent and non-partisan manner. Therefore, if you've found an error in any of our reports, be it factual, editorial, or an outdated post, please contact us to tell us about it.