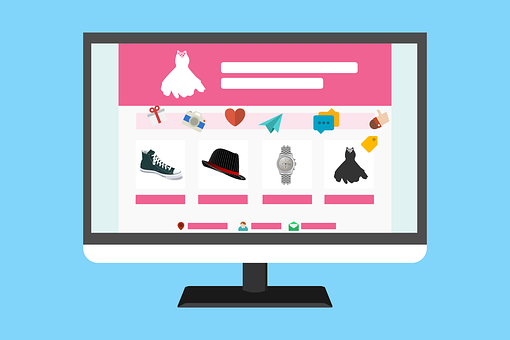 Striking Relationship Between Blog And SEO
To understand the relationship between blogging and SEO (search engine optimization), you have to understand the basics of SEO. Search engine optimization is the process of optimizing and improving the website (or the blog) to increase its rank in the search engine result pages for the relevant search queries. So you have a specific keyword or several keywords that are relevant for your business. Online users who look for these keywords are likely to be interested in your business. Your goal with SEO is to improve your online presence, so these users can find your website when they search relevant keywords.
Regarding SEO, when you appear in the search engine result pages is very important. It is so-called visibility, the likelihood of being visible to the online users. You probably know that when
you type a specific term into a search engine, you get a list of results, which spans over many pages. The websites with the highest visibility level appear at the top of the first search engine result page. Online users are more likely to click on the results that appear at the top of the list. So for a website to increase its chances of reaching the users, it has to appear high up for the relevant keyword(s).

Optimizing a website helps with increasing its search engine visibility, which has a positive influence on multiple areas, such as an increase in traffic, lead generation, and finally sales (or conversions).
Blogging, allows you to create content that has the chance of being ranked in the search engines. In fact, companies that blog have consistently been showing better results than those that do not. The main reason for this is that a blog provides a large quantity of content to be ranked. It allows you an opportunity to use a variety of keywords to optimize the content, as well as to use relevant keyword variations that could also bring visitors who are interested in your brand.
Think about it this way. Without a blog, your website would consist of a couple of pages. You would have a home page, about us page, contact page, and perhaps extra pages such as services or products you offer, pricing, etc. Essentially, this is a small amount of content. It provides a few resources to be optimized, which reduces the chance of increasing visibility and being discovered through organic search engine results.
Blogging combats this issue and provides indexable content that helps with generating more organic visits. This is also beneficial for the online users, who might discover your brand through your content.
Besides visibility, search engine optimization includes two more important aspects that affect your blog performance. The first one is on-site optimization. Apart from the content optimization, which is its essential part, on-site optimization also includes:
• Blog speed
• Server optimization
• URL structure
• Mobile friendliness
The second aspect is off-site optimization. Off-site optimization includes elements that are not on the blog, but instead it focuses on the optimization through different kinds of links, which can include:
• Inbound links
• Social media links
• Guest blogging links
• Influencer links
These links help search engines because they convey a lot of information related to the pages they are linking to:
• Link popularity – If a page gets lots of links, it means it is popular. Hence the search engines will consider it valuable.
• Relevancy – Search engine consider the relationship between two pages to conclude how these topics are relevant to each other.
• Freshness – If a new website page links to a blog page that is a couple of months or even years old, it means that the blog page features evergreen content. This kind of content has a positive influence on page visibility.
• Trustworthiness – A page that links to your blog page, passes on so-called link juice, which means that trustworthiness of a website that links to you will transfer to your blog as well. Linking domain or a page with high authority is a factor that helps you improve your SEO.
Action Point
PS: If you would like to have an online course on any of the courses that you found on this blog, I will be glad to do that on an individual and corporate level, I will be very glad to do that because I have trained several individuals and groups and they are doing well in their various fields of endeavour. Some of those that I have trained include the staff of Dangote Refinery, FCMB, Zenith Bank, and New Horizons Nigeria among others. Please come on Whatsapp and let's talk about your training. You can reach me on Whatsapp HERE. Please note that I will be using Microsoft Team to facilitate the training.
I know you might agree with some of the points that I have raised in this article. You might not agree with some of the issues raised. Let me know your views about the topic discussed. We will appreciate it if you can drop your comment. Thanks in anticipation.
CRMNUGGETS is committed to fact-checking in a fair, transparent and non-partisan manner. Therefore, if you've found an error in any of our reports, be it factual, editorial, or an outdated post, please contact us to tell us about it.