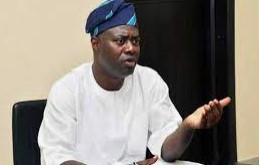 Christians And Politics. Part Two. 
Memory Verse: "The God of Isreal said, the Rock of Israel spoke to me, He that ruleth over men must be just, ruling in the fear of God"– 2 Sam. 23:3. 
Bible Passage: 2 Sam. 23:1-4. 
Introduction
In our previous lesson, we highlighted some misconceptions held by some Christians in some circles. We also examined some of the reasons Christians should be involved in politics from the biblical perspective. In today's lesson, we shall attempt to guide Christians with genuine intentions on how to be practically involved in politics and avoid pitfalls. 
OUTLINES 
1. How To Be Involved In Politics
2. Things To Watch Out For In Politics 
How To Be Involved In Politics 
Christians should note that it is their civil right and responsibility under the law (Titus 3:1: 1 Peter 2:13-14) to vote and be voted for (Deut. 1:13). Therefore. every eligible Christian should register with the relevant electoral body in order to participate during elections . In addition, it is important for Christians to be "card carrying" members of any political party of preference . By so doing, Christians can contest and be voted into elective positions or influence the choice of their representatives for elective positions (Ex. 18:21). 
To join a political party , you need to get information. Visit the websites of the parties available in your country or the respective party secretariat within your locality. Go through their detailed profiles to know the party ideology and manifesto. Fill out a party registration form and provide support document(s)/payments as may be required. A membership card will be issued to you as confirmation. Attend party meetings regularly and actively to be a voice to be reckoned with. 
Christians aspiring for elective leadership positions should be sure to have a leading burden or passion to serve the people and solve problems. (1 Sam. 17:29; 34-37; Neh. 2:1-5). To succeed in politics, Christians should read books and attend seminars/conferences on leadership/politics (Prov. 16:16). It is also important to be mentored by a seasoned Christian political leader (Prov. 1:5; 11:14). 
Christians may also prayerfully join or support an advocacy group (Est. 4:8; 13-14) or form a political party with people of like minds (1 Sam. 22:2; Daniel 2:49). 
Things To Watch Out For In Politics 
Christians who are into politics, or aspiring to hold political posts, should be prayerful and watch out for pitfalls to avoid soiling their garments (1 Cor. 15:33). They should, therefore: 
1. Desist from any thought or act of wickedness. Politics is not a "do or die' affair (Prov. 16:12).
2. Avoid prayerlessness (James 5:16b-18, Ps. 91:15, Daniel 6:10). Our adversary is not resting, be sober and vigilant (1 Peter 5:8). 
3. Shun all foolishness , and get the necessary qualifications or experience (James 1:5; 1 Sam. 17: 34-37). and act wisely (Matt. 10:16). 
4. Never dabble into politics without a godly burden or passion (Nehemiah 2: 1-5).
5. Avoid compromise: stand by your godly virtues and principles (1 Cor. 10:31). 
6. Distinguish yourself and do not be hypocritical (1 Cor. 6:17; Romans 12:2).
7. Do not be lured into cultism or bad caucus in the name of belonging, 'seeking relevance or power to outwit others (1 Cor. 15:33). 
8. Beware of the negative influence of political godfathers (Prov. 12:5; 25:26).
9. Be resolute in the face of persecution and propaganda (Neh. 4:3,6; Nehemiah 6:5-7; Daniel 6:11-14). 
10. Avoid abuse of power. Do not be tyrannical (2 Chronicles 26: 16-18).
CONCLUSION: Join a political party today and be a Christian of Influence. 
QUESTIONS 
1. Mention ways to be involved in politics 
2. List five (5) things to watch out for in politics. 
ASSIGNMENT: Mention ten (10) things you will do if you become a Governor.
Action Point
PS: If you would like to have an online course on any of the courses that you found on this blog, I will be glad to do that on an individual and corporate level, I will be very glad to do that because I have trained several individuals and groups and they are doing well in their various fields of endeavour. Some of those that I have trained include the staff of Dangote Refinery, FCMB, Zenith Bank, and New Horizons Nigeria among others. Please come on Whatsapp and let's talk about your training. You can reach me on Whatsapp HERE. Please note that I will be using Microsoft Team to facilitate the training. 
I know you might agree with some of the points that I have raised in this article. You might not agree with some of the issues raised. Let me know your views about the topic discussed. We will appreciate it if you can drop your comment. Thanks in anticipation.
CRMNIGERIA is committed to fact-checking in a fair, transparent and non-partisan manner. Therefore, if you've found an error in any of our reports, be it factual, editorial, or an outdated post, please contact us to tell us about it.