CRYPTOCURRENCY
Clickperks Review: Is it a Scam or a Legit Way to Earn Extra Cash?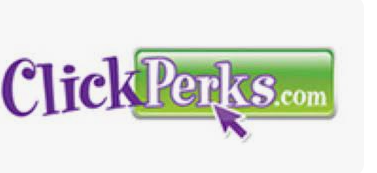 Clickperks Review: Is it a Scam or a Legit Way to Earn Extra Cash?
Clickperks is an online rewards platform promises to help you earn extra cash. This article is about the review of Clickperks, and we will give you an honest opinion of whether or not it is a legitimate way to make money.
We'll talk about how the platform works, what kind of rewards you can earn, and whether or not it's worth your time. Read on to find out if Clickperks is a scam or a legitimate way to make some extra cash.
What is Clickperks?
Clickperks is a rewards program that allows users to earn cash and other rewards through completing surveys, watching videos, shopping online, and referring friends.

Users can also enter into sweepstakes and take part in auctions for gift cards and other merchandise. All the activities can be accessed through the Clickperks website or app.
The program is free to join and users can begin earning rewards right away. The amount earned varies depending on the activity performed, with some surveys offering higher rewards than others. All rewards are paid out via PayPal or gift cards.
Clickperks has a minimum redemption amount of $10, meaning users must accumulate at least $10 in rewards before they can cash out. It also offers several bonuses for users who refer their friends to the program and for reaching certain milestones in their account.
How Does Clickperks Work?
Clickperks is an online rewards program that allows users to earn cash, gift cards and more by completing tasks such as watching videos, taking surveys and shopping online. Upon signing up, you will be given a number of tasks to complete.
When you complete a task, you will receive points that can be redeemed for rewards such as cash, gift cards and other prizes.
The process of earning points is quite straightforward. After registering for an account, simply select the tasks you wish to complete and follow the instructions.
You can complete multiple tasks at once and even earn points from referrals if you invite friends to join the program.
Clickperks also offers other ways to make money such as paid surveys and paid emails.
With surveys, you can earn points by completing market research surveys or participating in focus groups. With paid emails, you can earn points by opening promotional emails sent by Clickperks partners.
You can also redeem your points for gift cards from popular retailers such as Amazon, Starbucks and Target.
Overall, Clickperks is a simple way to make some extra money in your spare time.
While the rewards are not substantial, it can be a good option if you're looking for a way to supplement your income.
Is Clickperks a Scam or Legit?
If you're considering signing up for Clickperks, you're probably wondering if it's legit or a scam. Well, the answer is that it's both.
Clickperks can be a legitimate way to earn extra cash and free rewards, but it also has its drawbacks.
On the one hand, Clickperks is a legitimate rewards site where you can earn points for completing surveys, watching videos, and playing games.
When you accumulate enough points, you can redeem them for cash, gift cards, and other rewards. The site also has a referral program that lets you earn even more points by inviting your friends and family to join.
On the other hand, there are a few downsides to using Clickperks. For one thing, it can take a long time to accumulate enough points to get anything of value.
Additionally, the rewards themselves are limited and not particularly exciting. Finally, many people have reported issues with customer service, including slow responses and difficulty getting assistance.
Overall, Clickperks is neither a scam nor a sure way to make money. It can be a useful platform for earning rewards and cash, but it's important to be aware of the potential drawbacks before signing up. If you're looking for a reliable way to make extra income, Clickperks isn't going to be your best option because it will not make you rich.
However, if you're willing to put in the effort and have realistic expectations about the amount of rewards you'll earn, then it may be worth trying out.
Ultimately, whether or not Clickperks is right for you depends on how much time and effort you're willing to put into it, as well as what type of rewards you're looking for.
So, weigh all the pros and cons carefully before deciding whether to give Clickperks a try.
Action Point
PS: If you would like to have an online course on any of the courses that you found on this blog, I will be glad to do that on an individual and corporate level, I will be very glad to do that because I have trained several individuals and groups and they are doing well in their various fields of endeavour. Some of those that I have trained include the staff of Dangote Refinery, FCMB, Zenith Bank, and New Horizons Nigeria among others. Please come on Whatsapp and let's talk about your training. You can reach me on Whatsapp HERE. Please note that I will be using Microsoft Team to facilitate the training.
I know you might agree with some of the points raised in this article. You might not agree with some of the issues raised. Let me know your views about the topic discussed. We will appreciate it if you can drop your comment. Thanks in anticipation.
RCCG Sunday School Manual is committed to fact-checking in a fair, transparent and non-partisan manner. Therefore, if you've found an error in any of our reports, be it factual, editorial, or an outdated post, please contact us to tell us about it.