CRM
Understanding Customer Profiling And Modelling In CRM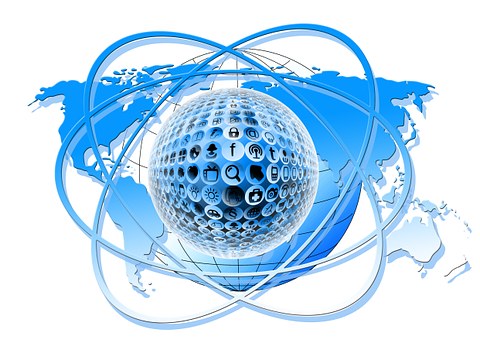 Understanding Customer Profiling And Modelling In CRM
OBJECTIVES OF THIS ARTICLE 
In this chapter we will be looking at the following:
·    Definition of customer profiling and modeling.
·    Customer scoring and scoring methods.
·    The role of technology in customer profiling and modeling.
Introduction
In the previous chapter, we talk about brand promise which has much to do with what consumers should expect from your organisation. Before you can study your customers, you must have clear insight into the calibre of customers that you want in your organisation. Having a clear insight of this will help your organisation to evolve into a true customer-centric enterprise. In order for you to succeed with this, you need to engage in customer profiling and customer modeling.
The elements that identify the best customer profiles should be those that reflect the corporate business model, unique selling preposition and customers value statements(s).

An organisation must be clear about which strategic objectives they want to optimize and for what products, to arrive at a sound basis for customer profiling and modeling. In customer profiling, we are talking about having enough information about our customer and using that information to come up with products and packages that will satisfy the need of our customers. An organisation must know what they want to achieve with each of their products and how they intend to achieve it.
Customer modeling on the other hand is the process of coming up with products that will meet the needs of different categories of customers that you have in the organisation For example, Etisalat came up with easy cliq in order to suit the need b segment of their subscribers.
The difference between a profile and a model is the element of time, making a model more a powerful predictor of behaviour. Modeling involves profiling in order to elicit action. In modeling, we are talking about acting upon information that you have about your customer. You might access the information that you have about your customers in order to see what they have in common. This will help you to come up with products and packages that will suit a large percentage of them. You should know that models are not static in nature. You try and consider your customer behaviour and discover what they have in common.
Model can help the organisation in constructing campaigns, designing marketing plans, offering better products and services to the target customers.
Customer Scoring and Scoring Methods
Customer scoring is one of the means of developing a customer model. It aims at scoring the customers based on certain parameters on a regular basis instead of developing a specific model for each requirement.
Developing this kind of scoring method will enable the organisation to assign multiple product/service score plus lifetime value, making it useful across multiple requirement areas such as campaign management, marketing departmental plans among others.
One of the widely acceptable methods of scoring is RFM method. It captures Recency Frequency and Monetary behaviour of customers. Customers that have bought recently, frequently and have spent the most money will be ranked as the most economically viable customer with regards to products/service offering.
Note:  REM is closely related to another scoring method called lifetime value.
SUMMARY
So far in this chapter, we have talked about customer profiling and modeling, which has much to do with compiling of customer data and having as much information as possible about customers, including relationship that they keep, in order to come up with models, tha is products and packages that will meet the need of a large percentage of the customer base.
We also talked about the scoring method to be used which includes the Recency, Frequency and Monetary behaviour of he customers.  Role of technology is also discussed which we believe will help us in understanding the customer and the type of relationship that they keep. 
There is the need for market research and knowledge management which will help the organisations to know more about their customer base and come up with products and services that will meet their needs.
Brainstorming Session
Who is a satisfier customer?

How can you satisfy your customers?

How does customers' satisfaction relate to customer loyalty in a CCE

You are the Business Developments Manager at Etisalat Nigeria. How can you measure the satisfaction level of your customers?
Action Point
PS: If you would like to have an online course on any of the courses that you found on this blog, I will be glad to do that on an individual and corporate level, I will be very glad to do that because I have trained several individuals and groups and they are doing well in their various fields of endeavour. Some of those that I have trained include the staff of Dangote Refinery, FCMB, Zenith Bank, and New Horizons Nigeria among others. Please come on Whatsapp and let's talk about your training. You can reach me on Whatsapp HERE. Please note that I will be using Microsoft Team to facilitate the training.
I know you might agree with some of the points that I have raised in this article. You might not agree with some of the issues raised. Let me know your views about the topic discussed. We will appreciate it if you can drop your comment. Thanks in anticipation.
CRMNUGGETS is committed to fact-checking in a fair, transparent and non-partisan manner. Therefore, if you've found an error in any of our reports, be it factual, editorial, or an outdated post, please contact us to tell us about it.