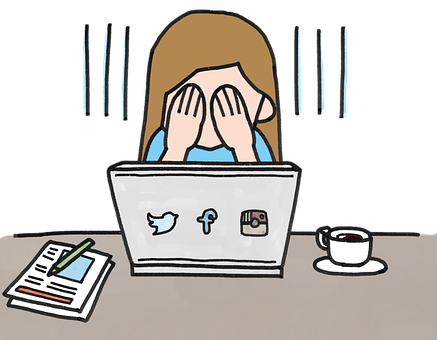 How To Do Audience Targeting For Video Ads
In this article, I will be looking at targeting and bidding options and how we can use them to run the most efficient campaigns possible. In particular, we will look at:
1.On-Point Targeting
2.Right Person with Audience Targeting
3.Right Place with Contextual Targeting
4.Introducing Advanced Targeting
5.Refine further with Targeting Exclusions
6.Set up and Start Remarketing
7.Brilliant Bidding
Put very simply, targeting allows you to place your ad in front of the right people and on the right websites.
Targeting increases audience engagement by ensuring ads are displayed to the right users as often as possible.

Accomplishing this reduces wasted spending on impressions or clicks and increases the likelihood campaigns will deliver a positive ROI.
You may choose to start your targeting strategy by using the Display Planner tool. This shows you the potential reach and cost of targeting ideas to help you plan your display and video campaigns.
It can be a good place to start when you begin running campaigns for the first time. You must be logged into Google AdWords in order to use the Display Planner. See the link in the references below.
1.Navigate to the Display planner either via the link below or by clicking the wrench icon in Google AdWords. Under 'Planning' click 'Keyword Planner'.
2.Here you have a number of options:
Search for targeting ideas using a website, phrase or category: This is the most widely used, as it gives you a multitude of targeting options based on the input of a broad sense of what type of targeting you are interested in.
Find top placements by location: This allows you to look at the top partner websites, YouTube channels, and videos by country.
Get inventory details for your targeting: This is useful if you know what targeting options you are going to go after, you can enter your targeting here and get a rough estimate of what volumes of impressions you have the opportunity to show for.
Get performance forecasts for your targeting: You can go one step further and input budgeting/CPV info to see what type of performance you can expect.
There are two distinct forms of targeting; Audience and Contextual. Think of it as the Who and the Where.
1. Audience: Who do you want to show your ad to?
Contextual: Where do you want your ad to be shown?
Audience targeting allows you to be more accurate when choosing who sees your ads.
In marketing and advertising, your audience is a particular group of consumers within the predetermined target market, identified as the targets or recipients for a particular advertisement or message.
Using audience targeting in AdWords is a way of segmenting your website's users and reaching users around the web-based on their behaviour online and the signal these actions send about their likes, interests and purchase patterns.
Audience targeting takes a number of forms:
Demographic targeting: Allows you to reach people who are likely to be within the age, gender, parental status and income that you choose.
Affinity Audiences: Lifestyle and interest profiles based on a user's browsing behaviour.
In-Market audiences: Users who are more likely to be in-market to purchase a specific product or service based on their browsing behaviour.
Re-marketing: Target users who have previously visited your site, or provided their email address to you.
Similar Audiences: Create mirror audiences based on your remarketing lists or customer email lists.
Demographic targeting
You can set and adjust demographic targeting for age, gender, parental status and household income (if info is known).

"Unknown" in AdWords refers to people whose age, gender, parental status, or household income have not been identified.

You should not exclude "Unknown" age and genders from targeting as they often represent a large number of users. It is important to note that the system can only target if this information is known. It can know this if, for example, someone is using Chrome and is logged into their Google account while browsing, or if they're signed into a YouTube account, where they have given this information. Otherwise, the system will do a "best guess" based on browsing behaviour. To exclude this segment is to significantly restrict your reach.

People mostly fall into the "unknown category" for display, however, this is much more accurate for YouTube, and as such, it is not advised for Display campaigns. Change the default settings which is to target all demographics.
Affinity Audiences
If you're familiar with TV audiences, you're already familiar with the concept of an affinity audience.

Affinity audiences are good for brand awareness. It is the broadest audience targeting available and reaches people in the beginning of their buying journey.

When using affinity audience targeting, you are targeting people who have shown an affinity for your product or service in their internet behaviour – based on the content they interact with, past purchases and websites they frequently visit. You have options such as Beauty Junkies or Outdoor Enthusiasts for example.

You can also create Custom Affinity audiences by blending interests together for a specific cross-section of users, such as Travel Buffs who are also interested in Health & Fitness, to advertise Hiking Holidays too.
In-market audiences
When a user transitions from being interested in a subject to actively beginning their buying journey, they become in-market.

In-market audiences are good for reaching people who are in the middle to end of their buying cycle.

A user is counted as part of an in-market audience for 7-days, up to the point they make a purchase or stop showing any signals of purchase intent.

As a result of targeting people who are already actively shopping or searching for your product or service in such a short period of time, it means that the reach can be smaller compared to an affinity audience, however, it is far more targeted and dynamic in how users are constantly joining and leaving this audience.
Remarketing
Remarketing lets you show ads to people who have previously visited your website, watched your YouTube content, or used your mobile app. It allows you to re-engage with them as they visit sites on the GDN or watch videos on YouTube.

For example, when a visitor leaves your website without buying anything, remarketing helps you re-engage with them by showing them your ad as they go to other sites. You can target them with specific focused messaging or choose to upsell additional products and services to existing customers.

You can also remarket to users who have watched your videos, with further video ads.
Similar audiences
A customer audience solution, Similar Audiences allow you to create a list of new users, based on a list of existing users.

When you create Similar Audiences you can show ads to audiences who are similar to those in your remarketing lists or video viewer lists – these similarities are based on shared traits in their online behaviour.

You can base your Similar Audiences on your past visitors remarketing list to help effectively broaden your reach to interested users or you could use a list of converted users to potentially more of your ideal customers.
You will add Audience targeting at an ad group level. If you want to try a number of targeting methods and compare their performance, it would be recommended you create a unique adgroup for each audience targeting method:
1.Start by selecting the campaign and ad group you'd like to add audience targeting to.
2.Click the Audiences tab.
3.Click +Targeting, click Edit Audiences and select "Targeting"
4.In the Audiences dropdown menu, choose the type of audiences you want your campaign to reach. Choose from Affinity audiences, Custom affinity audiences, In-market audiences, Remarketing lists, Video remarketing lists:, Customer email lists:, Similar audiences.
5.As you select the audiences you want to add they'll appear in the "Selected" column.
6.Finally, click Save and continue.
As said earlier, contextual targeting refers to the 'Where' – where you want your ad to be shown.
Contextual targeting is the process of matching your ads to the content of a website. Or in the case of advertising on YouTube, the theme or topic of the video content or channel. In using contextual targeting, you are deciding where you want your ad to appear based on the content it will be surrounded by.
You can target your ads based on content in three ways:
Content keywords: Allows you to effectively target your audience through the video content they are watching, the search terms they enter on YouTube.com, or on Display Network keywords within the content of a website.
Topics: Lets you reach a broad range of videos, channels, and websites related to the topics you select.
Placements: Allows you to choose specific YouTube Channels, YouTube Videos, websites across the internet or mobile apps that you would like to show your ad on.
If you choose to target by keywords, there are some factors to keep in mind:
First, choose words and phrases relevant to your products and services. Just like keywords in Search, AdWords will essentially create a topic around these keywords (though there is no way to know what that theme is) and match that to a website, webpage or app with the same or similar theme.

It is important to note that it is vital that you tightly structure your keywords by theme in order to be relevant for correct matching. Do not use Broad match keywords and preferably not Phrase match keywords as this will lead to the structure being too loose and your ad showing on non-relevant websites.

Ideally, it is advised to use keywords in a display campaign very cautiously and with discretion as they can be inaccurate.
Similar to keywords, targeting by topics lets you place your Google ads on website pages about the topics that you choose.
It tells AdWords what topic you want your ad matched to and not the system automating its own topic around your keywords, this allows for a more precise form of targeting.

For example: By targeting the "Adventure travel" topic, you enable your ad to be shown on a website that includes content about adventure travel or related topics.

Targeting on Keywords or Topics by themselves will allow you to quickly reach a wide audience or generate more traffic to your website and your ad will be placed on websites with relevant content. This will allow you to reach an audience that is potentially interested in your product or service.

Topic targeting will typically give you high impressions and a low CTR and conversion rate but can be useful for awareness-driving and upper-funnel activity.
To add Topic targeting to your campaigns, begin in the same way you started added targeting to your Ad groups.
1.First, choose the Topics tab below Audiences and Demographics.
2.Click the pencil icon to add targeting.
3.From the drop-down menu, select "Add topics".
4.Choose as many topics and sub-topics as you like. Any topics and sub-topics you have added will appear in the "Selected" column.
5.Click Close and then Save.
With placement targeting, when we say placements we are referring to a website or specific video on YouTube.
We can also refer to automatic placements, where the system automatically displays your ad, or managed placements
where you manually select to display your ads.
Placement targeting involves choosing the website on the Display network, or YouTube video, where you want your ad to be shown. These can be websites that your customers visit and or YouTube content related to your product or services (managed placements).
You don't need keywords for placement targeting and the system will only look at your managed placements when looking at which site to place your ad. You can target an entire site or specific pages on the site, similarly, you can target a list of specific YouTube videos.
To add placement targeting in the AdWords interface:
1.Click Placements from the left sidebar.
2.Click the + button.
3.From the drop-down menu, select "Add placements".
4.Type in the name or URL of the placement where you'd like the ads in your ad group to show.
5.If you'd like to add multiple placements at once to your ad group, click the "Add multiple placements at once" link at the bottom of the box.
6.Click Close and then Save to add the placements to your ad group.
You can refine your campaign by combining contextual and audience targeting at the Ad group level. For example, if you sold a compact digital camera, you might want to target users that have an affinity for travel who are visiting a popular travel photography blog to raise awareness of your product.
If you don't add a targeting method to an ad group, the only restrictions to where your ads can show are by the campaign and account settings. This means your ads can run anywhere on the web, across the Display Network and YouTube, within your campaign and account settings and will result in not receiving a good ROI. So it is worth applying at least one of these targeting options, if not both, in some form.
Groupon combined both behavioural, contextual and location targeting and aligned their ads with their offer categories to show the most relevant ads to new potential customers.
This meant they had rich data about what their target audience liked, and they could place their ads in highly relevant placements, for example promoting family activities for parents or recipe-related ads for foodies.
Advanced Targeting 
Observation is an optional feature recommended for advanced advertisers.
Use observations to get reports on certain criteria without restricting the reach of your ad group. This means that observations won't change who can see your ads, or where they can show, but they do allow you to monitor how ads are performing on your selected placements, topics, or audiences while your campaign is running.

As well as this, observations show you how additional criteria perform when they fall within the scope of your existing targeting. You can then use this data help you optimize your campaigns, such as making bid adjustments or to create new ad groups with targeting criteria based on your observations.

Use observations when you don't want to narrow your targeting any further but you want to see how certain targeting might perform within the criteria already set.
You can add observations by using the "Edit all targeting" page. You can also add an observation as you would add a targeting method except you will select to add it as an observation as opposed to a targeting method.
To apply targeting options, follow the below steps in your AdWords account:
In the page menu on the left, click on a targeting method (Keywords, Audiences, Topics, or Placements).

Click the plus (if you have no targeting yet) or pencil button (if you already have targeting) to edit.

Click 'Select an ad group', then choose an ad group from the list that appears.

For observations, click the 'Add observations' dropdown.

Select a method from the dropdown.

Select the criteria you'd like to add and click Done.

At the bottom of the page, click Save.
You can exclude specific demographics, audiences, remarketing lists, keywords, topics or placements from your campaign targeting to further refine where your ads show.
You can manage targeting exclusions within AdWords by:
Navigating to which targeting method you wish to exclude and apply exclusions at campaign or adgroup level, per targeting method.
To exclude by Demographics:
Click the Demographics tab.

Click Gender, Age, or Parental status to select a demographic targeting method.

Click + Targeting.

Under "Campaign exclusions," click the Add campaign exclusions dropdown menu, and then click Demographics.

Under "Demographics," select the checkboxes of the specific demographics you want to exclude:

Gender

Age

Parental status
To exclude by Keywords:
Add negative keywords at the ad group or campaign level by clicking the +Keywords button above either table.

Use the drop-down to select the ad group or campaign that you'd like to add negative keywords to.

Add one negative keyword per line in the text field.

To add broad match negative keywords, you'll need to add the synonyms, singular version, plural version, and other variations such as cup, glass and glasses

To add a negative phrase match keyword, surround the term with quotation marks—for example, "wine bottle"

To add a negative exact match keyword, surround the term with brackets—for example, [bottle opener]
To exclude Topics:
Click either the "Add ad group exclusions" or "Add campaign exclusions" drop-down menu and select "Topics."

Type a term or phrase in the search box to find a topic to exclude or click each topic to see the sub-topics you can select. Click add » next to the topics and sub-topics you'd like to exclude.
To exclude Placements:
Click either the "Add ad group exclusions" or "Add campaign exclusions" drop-down menu and select "Placements"

Type a placement in the box, entering just one placement per line. You can exclude up to 10,000 placements per campaign.
You can control the categories of content on which you show and the audiences which that content is suitable for, within the campaign settings in Google Ads:
Click the Settings tab.

Under "Campaign settings," click "Content exclusions".

In the new window, select the content exclusion that you want to apply to your ads. Note: Mature and unlabelled content is excluded from all campaigns by default.

Click Save.