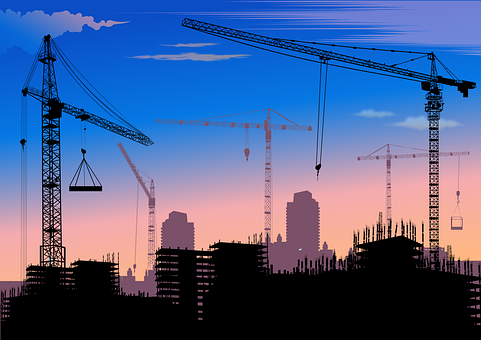 Understanding The Foundation Of Project Execution

 
I don't know of you, but whoever you are, you are involved in project execution in one way or the other. The funniest thing is that not all that is involved in project execution know what project management practice is. That is why many projects fail. In this article, I want to look at some of the foundations of project execution.
 
What than is a project…
A Project is a temporary endeavour undertaken to create a unique product, service or result. For you to now understand it better, let me break down the different aspects of the definition.
 
Unique product…
Projects are undertaken to fulfil objectives by producing deliverables. An objective is defined as an outcome towards which work is to be directed, a strategic position to be attained, a purpose to be achieved as well as result to be obtained, a product to be produced, or a service to be performed.
 
A deliverable, on the other hand, can be defined as any unique and verifiable product, result, or capability to perform a service that is required to be produced to complete a process, phase, or project.
 
It should be noted that a deliverable can be tangible or intangible in nature.
 
In addition, the fulfilment of project objectives may produce one or more of the following deliverables…
 

A unique product that can be a component of either another item, an enhancement or correction to an item, or a new end item in itself.

Unique service or capability to perform a service. A good example is a business function that supports the production or distribution of goods and services.

A unique result, such as an outcome or document. For instance, a research project that develops knowledge that can be used to determine whether a trend exists or a new process will benefit society.

A unique combination of one or more products, services, or results. For instance a software application, it's associated documentation, and help desk services.
 
Repetitive elements may be present in some project deliverables and activities. This repetition does not change the fundamental and unique characteristics of the project work. For example, office buildings can be constructed with the same or similar materials and by the same or different teams.
 
However, each building project remains unique in key characteristics such as location, design, environment, a situation as well as people involved in that project.
 
Projects are undertaken at all organizational levels. A project can involve a single individual or a group. A project can also involve a single organizational unit or multiple organizational units from multiple organisations.
 
Action Point
PS: If you would like to have an online course on any of the courses that you found on this blog, I will be glad to do that on individual and corporate level, I will be very glad to do that I have trained several individuals and groups and they are doing well in their various fields of endeavour. Some of those that I have trained includes staffs of Dangote Refinery, FCMB, Zenith Bank, New Horizons Nigeria among others. Please come on Whatsapp and let's talk about your training. You can reach me on Whatsapp HERE. Please note that I will be using Microsoft Team to facilitate the training.
I know you might agree with some of the points that I have raised in this article. You might not agree with some of the issues raised. Let me know your views about the topic discussed. We will appreciate it if you can drop your comment. Thanks in anticipation.
CRMNUGGETS is committed to fact-checking in a fair, transparent and non-partisan manner. Therefore, if you've found an error in any of our reports, be it factual, editorial, or an outdated post, please contact us to tell us about it.
Hi, I now use RavenBank to send, receive and save money. I also pay my bills with ease, you should try it out too