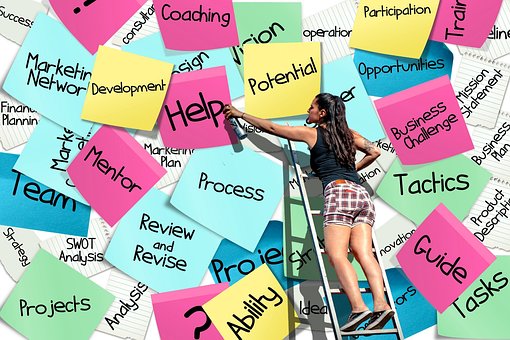 8 Steps For PECB Lead Implementer Certification
Professional Evaluation and Certification is one of the recognized body that is saddled with the responsibility of certifying individuals as Lead Implementer for Business Continuity Management. The Body has a rigorous exam that one must pass when you are planning to become a Lead Implementer for Business Continuity Management. In this exam, in this exam, we are going to talk about eight stages that you have to pass through when you want to become PECB Lead Implementer Certification for Business Continuity Management. Follow me as we are going to look at this in this article. 
Here are the steps…
#1 Pass the Exam
The most important fact that you need to know is that passing the exam does not automatically makes you to become a Lead Implementer. There are other things that you need to have before you are qualified to become a Lead Implementer for Business Continuity Management. One of it is that you must have being working in a related field as well. You will have to answer some objective questions and pass above average in the exam before you can be declared Certified.  
#2 PECB Code of Conduct
One of the other criteria that is expected of you before you are pronounced Certified is to adhere to the PECB Code of Conduct for the exam. You have to sign the dotted lines where you will promise that you will abide by the rules and regulations guiding the certifications before the certificate will be issued to you. 

#3  Professional Experience
As someone aspiring to be a Lead Implementer, you are expected to have at least five year professional experience if possible at a Managerial level. You need to know how things works when it comes to making decisions in an organisation if you want to succeed as a Lead Implementer.
#4 Business Continuity Related Experience
Aside from the professional experience that you are expected to have a Lead Implementer, you are also expected to have at least two years Business Continuity related experience as well. You need to have some basic experience about how to guide an organisation through disruption. This will assist you in performing better when you need to deliver as a Lead Implementer. 
#5 Related Activities 
Another important thing to note about the PECB Lead Implementer Certification is that it is not an exam that you can do Self Study and Pass. You are expected to go through a formal class where you are taken through series of activities that prepares you to becomes a PECB Lead Implementer. You must have at least 300 hours of related activity before you can become a PECB Lead Implementer. 
#6 Professional References 
As part of the conditions for becoming a Lead Implementer, you are expected to provide two professional references. These are senior Colleagues that will act as References and attest to it that you have what it takes to become a Lead Implementer. Please be informed that this fact might be cross checked before you are given a nod to go and write the exam. 
#7 Become Certified 
After you might have fulfilled all the requirements listed above, you then need to prepare to write your exam without any delay. Once you write the exam and you have the required grade, you will become a Certified PECB Lead Implementer. Get ready to enjoy your new position in the organisation without any hassle. You will definitely like the perks that comes with it. 
#8 Maintain Your Certification
Passing PECB Lead Implementer Certification is not the end of the journey, there is a need for you to maintain your certification. You need to continue to contribute to the body of knowledge. You have to continue to work along what you are certified on. You are not expected to be dormant. There will be a time that you will be certified if you want to remain industry relevant as well. 
Please note:
Individuals who do not meet the prerequisites for the certification cannot claim to be PECB ISO 22301 Certified  Lead Implementer. 

A Less experienced can apply for the "PECB Certified ISO 22301 Lead Implementer " credential or "PECB Certified ISO 22301 Provisional Implementer" credential. 

PECB Certification are valid for three years. In order to maintain and renew certification, PECB Certified Professionals must comply with certain requirements. 
Action Point
PS: If you would like to have an online course on any of the courses that you found on this blog, I will be glad to do that on individual and corporate level, I will be very glad to do that I have trained several individuals and groups and they are doing well in their various fields of endeavour. Some of those that I have trained includes staffs of Dangote Refinery, FCMB, Zenith Bank, New Horizons Nigeria among others. Please come on Whatsapp and let's talk about your training. You can reach me on Whatsapp HERE. Please note that I will be using Microsoft Team to facilitate the training.
I know you might agree with some of the points that I have raised in this article. You might not agree with some of the issues raised. Let me know your views about the topic discussed. We will appreciate it if you can drop your comment. Thanks in anticipation.
CRMNUGGETS is committed to fact-checking in a fair, transparent and non-partisan manner. Therefore, if you've found an error in any of our reports, be it factual, editorial, or an outdated post, please contact us to tell us about it.
Hi, I now use RavenBank to send, receive and save money. I also pay my bills with ease, you should try it out too