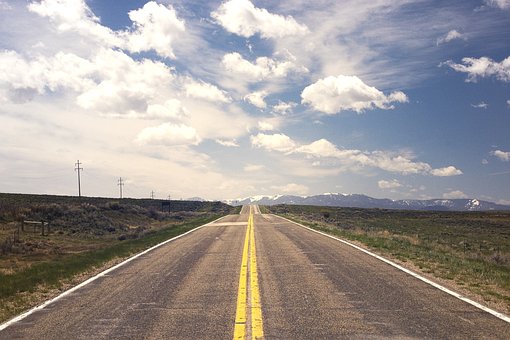 8 Ways Of Gathering Stakeholder Requirements
In my previous articles, I have talked about some of the facts that you need to know about customer requirements for projects. In this article, I want to talk about some of the facts that you need to know about stakeholder requirements for projects. Follow me as we are going to look at that in this article.
There are various methods to collect project or product requirements from stakeholders. Some of these means of gathering stakeholder requirements include:
Interviewing

Focus groups

Facilitated workshops

Group creativity techniques

Group decision-making techniques

Questionnaires and surveys

Observation

Prototypes
#1 Interviewing
Interviewing is a technique that uses one-to-one interaction to know more about the project requirements from individual stakeholders. This is used to identify the stakeholders' individual requirements, goals, or expectations relating to the project.

This method gives the opportunity to build questions and receive detailed answers while developing a good rapport with the stakeholders.
It aids in identifying and defining the features and functions of the desired project deliverables.
#2 Focus groups
Focus groups are trained moderator-guided interactive discussions that include stakeholders and Subject Matter Expert's expectations and attitudes toward the proposed product, service or result of the project.
Typical example…
Consider a company that is developing an online documentation system.
For one of the projects, a focus group or system administration was formed to discuss their thoughts and preferences on issues, such as distributing and replicating huge documentation files across multiple servers and whether or not they needed faster access to local copies of the documentation on specific client machines.
Although they had the option of having usability studies to check if the administrators were able to operate the system, the project manager felt that having a focus group was more efficient to discuss the issues in a single session.
#2 Facilitated workshops
Facilitated workshops are group sessions that bring together key multidisciplinary or cross-functional stakeholders to define the project or product requirements for the project.
Facilitated workshops are important techniques to quickly decline the cross-functional requirements of the various stakeholders of the projects.
It helps build trust, foster relationships, reconcile differences, and improve communication among the stakeholders, thereby leading to enhanced stakeholder consensus. Because multiple perspectives are available, the issue or questions related to the requirements are resolved quickly.
Typical example…
The project sponsor, Vicky Morris, approved the project charter or Fourth Mouse Consulting's warehouse Management Software project. The project charter lists stakeholders from various departments, such as the Process Development and Implementation department, and the training logistics.
It also includes key PMO staff and the Chief of the Business Trans Warehouse Management Software project.
Mark Anderson, decides to conduct facilitated workshops rather than holding one-to-one discussions with the key stakeholders. He invited the key product stakeholders for a " Warehouse Management Essential Requirements" workshop.
Mark coordinates discussions with key stakeholders during the workshop to define the requirements of the project.
Discussions in the workshop highlight the differences among various stakeholder requirements. make is not only able to reconcile the stakeholder differences but also to obtain a consensus on all the project requirements.
Action Point
PS: If you would like to have an online course on any of the courses that you found on this blog, I will be glad to do that on an individual and corporate level, I will be very glad to do that because I have trained several individuals and groups and they are doing well in their various fields of endeavour. Some of those that I have trained include staff of Dangote Refinery, FCMB, Zenith Bank, and New Horizons Nigeria among others. Please come on Whatsapp and let's talk about your training. You can reach me on Whatsapp HERE. Please note that I will be using Microsoft Team to facilitate the training.
I know you might agree with some of the points that I have raised in this article. You might not agree with some of the issues raised. Let me know your views about the topic discussed. We will appreciate it if you can drop your comment. Thanks in anticipation.
CRMNIGERIA is committed to fact-checking in a fair, transparent and non-partisan manner. Therefore, if you've found an error in any of our reports, be it factual, editorial, or an outdated post, please contact us to tell us about it.
Hi, I now use RavenBank to send, receive and save money. I also pay my bills with ease, you should try it out too