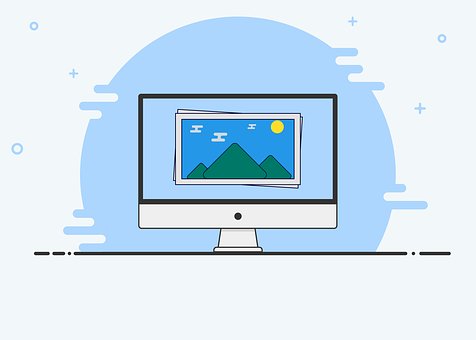 How To Handle Stakeholder Identification
In my previous article, I have discussed stakeholder identification.  In this article, I want to take my readers through a step by step guide on how we can identify stakeholders for projects. Follow me as we will do that together in this article.
It is important to identify stakeholders early in the project; analyse relevant information regarding their interests, expectations, importance and influence, and devise a strategy to ensure their involvement to maximise positive influences and mitigate potential  negative impacts.
  The guidelines…
#1 Perform a review
It is important to perform a review of the project and related information to ascertain the loss of internal and external parties who may be impacted by the project. The document or information is a valuable source for stakeholder Identification.

These may include:
Procurement documents

The organisation or company structure

The organisation or company culture

Government or industry standard

Stakeholder register templates

Lesson learned from previous projects

Stakeholder registers from previous projects.
#2 Gather relevant documents
There is a need to gather the relevant documents that help you identify the stakeholder requirements. You need to use the project charter to identify the external parties who are impacted by the project, such as the project sponsor and customers, and the team members participating in the project.
You need to use procurement to identify if the project involves procurement or is based on an established contract.
You also need to use existing documents such as stakeholder registers and lessons learned from previous projects, to determine the stakeholder needs.
#3 Identify groups
There is a need for you to identify groups or individuals with specialised training or knowledge who can help in the comprehensive identification and listing of the stakeholders.
#4 Interview the identified stakeholders
In addition, there is a need for you to interview the identified stakeholders to gain knowledge of their roles, departments, interests, knowledge levels, expectations, and influence levels within the organisation.
#5 Analyse your lists
There is a need to analyse your lists to identify the key stakeholders of the project. These include anyone in a decision making or management role who is impacted by the project outcome, such as the sponsor, the project manager, and the primary customer.
#6 Determine and classify
You need to also determine and classify the potential impact or support that each stakeholder could generate during the project life cycle and define an approach strategy. You need to prioritize the key stakeholders to plan for efficient communication and management of their expectations.
#7 Stakeholders response
There is a need for you to access how stakeholders will react or respond in various situations during the project life cycle. You need to plan how to influence the stakeholders to enhance their support to the project and also to mitigate any potential negative impacts arising from them.
#8 Document stakeholder information
There is a need to document stakeholder information to include identification assessment and stakeholder classification. In the stakeholder register.
#9 Stakeholder management strategy
There is a need for you to decide a stakeholder management strategy to increase support and minimise the negative impacts of stakeholders of the project.
Typical example…
Andrew is the project manager for the Computer Networks Upgrade project in a training development company. He collects project information that includes the project charter, the organisational structure, the Organisation's policy documents, the lessons learned and the stakeholder register of previous projects, and other relevant documents related to the current networking and computer resources deployed within the company.
He studies the information gathered to identify the stakeholders from senior management.
Andrew, interviews the key stakeholders, such as the departments head for Marketing, Finance, Human resources, Content Development, Media Development, Quality Control, and Operations and expands the list of identified stakeholders based on these interviews.
The additional stakeholders are the department heads for IT services, customer support, purchase, administration, and accounts.
Further, Andrew classifies the stakeholders based on their potential impact or support to the project. he documents the details of the stakeholders in the stakeholder register and based on his assessment of each stakeholders, he defines the stakeholder management strategy in a stakeholder analysis matrix.
Action Point
PS: If you would like to have an online course on any of the courses that you found on this blog, I will be glad to do that on individual and corporate level, I will be very glad to do that I have trained several individuals and groups and they are doing well in their various fields of endeavour. Some of those that I have trained includes staffs of Dangote Refinery, FCMB, Zenith Bank, New Horizons Nigeria among others. Please come on Whatsapp and let's talk about your training. You can reach me on Whatsapp HERE. Please note that I will be using Microsoft Team to facilitate the training.
I know you might agree with some of the points that I have raised in this article. You might not agree with some of the issues raised. Let me know your views about the topic discussed. We will appreciate it if you can drop your comment. Thanks in anticipation.
CRMNUGGETS is committed to fact-checking in a fair, transparent and non-partisan manner. Therefore, if you've found an error in any of our reports, be it factual, editorial, or an outdated post, please contact us to tell us about it.
Hi, I now use RavenBank to send, receive and save money. I also pay my bills with ease, you should try it out too