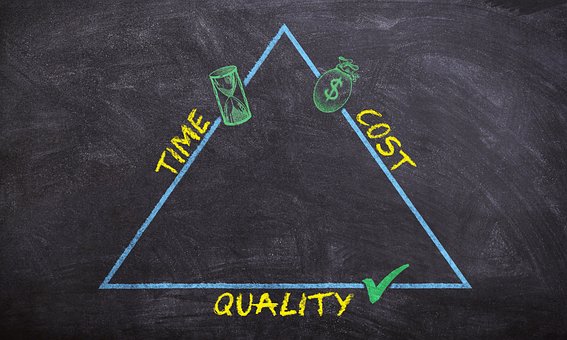 How To Determine Stakeholders Needs For Projects
In my previous article, I talked about all that you need to know about Requirement Traceability Matrix for projects. In this article, I want to look at how to determine stakeholder needs for projects. Follow me as we will look at that together in this article.
The success of a project depends on the effective capture of the various project and product requirements, Care should be taken in defining and documenting the needs and expectations of various project stakeholders in order to meet the project objectives.
Now the guidelines…
To effectively define and manage project and product requirements, follow these guidelines:

#1 Study the project charter
There is a need for you to study the project charter in order to identify the high-level project requirements and product descriptions. This will allow all stakeholders to know what the project is really all about.
#2 Examine stakeholder register
You also need to examine the stakeholder register for the project in order to identify stakeholders who can provide information on the detailed project and product requirements.
This will enable the project manager to know stakeholders that have not been captured so that they can be added to the stakeholder register.
#3 Project requirement collection
There is a need for you to use different methods to gather project requirements.
These methods include: interviews, focus groups, Facilitated Workshops, group creativity techniques, group decision-making techniques, Questionnaires and surveys, observations and prototypes.
#4 Working model
If possible, provide a working model or prototype of the expected product to obtain feedback on requirements.
#5: Requirement Documentation
You need to create a requirement to describe how individual requirements meet the business need for the project.
You need to ensure that the requirements are measurable, testable, complete, consistent, and acceptable to key stakeholders.
#6 Review
You have to review and validate the requirements management plan along with the key stakeholders and make sure that it:
Describe methods to plan, track, and report requirement activities.

Describes configuration management-related activities.

Include a process for requirements prioritization.

Include project or product-related metrics.

Provides a traceability Matrix for requirements.
Typical example…
The project manager for the Fourth Mouse Consulting Warehouse Management Software project. Mark, is defining and documenting the requirements for the project.
From the project charter authorised by Vicky Morris, he lists the high-level project requirements and product descriptions. He interviews the key stakeholders of the project who provide him with detailed project and product requirements.
He also analyses the stakeholder register to determine the other stakeholders of the project and enhances the list of project requirements by conducting a facilitated workshop to determine the remaining needs and expectations of the stakeholders.
Mark gets the project team to develop a prototype for the Warehouse Management Software, distributes it to key stakeholders for their review, and obtains their feedback on the functional requirements of the project.
Using the requirements obtained from the stakeholders. mark creates the requirements documentation for the project.
He also creates the requirements management plan, which includes the RTM that documents how the requirements will be analysed, documented, and managed throughout the project lifecycle.
Action Point
PS: If you would like to have an online course on any of the courses that you found on this blog, I will be glad to do that on an individual and corporate level, I will be very glad to do that because I have trained several individuals and groups and they are doing well in their various fields of endeavour. Some of those that I have trained include the staff of Dangote Refinery, FCMB, Zenith Bank, and New Horizons Nigeria among others. Please come on Whatsapp and let's talk about your training. You can reach me on Whatsapp HERE. Please note that I will be using Microsoft Team to facilitate the training.
I know you might agree with some of the points that I have raised in this article. You might not agree with some of the issues raised. Let me know your views about the topic discussed. We will appreciate it if you can drop your comment. Thanks in anticipation.
CRMNUGGETS  is committed to fact-checking in a fair, transparent and non-partisan manner. Therefore, if you've found an error in any of our reports, be it factual, editorial, or an outdated post, please contact us to tell us about it.
Hi, I now use RavenBank to send, receive and save money. I also pay my bills with ease, you should try it out too