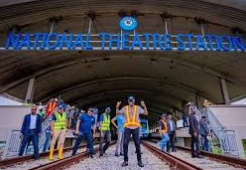 How Organisation Charts Affect Project Management
In my previous article, I talked about all the facts that you need to know about organisational process assets. But in this article, I want to look at how Organisation structure affects project management. Follow me as we are going to look at that in this article.
An organisation chart is a visual representation of a project's organisational structure. Its purpose is to show both the reporting relationship within the project and the project's relationship to the parent organisation.
The complexity of the organisation chart varies with the complexity of the project. Finally, the organisation chart must clearly assign project tasks to team members.

A traditional functional organisation chart is hierarchical and organised by department. In a project-based organisation chart, the functional team members report directly to the project managers rather than the functional managers.
The matrix organisation chart shows team members reporting vertically to a functional manager and horizontally to a project manager.
To effectively create an organisation chart, each team member must have a position description that clearly delineates what his or her responsibilities are. Templates and checklists, often obtainable from human resources, are good tools for creating position descriptions.
Relative authority …
Relative authority refers to the project manager's authority relative to the functional's Organisational Structure, the project manager's authority is low relative to that of the functional manager.
Conversely, in the project-based organisational structure, the opposite is true.
Typical example…
A computer hardware manufacturing company has a functional organisational structure and its management is hierarchical. A project manager coordinating the company's participation in a trade show will have engineers, designers, and sales and marketing executives assigned to the project, but does not have functional authority over those resources; they all report to their functional managers in their own departments.
The authority of the project manager is low relative to that of the functional managers. Conversely, a web design company has a project-based organisational structure, with independent project teams working on their own projects. A project manager in this organisation has much more autonomy and authority.
Action Point
PS: If you would like to have an online course on any of the courses that you found on this blog, I will be glad to do that on an individual and corporate level, I will be very glad to do that because I have trained several individuals and groups and they are doing well in their various fields of endeavour. Some of those that I have trained include the staff of Dangote Refinery, FCMB, Zenith Bank, and New Horizons Nigeria among others. Please come on Whatsapp and let's talk about your training. You can reach me on Whatsapp HERE. Please note that I will be using Microsoft Team to facilitate the training.
I know you might agree with some of the points that I have raised in this article. You might not agree with some of the issues raised. Let me know your views about the topic discussed. We would appreciate it if you can drop your comment. Thanks in anticipation.
CRMNUGGETS is committed to fact-checking in a fair, transparent and non-partisan manner. Therefore, if you've found an error in any of our reports, be it factual, editorial, or an outdated post, please contact us to tell us about it.