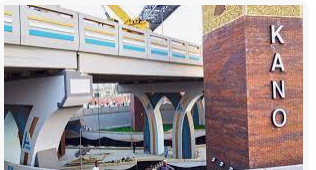 3 Types Of Project Interfaces For Projects
In my previous article, I looked at some of the facts that you need to know about the project concept definition document, in this article, I want to look at three major requirements to consider when making project selections. Follow me as we are going to look at that in this article.
In increasing competitive business environments, there will always be projects competing for funding, resources, and priority. As a professional project manager, you will not be responsible for selecting projects that your organisation will pursue, but you need to understand the methodologies behind making sound choices about what project to pursue, prioritise, find and when.
Applying appropriate project management methodology to this area will increase your chances of success.

Now project requirements…
A project requirement is a statement that defines the functionality that a project is designed to accommodate and how the functionality will be achieved and satisfied by the solution.
Project requirements can be classified as business, functional and technical requirements.
#1 Business Requirements
The business requirements provide reasons for embarking on the project from a business perspective. A good example is an organisation that wants to provide online access to low-cost airfares for a given city pier.
They might even decide to provide online access to all available fights provided by low-cost carriers.
#2 Functional requirements
Under functional requirements,  the capabilities of the projects are being addressed. It will list out what the deliverables must be able to do in order to deliver. Some of these examples include Real-time electronic access to carriers ABC, XYZ, and DEF routing and fare promotion.
Also, the response time to low-cost carrier information must be less than 20 minutes.
#3 Technical Requirements
The technical requirements talk about all the features that must be present in order for the deliverables to do what it supposed to do. A good example of this includes an interface to carrier information which must be compliant with current Fourth Mouse Consulting international Travel Reservation Company's desktop and network standards.
Fourth Mouse Consulting Travel Reservation company's interface must comply with external supplier's security guidelines.
Action Point
PS: If you would like to have an online course on any of the courses that you found on this blog, I will be glad to do that on an individual and corporate level, I will be very glad to do that because I have trained several individuals and groups and they are doing well in their various fields of endeavour. Some of those that I have trained include the staff of Dangote Refinery, FCMB, Zenith Bank, and New Horizons Nigeria among others. Please come on Whatsapp and let's talk about your training. You can reach me on Whatsapp HERE. Please note that I will be using Microsoft Team to facilitate the training.
I know you might agree with some of the points that I have raised in this article. You might not agree with some of the issues raised. Let me know your views about the topic discussed. We would appreciate it if you can drop your comment. Thanks in anticipation.
ROBOTIC STUDIES is committed to fact-checking in a fair, transparent and non-partisan manner. Therefore, if you've found an error in any of our reports, be it factual, editorial, or an outdated post, please contact us to tell us about it.
Hi, I now use RavenBank to send, receive and save money. I also pay my bills with ease, you should try it out too