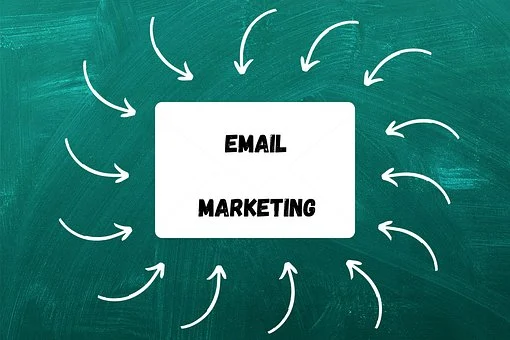 How To Identify Resources For Projects
In my previous article, I looked at some of the facts that you need to know about project resources projects. In this article, I want to talk about how to identify project resources for projects. Follow me as we will look at that together in this article.
Accurate estimations of the resources required to complete project deliverables are vital in developing a realistic project schedule and budget.
Here are the guidelines…
#1 Necessary resources
There is a need for you to determine the necessary resources needed to complete each activity in the work packages.

You will not want to get to the end of the project and discover that you failed to budget for an important component of the project.
#2 Resource quantity
You will also need to discover the quantity of each of the resources that you will need for your project.
This will allow you to discover whether you have all it takes to achieve the project deliverables or you will have to rely on external resources.
#3 Determine the duration
Furthermore, you need to determine the duration within which the resources must complete each activity.
This will allow you to monitor each project activity. It will also ensure that you are not spending more time than required on project activities.
#4 Resource calendar
There is a need for you to refer to the resource calendar in order to know the time that each of the resources will be available.
This will ensure that you have backup plans in case any of your resources will not be available for critical tasks.
#5 Gather Possible interview
You also need to generate possible alternative resources and areas where resources are unknown, the work is new to your organisation so new resources will need to be brought in.
It also looks at many different resourcing options are known to exist. It also looks at areas where there has been disagreement about resource requirements in the past as well as certain activities that has high project risks.
#6 Analyse scope statement
There is a need for you to analyse the scope statement to ensure that you identified all the resources required to perform the project work. 
This will allow you to determine what is covered and what is not covered in your project.
#7 Organisational policies
There is a need to also consider organisational policies that could affect resource acquisition and usage. Some questions need to be asked:
Can you use contract labour to take advantage of lower hourly rates for a certain types of work?

Is renting equipment preferred over purchasing?

Must suppliers be selected only from a list of those approved and qualified?

Are there any resource usages that require authorization from upper management?
#8 Use bottom-up
There is a need for you to use bottom-up estimating when more details is available about the work packages, you need more accurate estimates, and you have the time to invest in making the estimates.
#9 Use expert judgment
You need to identify and use expert judgment resources. The following should be considered:
Knowledge-based on your project team.

The organisation within your company

Technical or professional associations

Subject Matter Experts

Other project managers of projects with aspects similar to your project.
#10 Analyse resource
You need to analyse the resource already available to you. The following questions must be asked:
Does the available in-house staff have the required skills and experience or will you have to procure some resources?

Will you have access to the materials, facilities and equipment you need to perform the work when it is scheduled to be done?
#11 Project management software
If necessary, you have project management software to plan, organise, and manage project schedules and resources.
This can give you a general idea of whether your project will succeed or not through project simulation.
Most project managers use a spreadsheet program to capture the resource requirements for their projects.
This allows flexibility in formatting the information and lets you output the columns you want for a particular purpose.
Typical example…
Robert is trying to determine the resources required for the initial designs work package of a website project.
The art director provided him with a list of resources he will need. Because there are no in-house graphic designers available, Robert authorises him to hire a contractor.
The computer workstation and black and white printer are overhead items that are already available to the art department.
However, there is no colour printer on site and the software program will need to be purchased.
The company's policies require that this equipment be rented rather than purchased.
As an alternative, Robert directed the art department to utilize a commercial printing facility for presentation items that require colour.
Action Point
PS: If you would like to have an online course on any of the courses that you found on this blog, I will be glad to do that on an individual and corporate level, I will be very glad to do that because I have trained several individuals and groups and they are doing well in their various fields of endeavour. Some of those that I have trained include staff of Dangote Refinery, FCMB, Zenith Bank, and New Horizons Nigeria among others. Please come on Whatsapp and let's talk about your training. You can reach me on Whatsapp HERE. Please note that I will be using Microsoft Team to facilitate the training.
I know you might agree with some of the points that I have raised in this article. You might not agree with some of the issues raised. Let me know your views about the topic discussed. We will appreciate it if you can drop your comment. Thanks in anticipation.
CRMNUGGETS is committed to fact-checking in a fair, transparent and non-partisan manner. Therefore, if you've found an error in any of our reports, be it factual, editorial, or an outdated post, please contact us to tell us about it.
Hi, I now use RavenBank to send, receive and save money. I also pay my bills with ease, you should try it out too