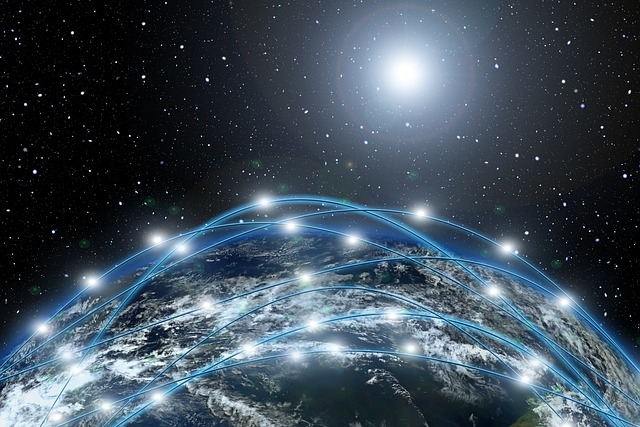 8 General Security Practices For Home Networking
When it comes to general security breaches, home networks are the most susceptible to attacks. The reason is that home network users always have the mindset that they have nothing that the hacker will be interested in. That is why most times, they do not always take the security of their devices serious. In this article, I want to talk about some general security practices for home networking. Follow me as we will look at that together in this article.

#1 Use Anti-Virus
One of the very first things that home network users can do to safeguard their devices is to use an up-to-date anti-virus on their device. They have to make sure that anti-virus is installed and they are updated regularly. if it happens that you cannot afford to buy one, you can actually go to the manufacturer's website and download good anti-virus software. 
#2 Turn off unused ports 
One of the easiest ways that hackers can have access to devices is when there are open ports on the devices. When you have a switch or a router and there are ports that are not used presently, it is preferable to turn off such ports so that hackers will not be able to login to those ports and used them to attack devices. 

#3 Use Personal Firewall
A part of the personal security measures for home users. they should always learn to use personal firewalls. The use of a firewall will enable them to create rules that will determine what type of traffics are allowed or disallowed on a network. This can also make it difficult for hackers to penetrate into a network as well. 
#4 Turn off Java
Also, turning off Java, Javascript, and ActiveX will prevent the user from being vulnerable to malicious scripts. This will prevent scripts that can damage devices from running on a network at every point in time. 
#5 No to Email Attachments 
One other way that home network users can protect themselves is to be wary of email attachments. They should never open any attachment that comes with mail without scanning such attachments. Such attachments at times can contain malware that can damage devices. That is why you have to make sure that email attachments are scanned for viruses before you open such attachments on your device. 
#6  Backup
No matter how secured your device is, you never can tell what will happen at any point in time. That is why you have to cultivate the habit of backing up critical data that are very essential. You have to choose a backup strategy that is convenient for you. If possible you can automate the backup process in order to avoid human errors along the line as well. 
#7 No untrusted Application
When it comes to running applications on your device, you have to make sure that you do not run applications that you cannot vouch for. That is why you have to avoid a situation where you just go to the internet and download anyhow application. If you have to download any application. make sure you are downloading from the manufacturer's website. 
#8 Hide File Extensions 
Also, the Windows Operating System contains an option to "Hide FIle Extensions: for known file types. You have to disable this option in order to have file extensions displayed by Windows. 
#9 Update Patches
You also have to make sure that you are always updating patches for Operating Systems. Most times, software developers do not always take time to complete their work before the software is released. That is why they always release patches in order to cover up for these lapses discovered. You need to make sure that you are always updating patches as they are released in order not to fall victim to hackers. 
#10 Make a boot disk
Above all, you need to make a boot disk to recover the system when it is damaged or compromised. You can actually do this yourself if you have taken the time to learn it. If you do not know how to do a clean installation for Operating System, you can always engage the service of an Expert. 
Action Point
PS: If you would like to have an online course on any of the courses that you found on this blog, I will be glad to do that on an individual and corporate level, I will be delighted to do that because I have trained several individuals and groups and they are doing well in their various fields of endeavour. Some of those that I have trained include the staff of Dangote Refinery, FCMB, Zenith Bank, and New Horizons Nigeria among others. Please come on Whatsapp and let's talk about your training. You can reach me on Whatsapp HERE. Please note that I will be using Microsoft Team to facilitate the training. 
I know you might agree with some of the points that I have raised in this article. You might not agree with some of the issues raised. Let me know your views about the topic discussed. We will appreciate it if you can drop your comment. Thanks in anticipation.
CRMNIGERIA is committed to fact-checking in a fair, transparent and non-partisan manner. Therefore, if you've found an error in any of our reports, be it factual, editorial, or an outdated post, please contact us to tell us about it.